What Is HongMeng? Huawei's Mystery Mobile OS May Soon Be Revealed—Can It Be Trusted and Will It Impact the U.S.?
Mystery still surrounds the new operating system being touted by controversial Chinese tech giant Huawei, even as fresh details leak out from state media.
The OS, which is codenamed HongMeng and is being touted as an alternative to Google Android, is being tested in a new smartphone that is priced around $300 and could hit the market by the end of this year, Reuters reported, citing the The Global Times state media outlet.
According to the Chinese newspaper—which did not name its sources—the OS could be unveiled imminently, possibly during an August 9 developer conference in the Guangdong Province.
The software, key details of which still remain unknown, is believed to be a tactical response to restrictions enforced by Google after Huawei was placed on a trade blacklist back in May which forbids U.S. companies from doing business with the firm without government permission.
The lack of Android—which is currently used in all Huawei smartphones—would mean the firm's users would no longer get full access to the official app store market and other key features.
A slew of tech firms and chipmakers dealt similar blows to the once-thriving company. Indeed, Huawei's phone growth figures effectively stalled between Q1 and Q2, TechCrunch noted upon the release of the company's positively-spun half-year financial results last week.
Experts told Newsweek that the introduction of HongMeng is unlikely to influence how Huawei is viewed by Western governments, which are suspicious the Chinese company is under the influence of Beijing—which could possibly exploit the firm's communications networks, including 5G infrastructure, for espionage and data collection. That suggestion is denied by Huawei.
"If you didn't trust Huawei hardware running [Google's] Android then you aren't going to trust Huawei hardware running their own operating system," Robert Pritchard, a cybersecurity expert who previously worked security roles inside the U.K. government, told Newsweek.
According to Pritchard, the U.S. government and its allies have typically been more concerned with Huawei's infrastructure kit than mobile OS—and trust will become a major issue, especially in markets like Europe where its flagship smartphones had been growing in popularity.
"How much traction it will get in the West will be interesting to see," he added. "Even without security concerns I can imagine the average person on the street perhaps being less keen on purchasing a device that is entirely run by a Chinese behemoth with close ties to the state.
"I doubt this will overall change the status quo regarding the concerns Western, and other, governments have about Huawei kit. It was never really the mobile business they were worried about."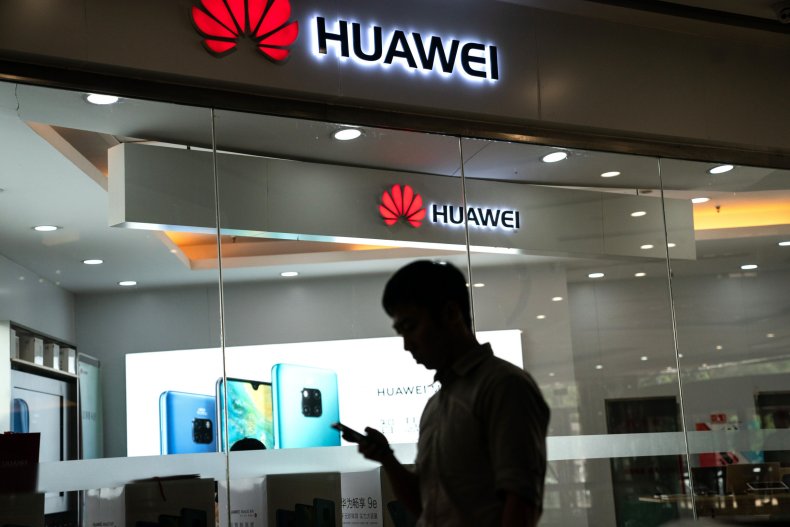 It remains unclear what exactly HongMeng is on a fundamental level. Huawei's own messaging has been mixed in recent months as pressure from the U.S. spiked and softened.
Last month, Reuters reported the OS would be incorporated into new internet-of-things (IoT) products, potentially a range of smart-televisions. State media outlet Xinhua reported it was not even suitable for modern smartphones. Rumours surfaced claiming Huawei was planning to use the OS to power a new ecosystem of devices and apps. As reported by Mashable, Huawei executive Liang Hua said the firm's "first choice" of operating system was still Android.
"Huawei is in the process of potentially launching a replacement. It's not something Huawei wants. We're very happy of being part of the Android family, but HongMeng is being tested, mostly in China," another executive, vice president Andrew Williamson, said at the time. No footage of the OS has been revealed—despite claims it has tested faster than Android.
The chief executive of Huawei's consumer division, Richard Yu, told CNBC in May that the firm will roll out its new OS by the end of the year if access to Android remained restricted.
Huawei did not immediately respond to a request for comment.
Katie Moussouris, the founder and CEO of Luta Security, told Newsweek the introduction of the OS "marks a growing trend for software and hardware to be insourced within a given nation's boundaries." Moussouris added: "If more products end up regionalized due to sanctions or bans, that makes it hard for U.S. companies to expand into the much larger Chinese market."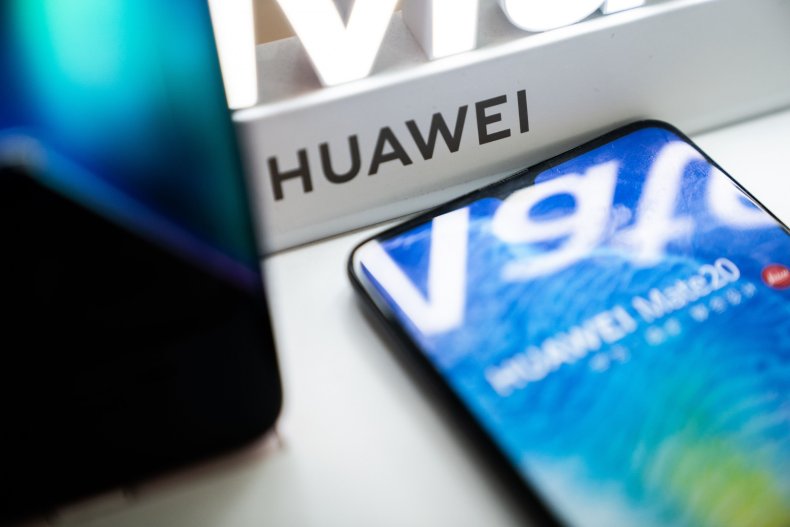 As reported by TechNode last month, without the full Android license Huawei will only be left with access to the Android Open Source Project (AOSP), the basic version which lacks the ability to use popular software including Gmail and YouTube, for future Huawei smartphones. In May, Android confirmed on Twitter that existing devices will continue to get security support.
Technology commentators are not clear on how development of HongMeng is shaping up or how it will perform in reality when compared to rival software. Some are openly doubtful.
"It's certainly a statement that Huawei is prepared to go it alone, but I don't think it will affect Huawei's relationship with the U.S.," Paul Bischoff, an IT expert at Comparitech told Newsweek, noting he did not see it impacting the U.S. market, which Huawei has failed to penetrate.
"The big question is whether this will be yet another Chinese fork of Android without the Google services or a completely new operating system," Bischoff continued. "If it's based on AOSP it will work with existing Android apps. Getting app developers on board is a huge hurdle, even for Huawei, and is critical to the success of the OS. If it's not ASOP-based then Huawei has a steep mountain to climb. I don't see it gaining traction beyond China."
In its financial statement last week, Huawei chairman Liang Hua shared a more optimistic perspective, indicating growth could still be found even while the firm is on the U.S. naughty step.
He said: "Given the foundation we laid in the first half of the year, we continue to see growth even after we were added to the entity list. That's not to say we don't have difficulties ahead. We do, and they may affect the pace of our growth in the short term. But we will stay the course." Only time will tell if HongMeng plays a role in sparking that growth.