The late Playboy chief Hugh Hefner made no bones about his preference for white, blond women.
"There were a lot of platinum blondes in the movies in the 1930s, and since my marriage, all my girlfriends have looked like they've stepped right out of a Busby Berkeley musical," Hefner told The New York Times in a 2008 interview, in which he also admitted that blondes made up a disproportionate percentage of playmates. "We try to get some ethnic diversity, but we do seem to lean in the direction of blondes."
That said, Hefner and his magazine were an important platform for the civil rights movement and gave far more prominence to people of color than some of Playboy's peers. Martin Luther King Jr. gave the longest interview he ever granted, to African-American writer Alex Haley, who was working for Playboy at the time. During the 1960s, the magazine also featured interviews with Muhammad Ali, Sammy Davis Jr. and Malcolm X.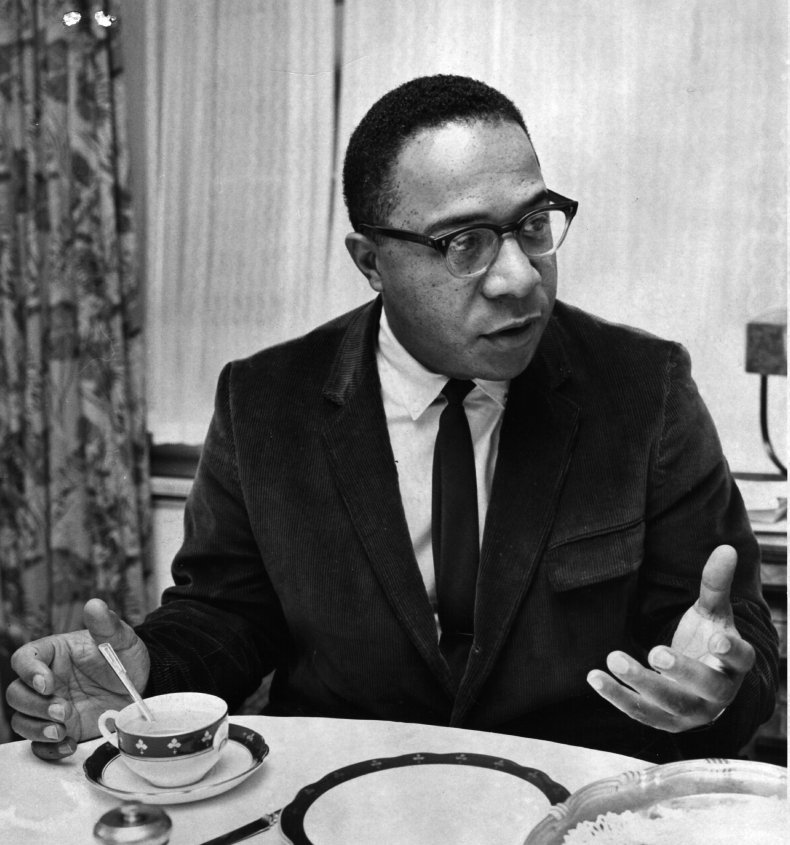 The magazine also had its first solo black cover star—African-American model Darine Stern, who was featured on the cover of the October 1971 issue—three years before America's Vogue magazine did the same. And six years before Stern's appearance, Playboy featured its first black playmate, Jennifer Jackson.
Jackson was photographed nude for Playboy's March 1965 issue, becoming the first African-American woman to be featured as a centerfold in Hefner's magazine. In a 2011 interview with The Huffington Post, Jackson said the significance of her role in breaking down racial boundaries did not dawn on her at the time.
"I never looked at it like that. I guess I was the first, but in Chicago we had black doctors, dentists and businessmen living in our neighborhood," she said.
Related: How Hugh Hefner championed gay rights and racial equality
Jackson also said she had felt ashamed of the photographs for decades until she went to a reunion with other playmates more than 30 years after her centerfold was published.
"My mother didn't say anything and my father didn't say anything, except that he got a key to the [Playboy] club," Jackson told The Huffington Post. "But it was a shock to my sisters because I didn't tell anyone until after I took the picture. And I didn't feel proud of it; I was kind of ashamed of it for a long time, until I went to the Playmate reunion in 1999. And I'm glad that I went, because it was like a closure."
Jackson told The Huffington Post she was no longer ashamed of her past. She also said she not have a particularly close relationship with Hefner, describing him simply as "the boss."
After Hefner's death Wednesday at 91, Twitter users praised the magazine's efforts to promote racial equality. One tribute came from Janet Mock, a black transgender activist and writer who said she had started her career with an internship at Playboy.