Who Is Huma Abedin? Meet The Woman Linked to Bradley Cooper
Bradley Cooper is reportedly dating Hillary Clinton's chief of staff Huma Abedin.
The A Star is Born actor, 47, who shares a daughter with ex Irina Shayk, is said to have been dating Abedin in secret for the last few months, following his split from Glee star Dianna Agron.
Cooper has recently been filming his new movie Maestro, which will see him portraying late American conductor and West Side Story composer Leonard Bernstein.
But, rather than being set up by one of his co-stars, it was a surprising celebrity friend who is said to have put him in contact with his reported new love interest.
So, who is the woman Cooper has been linked to? How did they meet? Newsweek has everything you need to know about Huma Abedin.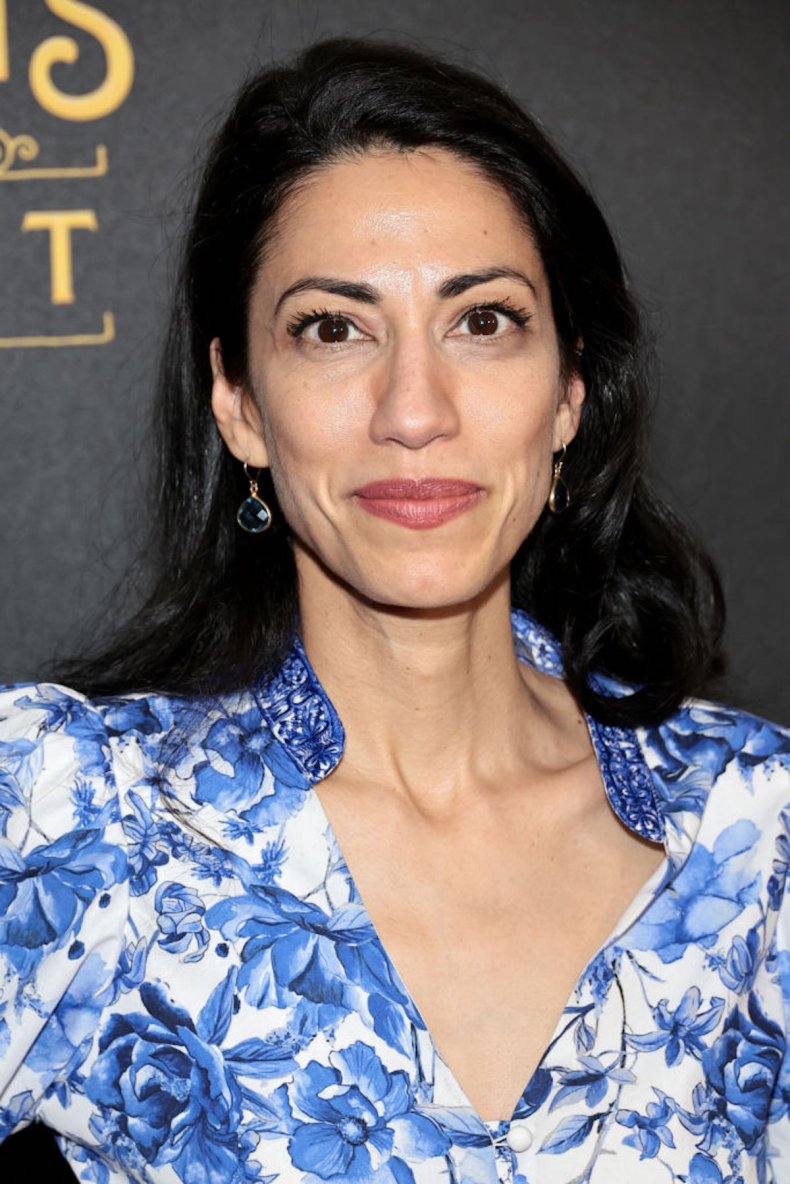 Who Is Huma Abedin and What Is Her Age?
Huma Abedin was born in the United States and raised in Saudi Arabia.
She moved back to the U.S. in 1993, three years before she began working for Hillary Clinton.
Abedin is 45-years-old and has a 9-year-old son, Jordan, with her ex Anthony Weiner.
What Does Huma Abedin Do?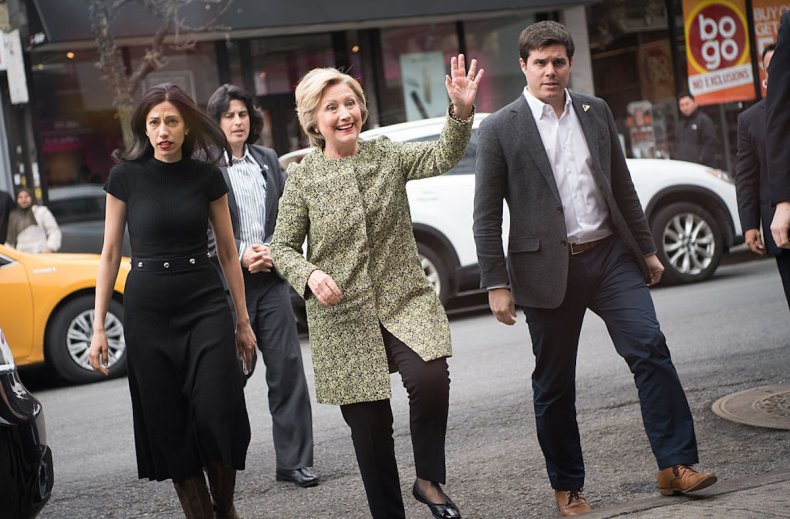 Abedin currently serves as Hillary Clinton's chief of staff.
According to her official website, her career in public service and national politics began in 1996 when she started working as an intern in Clinton's office.
Four years later Abedin began her role in the U.S. Senate as senior advisor to Clinton and was traveling chief of staff for Clinton's 2008 presidential campaign.
She was then appointed deputy chief of staff at the U.S. Department of State in 2009 before serving as vice chair of 'Hillary for America' in 2016.
In November 2021 Abedin released her memoir, titled Both/And: A Life in Many Worlds.
How Did Huma Abedin and Bradley Cooper Meet?
Abedin and Cooper were reportedly set up by none other than Vogue editor-in-chief Anna Wintour.
A source told Page Six that the fashion powerhouse was the mastermind behind the new couple, saying: "Anna definitely played matchmaker. She's BFFs with Bradley and adores Huma."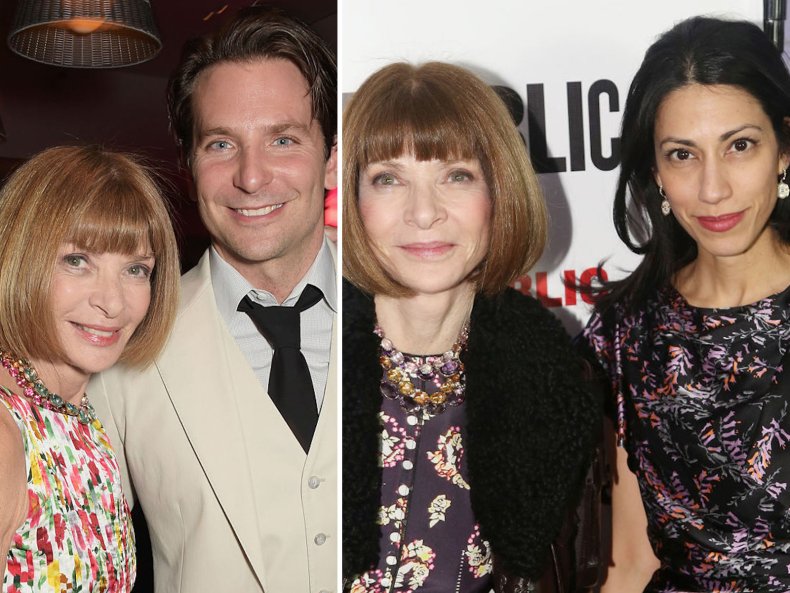 What Happened Between Huma Abedin and Anthony Weiner?
Abedin married disgraced former congressman Anthony Weiner in 2010. Weiner was part of the Democratic Party but in 2011 he sent a lewd picture to a college student on Twitter.
After initially claiming his account had been hacked, Weiner later admitted in a news conference that he had exchanged explicit messages and photos with around six women while married to Abedin.
He then resigned from Congress in June 2011 but tried to make his return to politics by entering New York City's mayoral race in 2013.
It was during this race that he was hit by a second sexting scandal when it emerged that he had sent explicit photos to a woman after his resignation from Congress under the alias 'Carlos Danger'.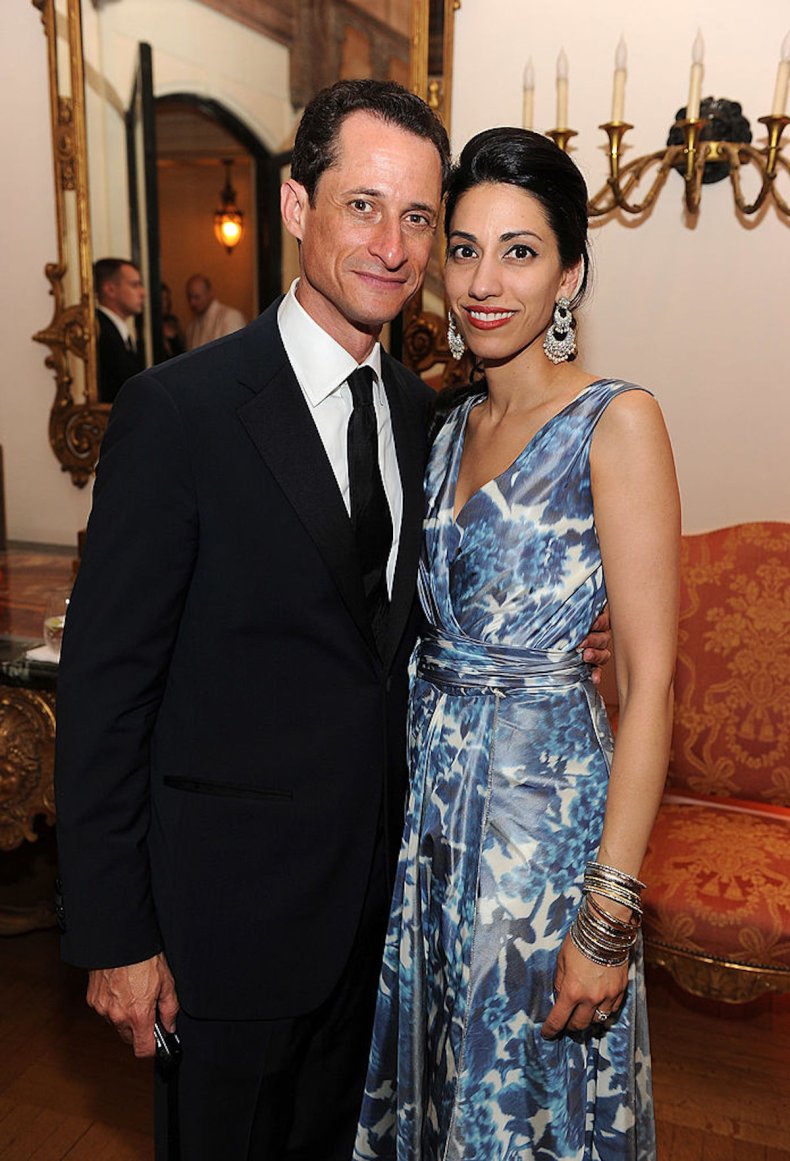 In 2016 another lewd photo of Weiner surfaced and in 2017 he was sentenced to 21 months in prison after pleading guilty to transferring obscene material to a minor. He was released in 2019.
Abedin filed for divorce in 2017 and in an interview with People in November 2021 she revealed the process, while not yet finalized, but was in its "final stages".
In the same interview she revealed that the pair now live in separate apartments in the same building in New York City in order to co-parent their son.
In May 2022 she revealed to The Guardian that she has been to therapy to deal with the fallout of what happened to her in her marriage. She said: "I struggle with anxiety, but therapy helped me deal with the shock and trauma of what happened in my personal life."