Hurricane Ida Path: Downgraded Tropical Storm's Winds, Rain Head for Over a Dozen States
After Ida made landfall as a Category 4 hurricane around noon on Sunday, parts of Louisiana, including major cities like New Orleans and Baton Rouge, were battered for about 16 hours before Ida was downgraded to a tropical storm. High winds and flooding were also seen in parts of Mississippi.
Ida is now poised to continue on a northeast path from Louisiana up through New England, threatening over a dozen states with strong winds and potential flooding, according to a map from Weather.com.
The tropical storm is expected to weaken further into a tropical depression as it continues over Mississippi on Monday. By Tuesday, its remnants could make their way over parts of northern Alabama and Tennessee, with flooding possible in parts of Georgia and the Florida Panhandle. Kentucky, Virginia, West Virginia and small parts of Ohio could be affected by Wednesday.
Past that point, the map of Ida's path shows it passing through Pennsylvania, Delaware, Maryland, New Jersey, New York, New Hampshire, Rhode Island and Massachusetts by Friday.
As of Monday, parts of Mississippi were experiencing winds of between 45 and 65 mph, with forecasts predicting 4 to 8 inches of rain. Flash flooding and tornadoes are also a possibility as the tropical storm continues on its path.
While it was still a hurricane, Ida left considerable damage across large swaths of Louisiana. Over 1 million power outages were reported across the state, with around 131,000 reported in neighboring Mississippi. At one point, it was reported that all of New Orleans was without power after the storm knocked down all eight power transmitters for the city.
Entergy Louisiana, one of the state's largest power providers, attributed this to Ida's "catastrophic intensity." By Sunday, any power available in New Orleans was reported to be coming from generators. Entergy warned customers that, based on historical data from other storms of similar strength, it could take weeks for power to be fully restored.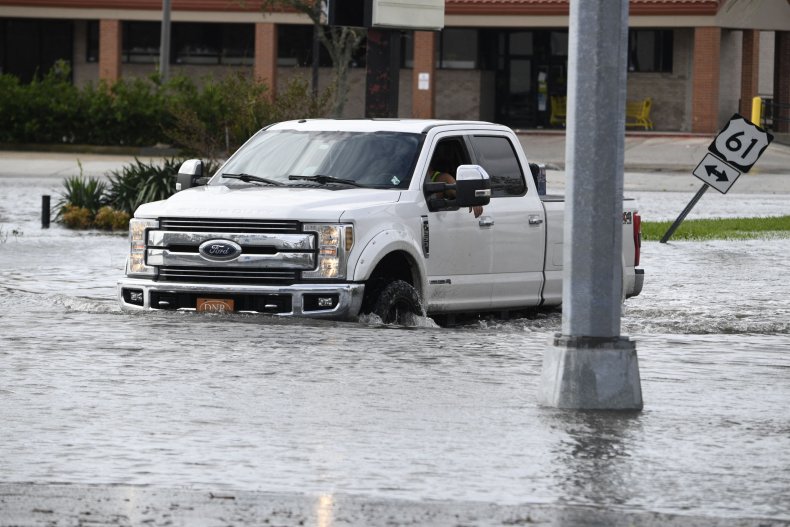 In the wake of Ida's destruction, officials are urging residents to stay in place while hazards and debris are cleared away.
"As the sun comes out this morning, please remain where you are," Louisiana Governor John Bel Edwards said in a statement on Twitter. "[Ida] has left many hazards across Louisiana including flooded roadways, debris & downed powerlines. Follow the instructions of local officials & continue to be safe."
Officials in nearby Jefferson Parish urged the same before the storm's arrival, explaining that search and rescue operations could not be executed until roadways were clear of fallen trees, power lines and other dangerous debris.