'I Was Everyone's ATM': Amber Tamblyn Defends Britney Spears in New York Times Op-Ed
Hollywood actress Amber Tamblyn defended Britney Spears, following the pop star's damning court testimony against her abusive conservatorship earlier this week.
In a New York Times guest essay titled "Britney Spears's Raw Anger, and Mine," Tambyln discussed the trials that both she and Spears experienced as a young women in the entertainment industry. The actress' statements came days after Spears detailed traumatic experiences she's endured under a court-ordered conservatorship that has allowed her father to control her finances, whereabouts, health decisions, and work for the past 13 years.
While Tambyln, who first rose to fame as a teenager in the soap opera General Hospital, was careful not to compare her career too closely to the many abuses of power Spears has felt, the 38-year-old actress drew parallels between their lives.
Namely, Tamblyn discussed the financial pressures that she and Spears both felt as young performers providing a significant income to their families.
"Having seen some of the complications and consequences that come with finding fame and financial success at a young age, I can attest to how challenging this combination of factors can be to navigate, even for those with the best of intentions. I also know how much potential they have to turn toxic, and how vulnerable they can make a young woman," Tamblyn wrote.
"I was everyone's A.T.M.: a bank that was, nonetheless, unconditionally loved. Still, as I got older, it got harder to trust the source of that love," she added.
Tamblyn also drew comparisons between the way that she and Spears were both treated physically, writing that young women's bodies are often the subject of control in the entertainment industry.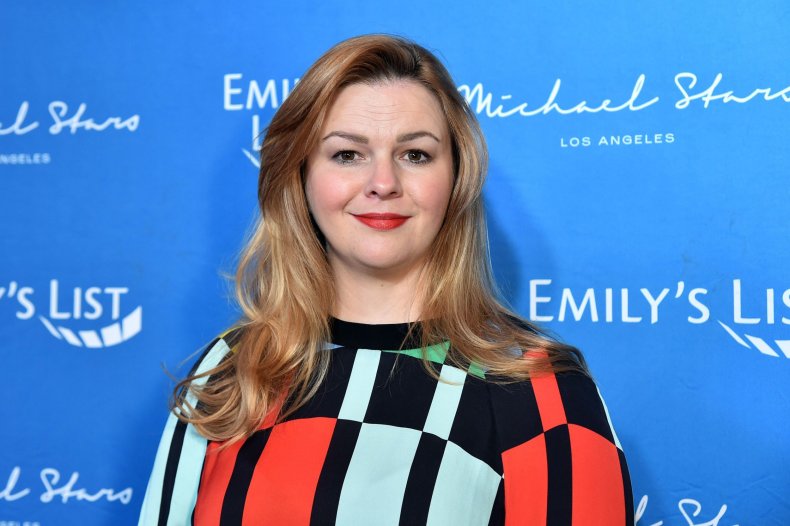 "One of Ms. Spears's most disturbing claims this week was that she was forced to get an IUD to prevent her from having more children; it was not just her money they wanted to control, but also her body, because in entertainment, for young women, the two are almost invariably intertwined," she wrote.
"I've experienced my own version of this dynamic. Growing up, my weight was openly discussed by everyone, from family members to Hollywood creatives. I'd grin and bear it, because staying silent — and thin — meant I would get hired again; getting hired again meant people would be proud of me and that I would have the money that was needed to keep the ship afloat," she added.
Tamblyn ultimately called Spears' June 23 testimony "a profoundly radical act" and noted that the pop star is "not the only woman in the public eye who has long been privately controlled."
"By speaking up, she has reminded us that our autonomy, both bodily and fiscal, is worth fighting for. We can't unknow her truth now — as told in her own voice, not a voice that's been written for her, curated for her, or projected onto her. Now, it's really up to us to listen," she added.
Several other celebrities, including Mariah Carey and Justin Timberlake, have also rallied behind Spears this week.
Though it is unclear exactly what steps will now be taken to end Spears' conservatorship, the 39-year-old pop star will likely have to submit a petition to do so in court.