The iCarly reboot has launched on Paramount+, with former stars like Miranda Cosgrove and Nathan Kress returning. Alongside the Carly and Freddie actors, there are now a whole host of new actors that bring the story to the modern day.
The first three episodes introduce a number of new main characters like Carly's best friend Harper (played by Laci Mosley) and Freddie's adopted daughter Millicent (Jaidyn Triplett). But the character who has been trending since the show was released is Willow, the influencer we meet in Episode 3, "iFauxpologize."
Who plays Willow in the iCarly reboot?
In that episode, artist Spencer (Jerry Trainor) created an exhibition that criticizes the world's obsession with social media. This happens after Carly accidentally makes him the laughing stock of the internet when a picture of her pulling a disgusted face after eating his food goes viral.
This exhibition, however, draws the ire of an army of influencers, lead by the fearsome Willow, played by the actress Josie Totah.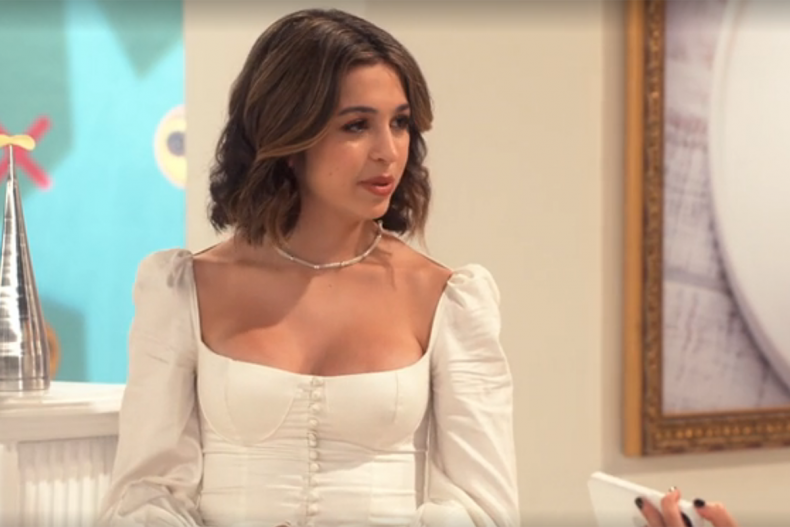 This is not the first streaming service reboot that Totah has been the breakout star of. Last year, she starred in the 2020 Peacock version of Saved By the Bell as the show's new mean girl, Lexi Haddad-DeFabrizio.
Totah is a transgender actress who, as a teenager, starred in the Disney Channel's Jessie, Glee and the short-lived ABC comedy Back in the Game.
She also worked on 2018's Champions, on which iCarly showrunner Ali Schouten was a writer and co-producer.
The actor came out as trans in a 2018 Time article, in which she wrote, "my pronouns are she, her and hers. I identify as female, specifically as a transgender female. And my name is Josie Totah."
In the article, she discusses being typecast as a gay boy in comedies, and how she felt anxiety at how neither of those adjectives fitted the person she truly was. She writes: "when I was on the show Glee, I'd stand back and watch Lea Michele. She was fabulous. And it was fun to see her and the other girls wear dresses and put on lavish musical numbers. But it was also hard, because I wanted that to be me. It's a feeling I've experienced in nearly every project I've worked on."
For Saved By the Bell, she was a producer on the show. She has spoken about pushing to include trans stories in the Peacock revival. She told The AV Club, "it didn't feel like it was right to me or the trans community to participate in a show where there wasn't representation on both sides of the camera [but] this show is not all about Lexi being trans, her character is not even 90 percent about her being trans, it is so much more about her experience as a teen going through life."
Totah's role on iCarly came after the actress reached out to the show's showrunner on Twitter. After Ali Schouten announced she was heading up the iCarly reboot, Totah tweeted, "ALI CONGRATULATIONS. Can I be ur asst pls this is major." The showrunner responded, "we're still interviewing a lot of people but happy to put your resume in the mix. Or maybe Carly needs a cool intern??"
iCarly airs Thursday on Paramount+.