ICE Deports Man to a Country He's Not From, Nor Had He Ever Visited
New York financial consultant Paul Pierrilus was deported to Haiti on Tuesday by U.S. Immigration and Customs Enforcement (ICE) although he is not a Haitian national nor has he ever been to the country.
An attempt to deport Pierrilus by the administration of former President Donald Trump in January was thwarted with the help of New York Congressman Mondaire Jones and immigration advocates. President Joe Biden called for a moratorium on deportation while ICE conducted an internal policy review in January. A Texas federal judge temporarily blocked Biden's deportation pause. On Tuesday, Pierrilus was picked up by ICE officials and flown to Haiti.
"At 3am, my staff woke up to an urgent call. Suddenly, and in the dead of night, ICE was set to deport Rockland County's beloved Paul Pierrilus to Haiti, a country where he has never been," Jones tweeted on Tuesday. "And there was nothing we could do to stop it."
Pierrilus was born in the French Caribbean territory of Saint Martin. Pierillus was convicted in 2003 of selling drugs. After completing his sentence, an immigration judge ruled for Pierillus's removal. Although he came to the U.S. as a child, neither Haiti nor the French government counts Pierrilus as a citizen. A January tweet from Haiti's Ambassador to the U.S. Bocchit Edmond said, "Mr Pierrilus isn't a Haitian Citizen & thus can't be sent to Haiti."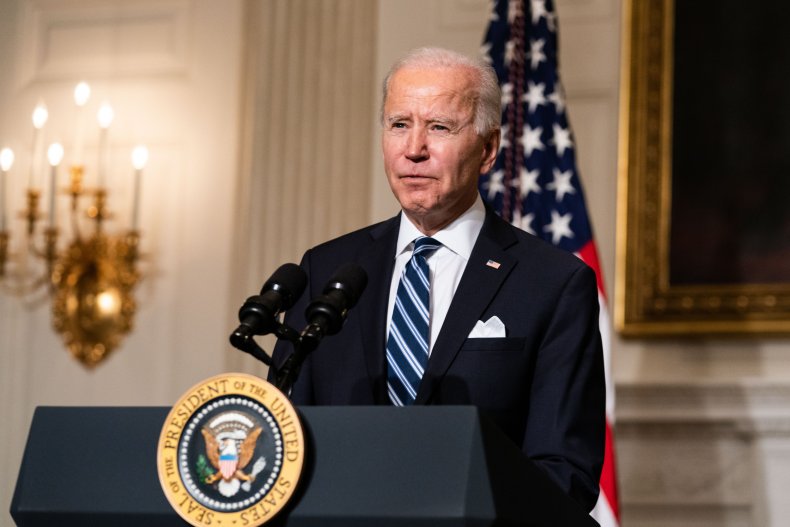 "On Feb. 2, Immigration and Customs Enforcement (ICE) removed Paul Pierrilus, a citizen of Haiti, to his home country," an ICE spokesperson told Newsweek on Wednesday.
After the order for Pierrilus's deportation was ordered in 2004, an immigration judge declined a motion to reopen the case. An appeal filed by Pierrilus was denied by the Board of Immigration Appeals in August 2005.
According to Pierillus's lawyer Nicole Phillips, Pierillus landed in Port-au-Prince on Tuesday despite the fact he had no travel documents.
"The United States government made a huge error by deporting a stateless person, in this case to Haiti," Phillips told the Miami Herald. "So they need to do everything they can to fix this problem. This is not a country that he should have ever been deported to."
Jones tweeted Tuesday that he would "not rest" until Pierillus was returned home and "until we have built a humane, just immigration system."
According to a January letter signed by Department of Homeland Security Acting Director David Pekoske, the pause on deportations did not include individuals who were suspected of terrorism or those who were in the U.S. before November 1. However, it did allow the acting director of ICE to make an "individualized determination" if the deportation of a person was necessary.
Biden's plan for a 100-day hold on deportations was blocked after Texas Attorney General Ken Paxton requested a temporary restraining order against the Department of Homeland Security in January. Paxton argued that the deportation moratorium would cause "irreparable harm" to Texas.
"Our state defends the largest section of the southern border in the nation," Paxton wrote in a January statement. "Failure to properly enforce the law will directly and immediately endanger our citizens and law enforcement personnel."
Judge Drew Tipton granted the restraining order in January, saying that the Biden administration had not provided "any concrete, reasonable justification for a 100-day pause on deportations."
Updated 7:27 p.m. EST 02/03/2021: This story has been updated with a statement from ICE.