Democratic Minnesota Congresswoman Ilhan Omar blasted Texas GOP Senator Ted Cruz on Thursday, after photos showed him traveling to Cancun, Mexico, while millions of Texans have been left without power and water due to severe winter weather.
"After the George Floyd uprisings in Minneapolis, when thousands were struggling to find food, my office and I held food drives and donated more than 20 tons of food to the community," Omar wrote on Twitter.
"Meanwhile, as millions of Texans lack power, heat, and food,@tedcruz heads off to Cancun. Hm."
Omar's criticism came after photos circulated on social media overnight showing the senator at an airport and on an airplane.
Media reports that Cruz was flying to Cancun, Mexico, for a family vacation quickly took hold on social media, as reporters and public figures condemned the Republican senator for fleeing a crisis in his home state.
Later, images online showed someone with Cruz's last name and first initial of his legal first name — Rafael — standing by for a flight from Cancun back to Houston on Thursday morning, NBC News reported.
More than 4 million Texas residents were left without power and heat following a major failure of the state's electrical grid this week. The outage occurred after Texas experienced unprecedented amounts of snowfall and record-breaking cold temperatures since Sunday.
As of Wednesday, the body in charge of the electrical grid, ERCOT, said they don't know when power will be fully restored.
Texas officials also ordered 7 million people – one-quarter of the state's population – to boil tap water before drinking it, after record low temperatures damaged infrastructure and froze pipes.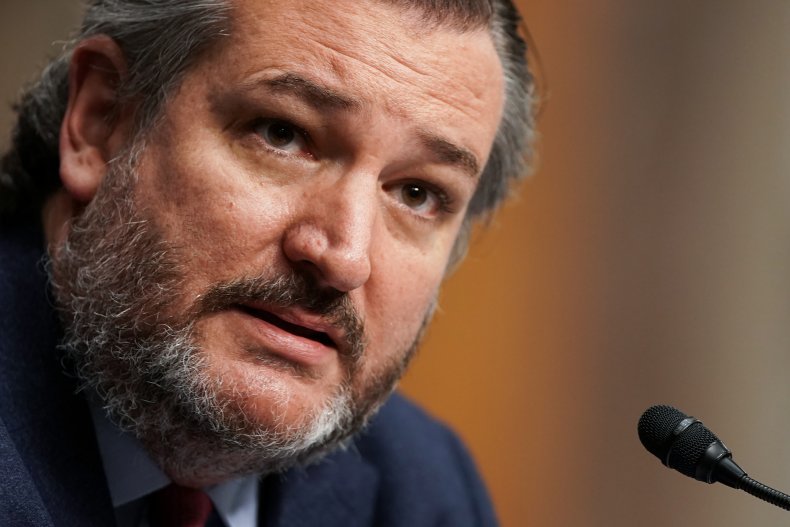 Meanwhile, the Texas senator was targeted by other progressive lawmakers and political opponents on Thursday, and has been accused of vacationing at a time when his constituents are struggling.
Former Democratic mayor of San Antonio, Texas, Julian Castro, took aim at Cruz on Thursday by writing: "[Cruz] should be on the phone with federal agencies, not on a trip to Mexico."
"In crises like these, members of Congress play a critical role connecting their constituents to emergency services and assistance. @tedcruz should be on the phone with federal agencies, not on a trip to Mexico," he tweeted.
Former Representative Beto O'Rourke, a Democrat who lost a Senate election to Cruz in 2018, also criticized the Texas Republican during an interview Thursday morning on MSNBC.
Cruz "is vacationing in Cancun right now when people are literally freezing to death in the state that he was elected to represent and serve," O'Rourke said.
On Thursday, Cruz addressed the criticisms and hardships that Texans are facing through a statement in which he said he flew to Cancun for one night in order to "be a good dad" to his daughters who have school off for the week.
"With school cancelled for the week, our girls asked to take a trip with friends. Wanting to be a good dad, I flew down with them last night and am flying back this afternoon," he said.
"My staff and I are in constant communication with state and local leaders to get to the bottom of what happened in Texas. We want our power back on, our water back on, and our homes warm. My team and I will continue using all of our resources to keep Texans warm and safe," he added.
Newsweek has contacted Cruz's office for additional comment, but did not hear back in time for publication.