Illinois Rep. Rodney Davis Tests Positive for Coronavirus
Republican U.S. Rep. Rodney Davis of Illinois has announced that he has tested positive for COVID-19.
"This morning, my temperature clocked in at 99 degrees Fahrenheit, which is higher than normal for me. Because of the high temperature, my wife and I received a test this morning. While my test came back positive, my wife's test came back negative," Davis wrote in a statement released Wednesday.
Davis said he tested members of his staff that he has worked with in-person over the last week and they're all negative. Other than his elevated temperature, he said he has no other symptoms and feels fine.
"Having consulted with the Office of the Attending Physician (OAP) of Congress and local county health officials, our office is contacting constituents I have met with in-person within the previous 48 hours, per CDC guidelines," Davis wrote.
His wife's being a cancer survivor puts her in an "at-risk" category, Davis continued. He contends that he and his office staff have always followed CDC guidelines, social distancing and face masks, and will continue to do so.
He added that he will postpone any public events until he receives a negative test and will continue to serve his constituents virtually from home while he quarantines. His district offices will remain open to constituents as well.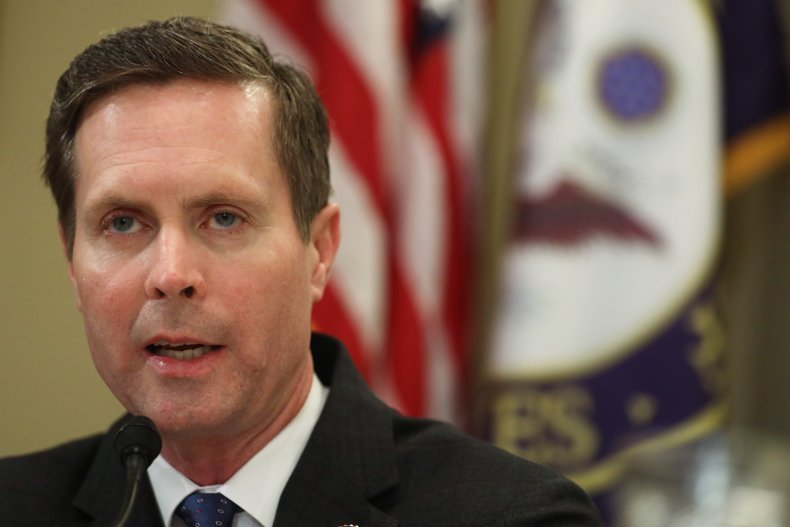 Some of Davis's more prominent recent congressional actions include his condemning Republican President Donald Trump's commuting the corruption-related prison sentence of former Democratic Governor Rod Blagojevich, demanding that Trump provide answers about Russia's alleged bounties placed on U.S. military and voting in favor of removing Confederate statues from the U.S. Capitol building.
Regarding coronavirus measures in the capitol, Davis supported a call by congressional Republicans to resume in-person meetings at the capitol despite the ongoing coronavirus epidemic and opposed a Democratic congressional proposal to allow party members to cast votes for other legislatures by proxy.
Newsweek contacted Davis for comment.
Davis is just the latest congressional member to contract COVID-19 during the ongoing epidemic. Last week, Republican Texas Representative Louie Gohmert announced that he had tested positive for COVID-19.
Gohmert had frequently voiced his opinion against requiring face masks as a way to prevent the spread of coronavirus. As recently as Wednesday, Gohmert said, "If somebody feels strongly about everybody should wear a mask, then they shouldn't be around people that don't wear masks."
Gohmert also announced his intention to take the anti-malaria drug hydroxychloroquine to treat his asymptomatic COVID-19 even though the drug has been found to have no benefit treating COVID-19 and can even exacerbate underlying symptoms for some users.