Indiana Holding Off on Abortion Law Changes, But Weighing One Making Procedure a Felony
Indiana lawmakers said this week they will likely wait until after the Supreme Court rules in an upcoming case concerning abortion to propose any substantive new legislation on the issue, while they are considering one bill that could cause abortions to lead to felony charges.
The bill that passed through a House committee last week would make it a felony to "coerce" a pregnant woman into having an abortion, The Associated Press reported.
Outside of that bill, Republican lawmakers in the state said this week it doesn't make much sense to work on legislation now regarding abortion if it could be rendered invalid by the upcoming Supreme Court decision, according to the AP.
"To try and anticipate what that might say and draft legislation to anticipate every possible solution or opinion that they may come out with just looks completely undoable to me," Republican Indiana Senate President Pro Tem Rodric Bray said, according to the AP.
The Supreme Court decision on Dobbs v. Jackson Women's Health Organization, a lawsuit over a Mississippi law effectively banning abortions after 15 weeks, is expected this summer.
If Indiana lawmakers do choose to pursue abortion legislation after the ruling and want to pass a bill before 2023, they would have to request Gov. Eric Holcomb call a special legislative session because the ruling will likely come after their session ends in March, the AP reported.
The Court heard oral arguments over the case in December, and the conservative majority of justices could potentially substantially alter or overrule entirely the landmark 1973 decision of Roe v. Wade that guaranteed a woman's right to choose to have an abortion.
If Roe is significantly altered or overruled, Indiana is one of the at least 20 states likely to severely restrict or ban abortions altogether.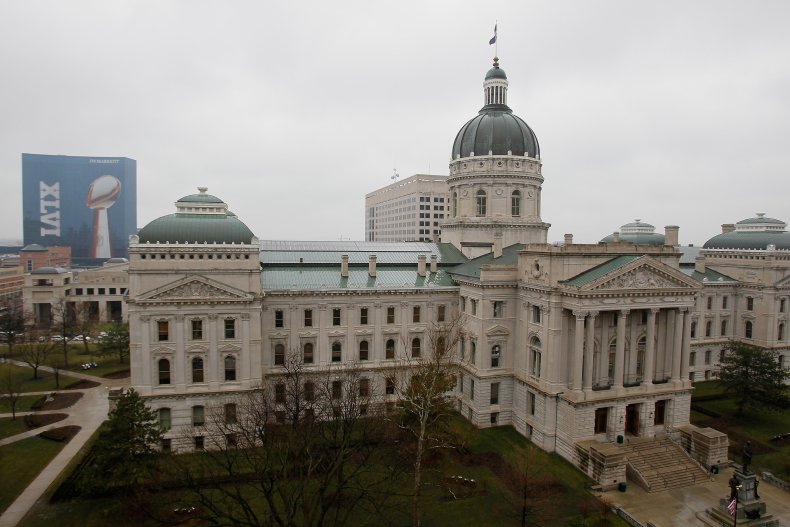 Currently, most abortions are banned after 20 weeks of pregnancy in the state, with 99 percent of abortions taking place within the first 13 weeks, the AP reported.
Republican state Sen. Liz Brown said Thursday that she hopes the Court fully overturns Roe so Indiana can enact stricter restrictions or an entire ban on the procedure, according to the AP.
"Instead of putting a framework in place that we would change anyway, in a few weeks or months after the session is over, I'd rather wait and enact the framework that's going to be constitutional," Brown said.
Earlier this month, the Seventh Circuit Court based in Chicago heard arguments over a lawsuit challenging several abortion measures in the state, according to Courthouse News.
The hearing came months after a lower court judge blocked many of the measures in August, including laws that only allow first trimester or medication abortions and in-person examination requirements for medication abortions, among several others, Courthouse News reported.
In the hearing, the Seventh Circuit judges questioned whether they should also wait until Dobbs is decided to rule on the laws as both sides in the case agreed the Supreme Court ruling will likely have a significant impact on their decision.