Indonesia: There is 'No Room' For The LGBT Community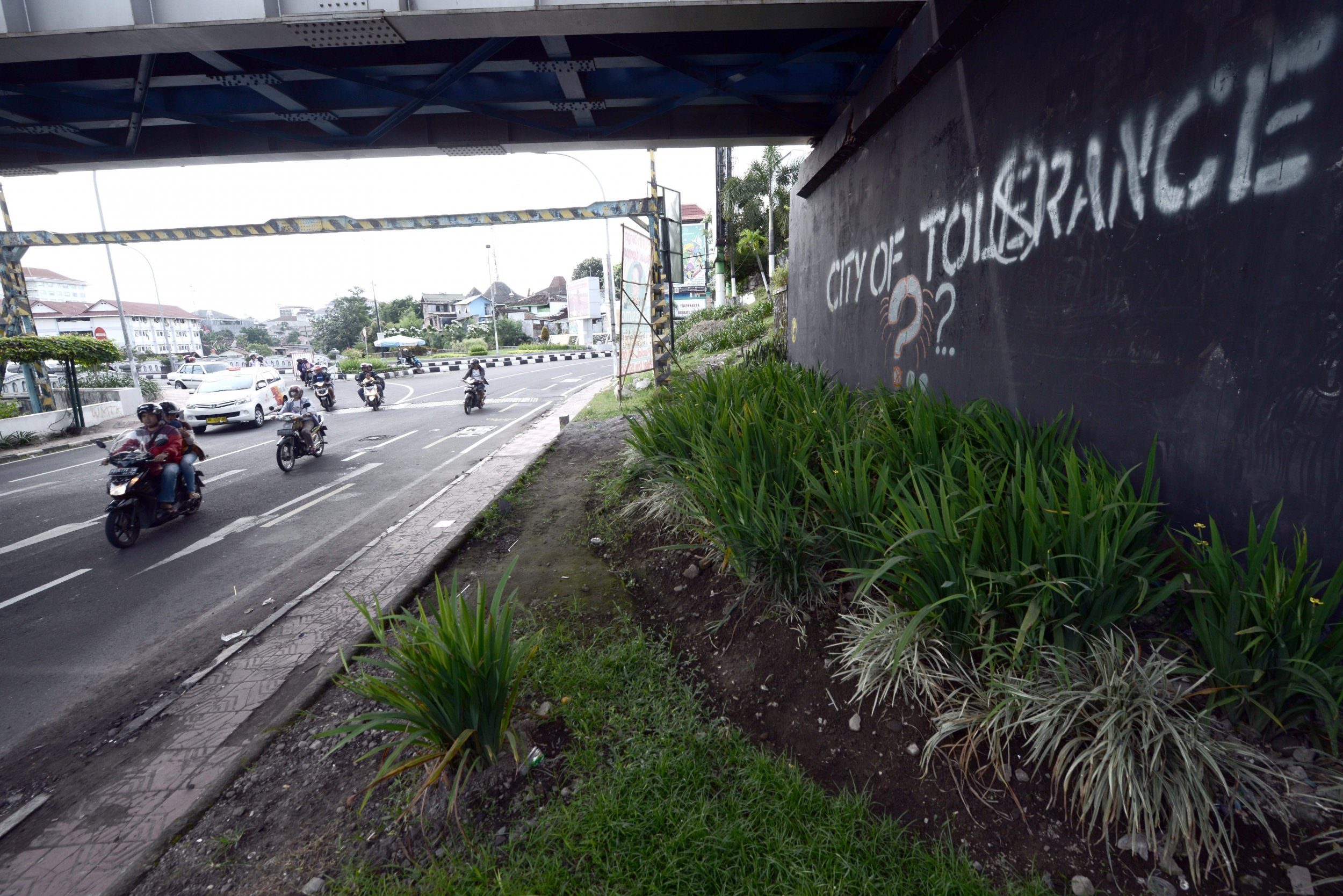 Indonesia said that there was "no room" for the lesbian, gay, bisexual, and transgender community in the country on Thursday, as a new report detailed the growing anger towards the LGBT section of society from the Indonesian political elite.
Human Rights Watch released a report Thursday that spoke of the "immediate deterioration" in rights for the LGBT community in Indonesia, the most populous Muslim country in the world.
It said that government ministers, religious figures and Islamic bodies were targeting LGBT people, in a campaign that is unprecedented in its nature.
The report, based on interviews with 70 members of the community and LGBT rights activists across the country, alleges that the government has used hateful rhetoric, discriminatory edicts, and the use of force to repress peaceful gatherings.
In response to the report, entitled "Indonesia's LGBT Community Under Threat," the government in Jakarta said that the LGBT community and the protection of its rights was not a line of policy that it was focused on.
"Rights of citizens like going to school and getting an ID card are protected, but there is no room in Indonesia for the proliferation of the LGBT movement," presidential spokesman Johan Budi told AFP news agency.
Homosexuality is legal in the Muslim-majority country but same-sex relationships are not openly welcomed, and the ruling government has made efforts to marginalize the community.
For example, the Indonesian Minister for Higher Education Muhammad Nasir stated in January that LGBT couples would be barred from university campuses if they show affection towards one another in public. He said that there are "standards of values and morals to uphold."
In February, Indonesian authorities announced that they will request that Facebook and messaging platform Whatsapp remove LGBT emojis and online stickers.