Indonesian Family With Three Children Held in Bali Over ISIS Links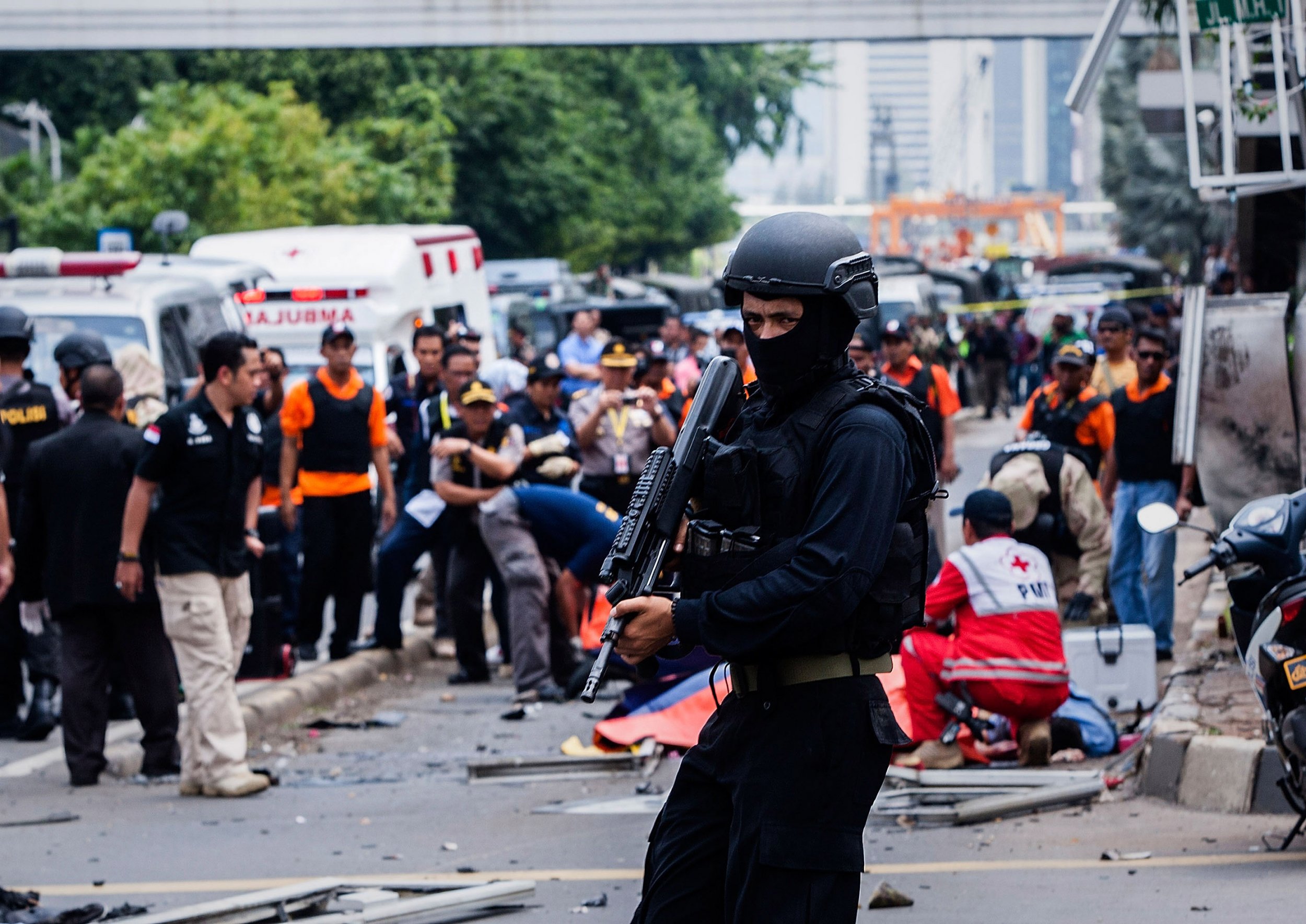 Indonesian police have arrested a family of five on the tourist resort island of Bali after Turkey deported them home for attempting to join the Islamic State militant group (ISIS) in Syria, authorities said Thursday.
The family traveled to Turkey in August but Turkish soldiers caught them at a safehouse on January 16. They arrived in Bali Tuesday, local police spokesman Hengky Widjaja told AFP news agency.
"We interrogated them for two days," he said. "This morning they were sent for further questioning by the national police (in Jakarta)."
The family included three children, the eldest, a 12 year old, and a seven year old and a three year old.
Indonesia is the world's most populous Muslim-majority country and hundreds of Indonesian natives have attempted to travel to Syria to join radical Islamist groups. Earlier this month, authorities detained another group of Indonesians after Turkey deported them.
Many radical Islamists have attempted to use Turkey as an entering point into Syria along the two countries' shared, porous border. ISIS retains control of swathes of territory in north-eastern Syria, its biggest land claim in the country remains Raqqa, the de-facto capital of the group's self-styled caliphate.
Read more: Who was Santoso, Indonesia's most-wanted radical Islamist militant?
Indonesia has experienced several ISIS-inspired attacks and foiled many plots in the last year. In October, Indonesian police shot and killed a man inspired by ISIS who attacked and injured three police officers with a machete.
In July, Indonesian security forces killed the country's most-wanted Islamic extremist, Santoso, after five years of searching for the jihadi leader and ISIS supporter.
An ISIS-affiliated cell carried out the Jakarta attacks in January and authorities believe that Santoso's group had links to those who perpetrated the assault that left four civilians and four attackers dead. He had appeared in video footage threatening attacks against Indonesian targets.