Infant Drowns in Bathtub While Playing With Brother, Officials Say
The circumstances surrounding the death of a child in southeastern Texas are under investigation.
The Centers for Disease Control and Prevention (CDC) reports that there are 3,960 fatal unintentional drownings in the United States every year, averaging approximately 11 deaths to due drowning every day. The CDC also reports that for children between 1 and 4 years of age, drowning is the second leading cause of death, trailing only birth defects.
On Tuesday night, around 10:30 p.m., Harris County Sheriff's deputies were called to an apartment complex, according to local station KTRK-TV. Deputies arrived at the scene and found an 11-month-old girl dead in a bathtub.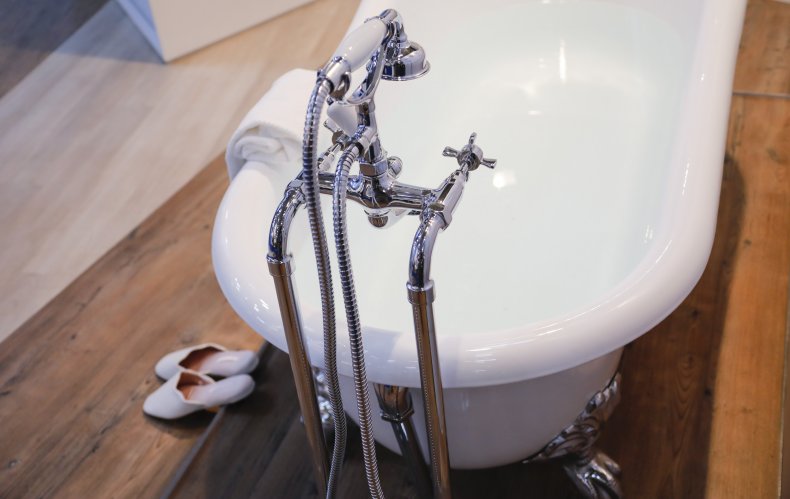 The little girl was in the tub playing with her brother at the time, but as the tub filled with water, it became too high for the child, leading to her eventual drowning, investigators told the outlet.
Investigators went on to say that the child's death is being investigated as an accident and that it's unclear what, if any, charges will be filed in the case.
It's also unclear how many adults were at home at the time of the incident.
Newsweek reached out to the Harris County Sheriff's Office for comment and more information.
Drowning Danger
On top of the fact that nearly 11 children die each day from drowning, the CDC states that for every child killed as a result of drowning, eight other children are treated for injuries suffered during a nonfatal drowning.
Nonfatal drownings can result in brain damage as well as other serious injuries such as long-term disabilities.
Georgia
A 5-year-old boy drowned on Allatoona Lake in Bartow County, Georgia.
His elementary school shared his passing in a Facebook post that noted he had just graduated kindergarten.
He had been playing on a float in the water before he went missing.
Michigan
A 6-year-old girl drowned on Memorial Day weekend at a Michigan beach.
She went missing from her family and her body was later found in the water after officials and citizens helped form a human chain to search the water for her.
Tennessee
A grandmother has been charged with the death of her grandchild after the baby drowned in the tub.
The grandmother says she fell asleep. Both the grandmother and grandchild tested positive for methamphetamines in their systems.
Nebraska
Tuesday evening's deadly incident in Texas comes after a 3-year-old child was critically injured during a pool party in Omaha, Nebraska, over the weekend, according to KETV 7. Just before 6 p.m. medics responded to a call for an unconscious but breathing child.
The mother said several people had exited the pool for dinner. However, as she was working to ready the meal, she observed that her child was face down in the pool.
Emergency medical personnel were able to successfully revive the child, but the 3-year-old was transported to a nearby hospital in critical condition.
Alabama
In Alabama, a man faces charges in connection to the drowning death of a 1-year-old that occurred over the Memorial Day weekend, according to WAAY.
Tony Burks, 44, was arrested and charged with one count of manslaughter in the death of his granddaughter.
The outlet reports that Burks, who was reportedly under the influence of "some substances" at the time, made it possible for the child to enter an area with a pool as he attended to food on a grill.
Approximately 20 minutes later, surveillance footage shows Burks became aware of the child in the pool and pulled her out.