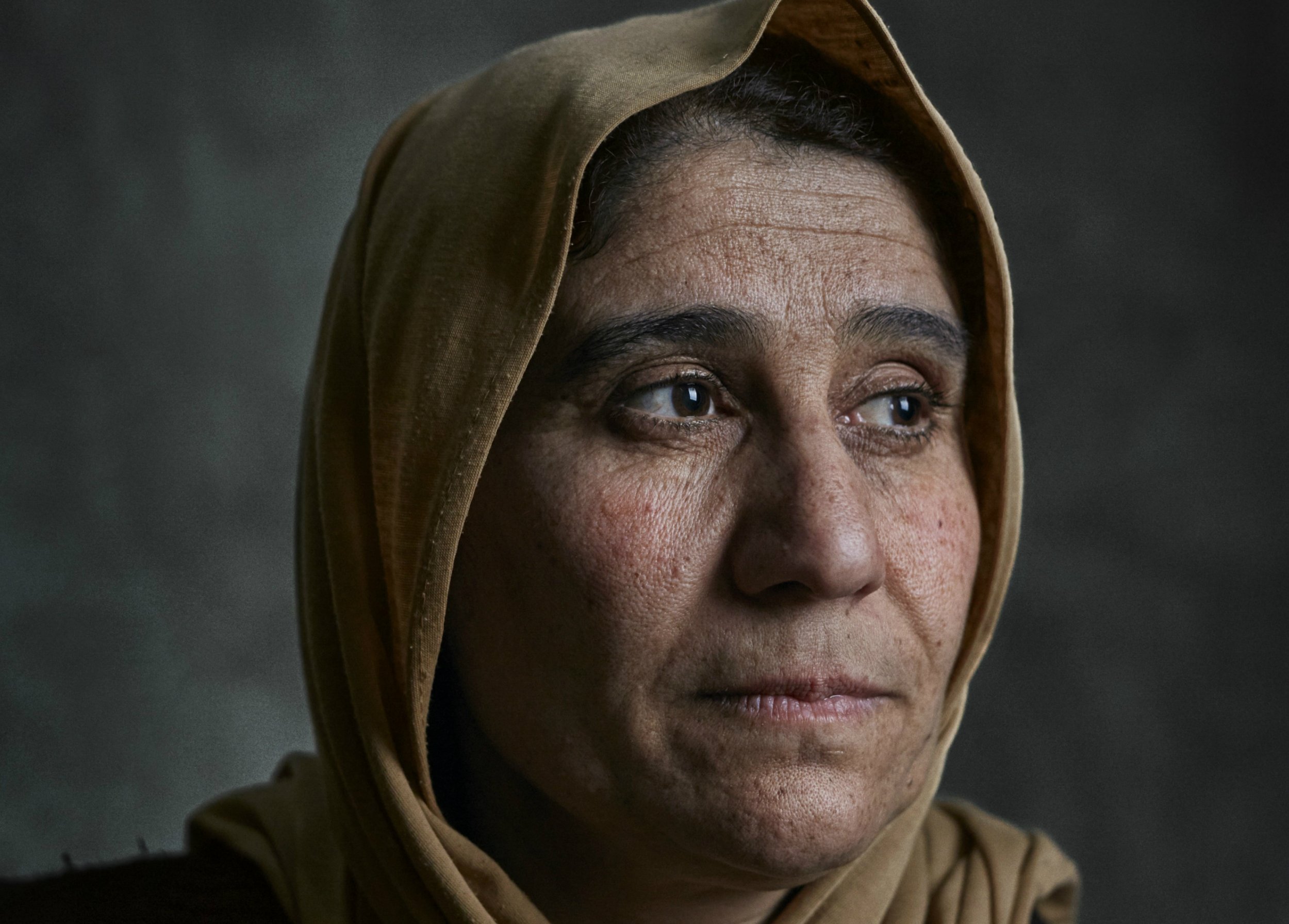 Captured by ISIS, raped, beaten and tortured simply because of their faith, a new exhibition exploring the plight of persecuted Yazidi women in Iraq will open in London later in March.
In honor of International Women's Day, the international humanitarian charity Khalsa Aid will present 27 portraits that convey both the suffering and the strength of just some of the women who have survived deplorable abuse.
Khalsa Aid has been working on the ground in Iraq since January 2016, teaming with the Jinda Centre, a rehabilitation charity for women affected by conflict, to support over 500 Yazidi women.
However, that number is just a small fraction of the estimated 7,000 Yazidi women captured by ISIS—some sold into slavery, others sexually abused and tortured.
The Yazidi community in Iraq has been targeted by the Islamic State militant group since 2014. In 2016, the United Nations officially ruled the persecution a genocide.
Writing for Newsweek, Khalsa Aid founder Ravi Singh said he "was shocked by the conditions that these people were living in" and "they were treated no better than livestock" by ISIS. Read his full essay here.
The sobering portraits were shot for Khalsa Aid by photojournalist Benjamin Eagle. They will go on display at the Lacey Contemporary Gallery in west London from March 21—26.
Related: Yazidi Ex-Slave Held By ISIS Urges U.N. To Save Refugees
In a preview of the exhibition, Newsweek presents 10 of the images, as well as some of the harrowing stories of the women photographed, including 19-year-old Bafreen Shivan Amo, who was captured along with her three brothers and sold into slavery twice. "My first sexual experience was when I was raped. I was only 16 years old. Before then I didn't know anything about sex, or indeed the depravity of man," she said.
Click here to view the full slideshow
Maha Ravo, 28, tried to escape captivity with her three children, but was caught. As punishment, their captors brutally tortured her children. They were returned to her and died within the hour.
Wathha Ibrahim Ali, 62, was subjected to a cruel form of torture as militants mixed broken shards of glass into her food. "I wish that one day I have the chance to do to them what they did to me, just so that they know and understand what I went through," she said.
"Meeting the girls was for me the hardest part. When I heard the stories at first, it was a combination of numbness and shock, then sadness," said Eagle. "I found myself mesmerized by the women who'd experienced such pain and suffering and yet had real strength, power and calmness to them. Scared but still holding onto hope and positivity for the future and the future of their loved ones, who were still in the hands of ISIS and unaccounted for."
Singh, whose organization continues to support women fleeing ISIS, writes for Newsweek: "I was often shocked to my core hearing about their experiences but also humbled at their absolute strength and resiliency."
#IAmYezidi, Lacey Contemporary Gallery (8 Clarendon Cross, London, W11 4AP), from March 21—26