Internet Backs Spouse's Prank on Mother in Law Who 'Needs' Adult Son
A post has gone viral on Reddit after a spouse shared how they got back at their mother-in-law who regularly calls their adult son in the middle of the night.
Redditor u/2amHorror1976 wrote about the situation on the subreddit "Am I The A**hole" in a post that has been voted on over 13,000 times.
The Redditor wrote that they've been married to their husband for a few months now and ever since the couple moved away, their husband's mom has been calling more often.
"She had a mental breakdown when she heard we were moving, she begged we stay near cause she 'needs him' though her 2 older sons are there," the Redditor wrote.
The Redditor explained that their mother-in-law would call at "random times in the middle of the night"—more specifically 2 a.m.
Redditor u/2amHorror1976 said their mother-in-law claims to want to hear her son's voice but is too busy to call during the day. The Redditor had enough.
According to VeryWellFamily as sons grow older and get married and have children of their own, "their relationship with their mothers must evolve to reflect the new roles of each person: the sons as husbands and fathers, and the mothers as in-laws and grandmothers."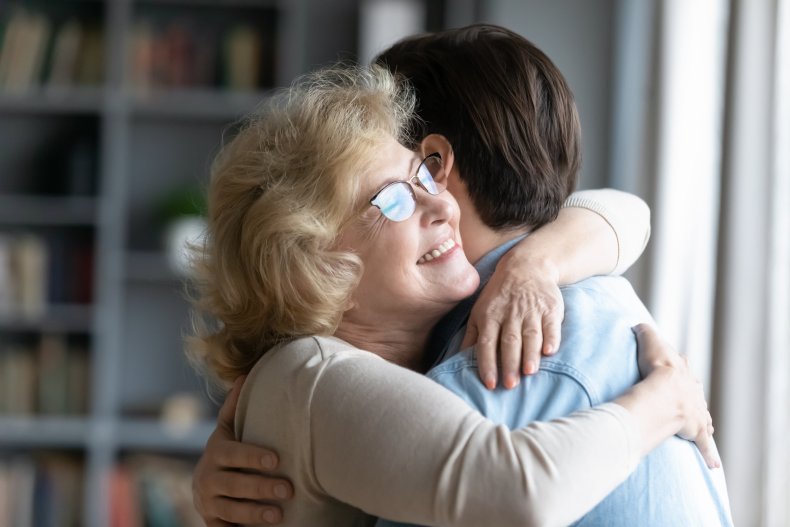 The article went on to explain that sometimes this shift can cause tension as a mother learns to respect the role his son's spouse plays in his life.
The Redditor wrote that their husband could not bring himself to ignore his mother's calls and asked his spouse to "be patient."
"Last night, I decided I wasn't having it, I waited til Kevin was asleep and put his phone on vibrate and waited for her to call, 2 O'clock rolls around and the phone starts vibrating on the nightstand," the Redditor wrote. "I stretch my arm to answer and then I start making s&x noises from the bed, I'm talking full on moaning and then some dirty talk then moaning, few seconds in and she ends the call. Kevin wakes up and asks if I was alright I tell him it's just the fever then he goes back to sleep."
The Redditor said the next morning they were met with a "complete disaster."
Many commenters backed the poster saying a lot of the blame fell on the husband for not enforcing stronger boundaries with his mother.
"[Y]ou're NTA, but it certainly sounds like there's some issues in your relationship if your partner doesn't have your back," one commenter wrote.
"[N]TA. What you did was funny. It was kind of childish but she is being a child," another commenter added. "He has a very strange relationship with his mom. That would have had me rethinking this marriage to be honest. I hope he can see why this is NOT healthy."
The Redditor said their husband claimed his mother was "traumatized" by the incident thinking she had heard her son having sex. The Redditor said they explained to their husband that it was done out of frustration. His husband said he was "embarrassed" and that the prank "potentially harmed his relationship" with her.
"I told him to just tell her I was behind this and he said 'Oh don't worry about it, I will' then demanded I apologize to her [immediately] but her shaming texts made me refuse," the Redditor concluded.
"NTA. Was it childish? Absolutely. But so is she," one person wrote in a comment voted on over 26,000 times. "However, the biggest problem here isn't your MIL, it's your husband."
Newsweek reached out to u/2amHorror1976 for comment.