Internet Debates: Are Red Lobster, Olive Garden, Other Chains Actually Good
Chain restaurants that have long represented staples of American culture are the latest subject of a fiery online debate.
Detractors and defenders of popular chains have gone viral, arguing over the merit of the large institutions.
"I don't understand how the following restaurants are still in business," said Twitter user Alex Cohen on Saturday. He listed Chili's, Applebee's, Olive Garden and Red Lobster in the tweet with 15,700 likes.
On the opposing side, John Ketchum tweeted on Monday, "I'm convinced Red Lobster/Olive Garden slander is something that was created on Twitter. Folks on here from small towns know those are places you went after prom, homecoming, etc. Stop acting brand new." His tweet has racked up a similar 14,400 likes.
A Chili's spokesperson told Newsweek that its value comes from "being the first of its kind in the casual dining industry" and "continuing to innovate." Newsweek also reached out to Red Lobster, Olive Garden and Applebee's for comment.
Although the COVID-19 pandemic decimated many independent restaurants, which were far less equipped than chains to weather the crisis, customers have reported a growing preference for their neighborhood eateries. In April, 64 percent of restaurant-goers surveyed by Next Insurance said they intentionally chose local restaurants over chains since the pandemic began.
Delivery from chain restaurants has also become less appealing since its boom when the pandemic first hit. Customers are eager to get out and try something new, memorable and high-quality, Next reported. Moreover, delivery services are increasingly pricey, with platforms like UberEats, DoorDash and Grubbhub raising their fees.
As patrons have brought higher expectations to their dining experiences, customer satisfaction at a range of chain restaurants fell over the past year. Olive Garden, Chili's, Red Lobster and Applebee's all dropped points in the American Customer Satisfaction Index between 2021 and 2022.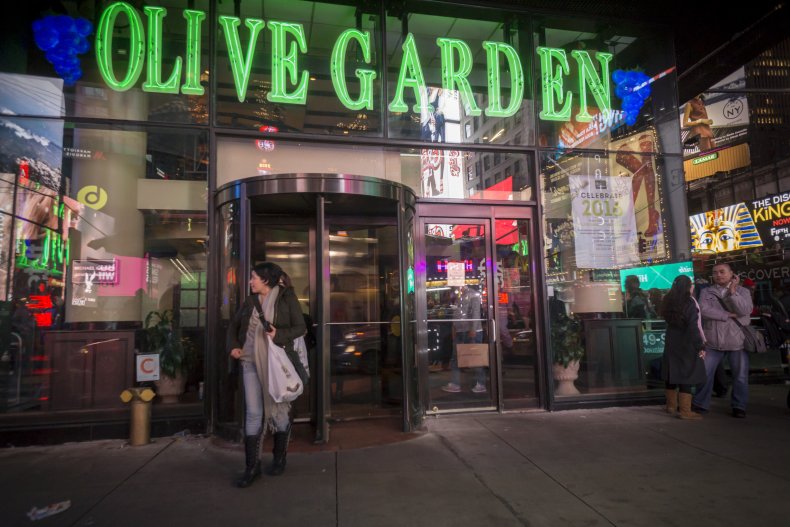 Nonetheless, numerous internet users have jumped into the Twitter debate on the side of chain restaurants. Customers repeatedly cited the establishments' low costs, familiarity and accessibility to low-income, rural demographics.
"These restaurants are a good way for working class people to feel like they can take their families out to a more upscale dining experience that's affordable," argued Zaid Jilani.
An anonymous mom said that when she had a baby, Chili's was an easy place to go. "They reliably had highchairs, then boosters, [and] a kid's menu [with] games printed on it and crayons. I was an exhausted mom, the booths are comfy, my kid was entertained, [and] the Diet Coke was refilled without me even asking," she wrote.
"These were the fancy places in the nearest 'big' city," said another user. "The only major chains in my town of 20k were fast food."
Still, other diners said they had better options in their own small towns.
"Huh? I'm from a small town and not a single person wanted to go to Red Lobster or Olive Garden," one person said. "It was to the local family owned establishments, preferably the 2 or 3 higher end ones."
Another user agreed. "Growing up in New Jersey, we went to local Italian joints [and] got seafood fresh down the shore. My [first] visit to the Olive Garden in 1994 was also my last [and] why I call it The Diarrhea Garden," they wrote.