Meet Dua Lipa: Brit Awards Nominee on Writing the Perfect Revenge Song and Charting Her Own Success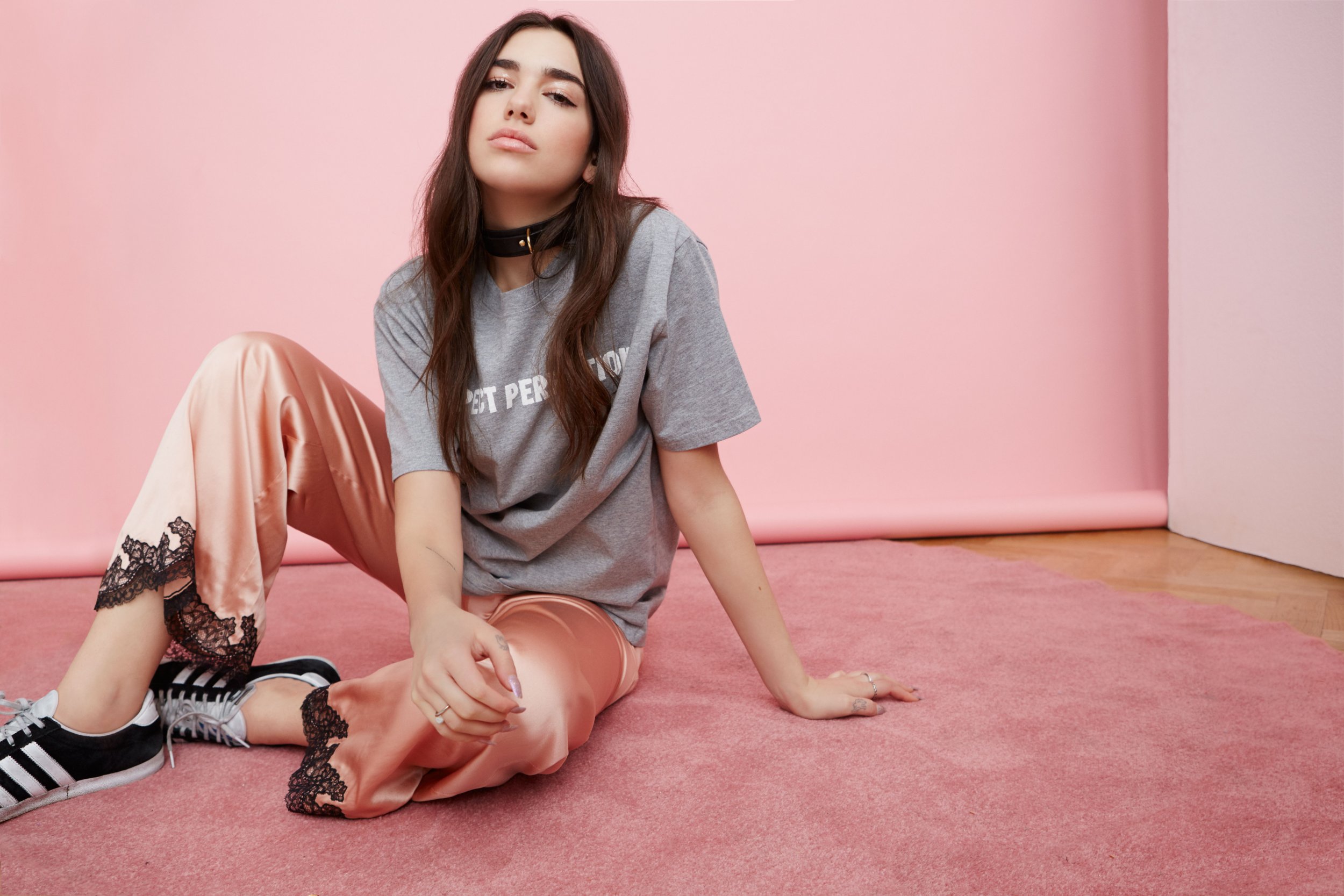 "He calls me the devil, I make him wanna sin," Dua Lipa sings in husky tones on the infectious 'Hotter Than Hell,' the surprise anthem of the summer that helped launch her in the U.K. earlier this year.
As opening lines go, Lipa delivers the intro of her sardonic kiss-off song with a seductive confidence that, if you heard it on radio and didn't know who it was by, could be mistaken for an older, more established singer, such as Rihanna or Selena Gomez. Lipa is 21 and a fresh face in music. Yet, barely a year into her recording career, the singer has an undeniable sense of identity that is evident in her distinctive 'sing-talking' vocals when she speaks to Newsweek over the phone.
The music videos for "Hotter Than Hell" and her latest single, the equally catchy "Blow Your Mind (Mwah)," show the striking singer throwing parties in a variety of industrial settings. Her dark hair and bushy eyebrows are features inherited from her parents—they are Kosovar-Albanian and she spent part of her childhood in Kosovo. But Lipa isn't coasting through the music industry on her looks.
"I want to be known by the fact that I can sing," she says. "My voice is my best quality. It's the reason I'm doing what I'm doing. I want to get it out there that I can really sing."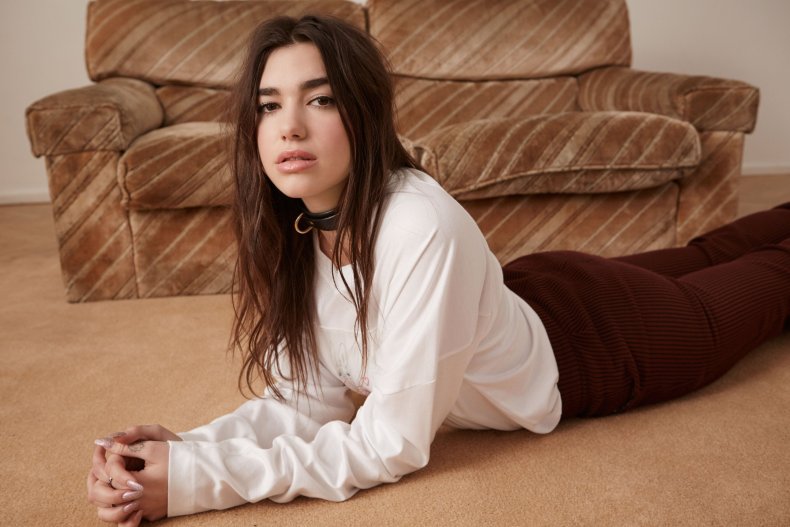 Lipa needn't worry about getting that message out there. Just hours after speaking to Newsweek, she is named as one of three nominees for the prestigious Critics' Choice Award at the 2017 Brit Awards alongside Anne-Marie and Rag'n'Bone Man. The award is a platform that can catapult its recipient to the top of the charts and to international recognition; previous winners include Adele, Florence + the Machine and Sam Smith. She was also named as one of Rolling Stone magazine's new artists to watch in September.
Here, Newsweek speaks to Lipa about her impressive debut year and writing the ultimate revenge song.
Newsweek : Are you surprised at all by how well 'Hotter Than Hell' did? (It reached No.15 in the U.K. singles chart.)
Dua Lipa: It's always really, really hard because the music industry is changing so much, you never know what to expect. Right now, streaming is taking the lead…it's tough to predict how well a song is going to do. I'm proud it did as well as it did. It's my favorite song. I wrote it before I got signed. It's the song that caught people's attention even before it had the production it does now. It was the song that got me signed and dictated what the rest of the album would sound like.
Who inspired the song? They must have really pissed you off…
I wrote the song about an ex. I wrote it at the point when I had just broken up with him. I was heartbroken…he made me feel like I wasn't good enough; it was an ongoing battle with a s****y boyfriend.
When I went into the studio I didn't want to write a sad song, or something that would make me seem weak or vulnerable. I didn't want to give him the satisfaction of knowing that one day he would hear a song about him making me so upset—I would never stand for that.
I wanted to write a song that would make me look good. I turned the tables; I wanted to make it look like I had the upperhand, [that] I broke his heart and he couldn't get enough of me. It helped me get over the situation. I felt stronger after writing it, recording it and performing it. I was in the mindset of, "I don't give a f*** about this person."
Related: A conversation with Alessia Cara on feminism, Donald Trump and Taylor Swift
Where did you pick up your 'sing-talking' style?
I have a huge love of hip-hop. I moved to Kosovo when I was 11 and people listen to a lot of hip-hop over there, especially at school. I started falling love with it and the storytelling…someone like J. Cole is so descriptive in his music you feel like you know a lot about him. I wanted to take the flowiness of a rap artist and then sing a rap in a way, and still have a pop chorus. My first love was Pink and Nelly Furtado, I wanted to be just like them. I wanted to find a cross between pop and hip-hop and somehow create my own thing.
You're only 21 and have a major record label deal with Warner Bros. How do you navigate industry politics—people dictating what you sing or look like?
I was writing [songs] before I got signed, I knew who I wanted to be as an artist and what my sound was going to be. I just had to find the team that was willing to jump on board with who I am, that believed in my vision as much as I did.
I'm very fortunate in finding a great team, people that are 100 percent in it for me…there are a lot of teamwork things that could somewhat feel as if it wasn't my decision. But no one tells me what to do.
Have you any music industry horror stories?
Before I even got management, I got offered a publishing deal and I had no idea what that was even about. Luckily, I got some good advice and didn't sign that deal. It was someone telling me all these amazing studio sessions I was going to go into, but I didn't really understand what I was getting myself into. Luckily, I didn't [sign].
You have to be really, really confident in yourself. You have to not be afraid to really ask and read into everything that you're getting into. At the end of the day it really affects me, and I want to stay in control of everything I'm doing.
Being named one of Rolling Stone's ones to watch is a milestone. Is that a confidence boost or does it increase pressure to succeed?
It gets me excited that they know who I am. That makes me want to one day be on the cover of Rolling Stone. There are so many milestones that I've had for myself. Once you've achieved something, it's like, "OK, what's next?"
Dua Lipa's single "Blow Your Mind (Mwah)" is out now. Her self-titled debut album is released February 10.