Did Anna Delvey Get Money From Netflix for 'Inventing Anna'?
Inventing Anna has brought new attention to fake German heiress Anna Sorokin (who uses the name Anna Delvey) and the victims left thousands of dollars out of pocket by her scams.
With this new attention has come questions about Netflix true crime shows, and who profits from them. Real-life Sorokin victim Rachel DeLoache Williams, for example, said on her website: "Netflix isn't just putting out a fictional story. It's effectively running a con woman's P.R.—and putting money in her pocket."
Thanks to freedom of information requests, we know if Sorokin was paid by Netflix for story—and what happened to any money she did receive.
Did Netflix Pay Anna Sorokin for Her Story?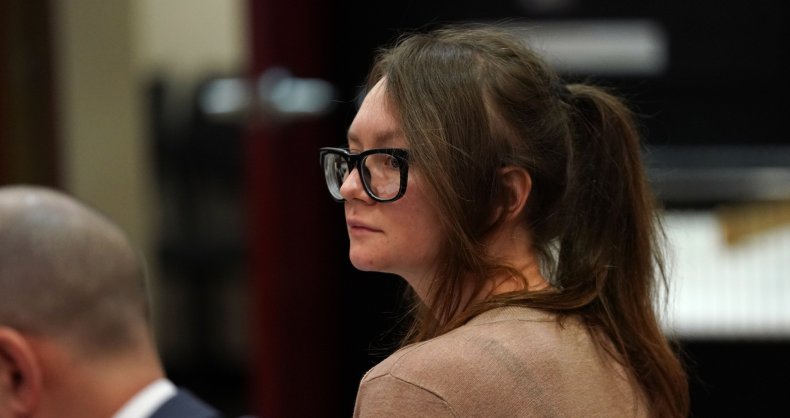 Though at the end of Inventing Anna the show says it was "inspired by the reporting of Jessica Pressler," Netflix did also pay the real Anna Sorokin for her story.
How do we know this? Because of so-called "Son of Sam Laws," which are designed to prevent criminals profiting from their crimes, the contracts had to be filed with state authorities once Sorokin had been convicted.
The initial exposé of Sorokin by Pressler came in May 2018. Per BBC News, Sorokin had signed a contract for her story with Netflix less than two weeks later.
How Much Was Anna Sorokin Paid by Netflix?
The contracts obtained by BBC News reveal that the first payment (called an "initial" payment in the paperwork) was for $30,000, with payments rising up to $320,000 in total.
The eventual deal between Sorokin and Netflix gave them her "life rights." This allows the streamer to use her image, and protects them from any lawsuits if Sorokin does not like the way she is portrayed. It also restricted what other media she can do—she could not, for example, make any documentary appearances while the show was in production, and cannot discuss making the show on social media for three years without Netflix's permission. She is also unable to release a memoir within the first year of the show being released.
How was Netflix able to pay Anna this money despite there being laws in play to stop criminals profiting from their crimes? Because of Henry Hill, the mobster whose life became the basis for the 1990 film Goodfellas.
Authorities tried to use an original Son of Sam law in connection with $90,000 Hill was given by publisher Simon & Schuster for his collaboration on a book about his life, Wiseguy. The case went to the Supreme Court, where it was stuck down—the court argued that it infringed on the criminal's freedom of speech.
As such, a new version of the law was introduced in 2001. This allowed payments to be made, but any payment over $10,000 has to be logged with the Office of Victim Services (OVS), who will freeze the payee's bank account and notify the victims of the crime so they can file lawsuits to lay claim to some of the money.
Among those who did just that were City National Bank, who obtained $100,000 of the money, and CitiBank, who took $70,000. An OVS spokesperson also confirmed to the BBC that other victims had been paid back.
A notable exception, however, is Williams herself, who was left $62,000 out of pocket after footing the bill for a Moroccan vacation she had thought Sorokin was footing the bill for. As Sorokin was found not guilty of the counts relating to Williams, she is ineligible to claiming any of it.
Perhaps this may explain why she has been one of the most vocal critics of the deal. She wrote in Time: "If your crimes are splashy enough, a media company could snatch up the rights to your story pre-trial so that you're able to afford the attorney of your choice, one skilled enough to minimize your penalty. You could be paid so much money that even after your funds are frozen and victims are repaid, you have cash left over."
Did Anna Sorokin Make Money From Inventing Anna?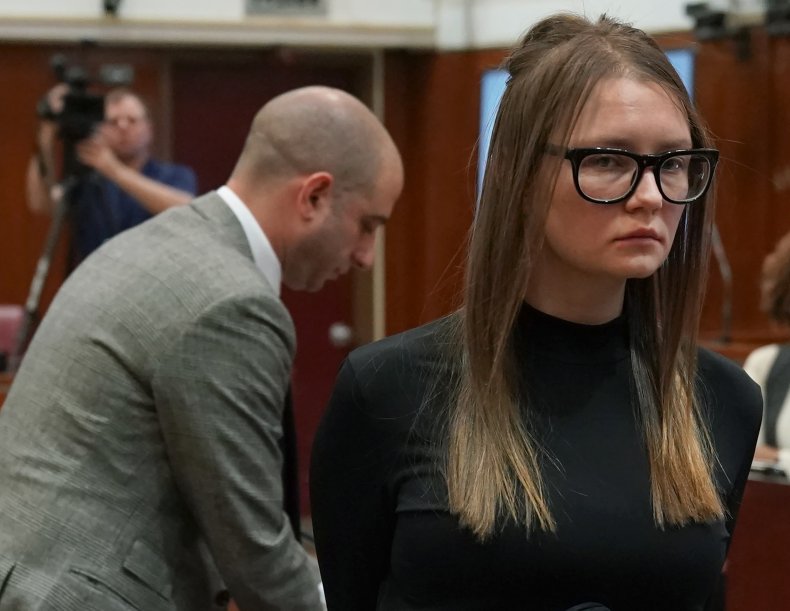 In Williams' Time piece, she repeats information from a Sunday Times interview with Sorokin that seems to confirm that she was able to keep some money from the deal.
In the piece, the interviewer mentions Sorokin going on what is described as a "shopping spree" on clothes website Net-a-Porter using a prison phone, in which she buys multiple designer items. Asked where she got the money from to buy items from brands like Balenciaga and Celine, Sorokin replies: "I still have some money from Netflix, and I have other projects I was working on that have not been that widely publicized."
The court filings also note that the initial $30,000 payment went to Sorokin's lawyer Todd Spodek, and was used to cover some of her legal fees.
Inventing Anna is streaming now on Netflix.