What to (and Not to) Stream This Week: 'Inventing Anna,' 'Marry Me,' 'Bel-Air' and More
Valentine's Day must be nearly upon us, because the streaming services are unleashing another set of questionable romcoms onto the defenceless public.
The starriest of these has to be Peacock's Marry Me, the new Jennifer Lopez and Owen Wilson comedy that somehow finds the middle ground between J-Lo's Super Bowl performance and an episode of Married at First Sight. Amazon brings together Charlie Day and Jenny Slate for I Want You Back, while Apple TV+ wants us to know that The Sky is Everywhere with its adaptation of the bestselling YA novel of the same name.
Netflix, meanwhile, is offering the greatest love story ever told: the love of Kanye West for himself, in documentary Jeen-yuhs.
This week's streaming releases are not just for the romantically inclined, however. Peacock is releasing its much-mocked gritty reboot of The Fresh Prince of Bel-Air and Netflix has its latest bingeable true crime drama Inventing Anna.
Here's your guide to all of them—and whether they are worth your valuable time this week.
The Best (and Worst) TV Shows and Movies Streaming This Week
Highlight of the Week: 'I Want You Back'
Much has been written about the death of the romantic comedy. Studios are not making them properly anymore because they do not translate well overseas and are unlikely to make the billion dollars your average superhero movie does.
This means there is an entire generation of young comedy actors who have missed out on romcom stardom. Without big romcoms, we will never have the next Meg Ryan, Julia Roberts or Matthew McConaughey.
Amazon Prime Video's new romcom I Want You Back shows what a shame this is. Jenny Slate and Charlie Day play two people who have recently been brutally dumped. The pair meet—and hatch a plan to help each other win back their exes.
As in the '90s and '00s romcoms, this kind of premise relies on the actors' easy charm, so you enjoy the ride and don't think about how much of the plot is borderline psychopathic behavior. Luckily, Slate and particularly Day bring it in spades. They should be making a movie like this every 18 months (as should co-stars Manny Jacinto and Gina Rodriguez)—and they should be in cinemas.
As it is, though, you can settle down on your couch, get wine drunk and watch two neurotic people making a series of hilarious romantic mistakes. That's a pretty good night in.
'Marry Me'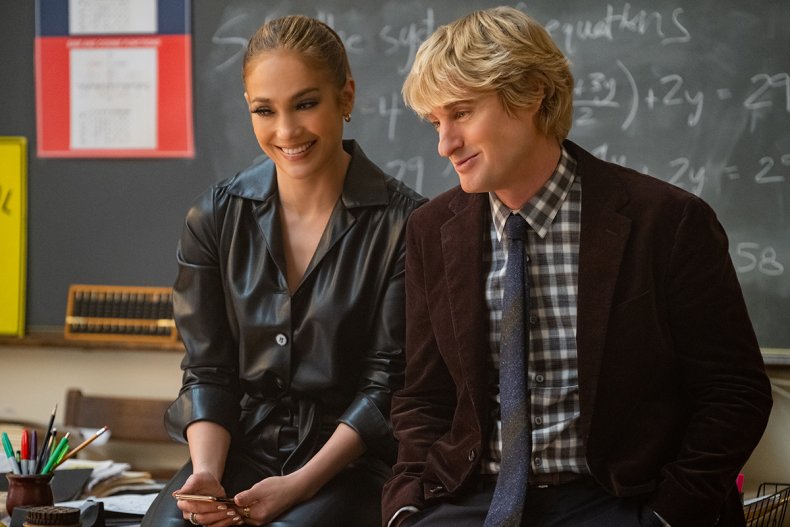 If you have to watch one romcom this week, make it I Want You Back. If you have to watch 12 million romcoms this week, watch almost every romantic comedy ever made before watching Marry Me.
Remember when Jennifer Lopez blew us away in Hustlers and we all breathed a sigh of relief that she would no longer be stuck in bad romcom jail? Well, it seems J-Lo may have a touch of Stockholm syndrome, because she produced this dismal romantic comedy that is neither romantic nor particularly comedic.
Lopez plays Kat Valdez (K-Va?), a slightly autobiographical pop star with a boyfriend who is also a megastar, played by Colombian singer Maluma. Their plan to get married during one of Kat's concerts is ruined when she discovers he has been cheating on her, so she decides to marry a random person from the crowd—a maths teacher played by Owen Wilson.
The movie feels like the writers realised the premise was ludicrous, so built the entire world around it to be just as ridiculous. One example: the movie cannot decide exactly how famous Kat is. Her break-up is worldwide front-page news, yet she can wander around the city without a bodyguard and without one person noticing her.
This could be forgiven if the film was funny enough, but there are basically no jokes in the entire movie. Any time the film looks like it's heading towards a plot development or any message at all, it stops dead in its tracks or lumbers around until it can be livened up (briefly) by a J-Lo musical number. Do yourself a favor and cancel any plans you have to Marry Me.
'Inventing Anna'
This is the Netflix show about a person who pretended to be the heir to a fortune in order to defraud friends out of tens of thousands of dollars. Nope, not The Tinder Swindler, a different one.
Inventing Anna is a nine-part drama starring Ozark's Julia Garner—and her best Tommy Wiseau from The Room accent—as Anna Sorokin, the young Russian woman who pretended to be a German heiress and duped some of New York City's power players into funding her lavish lifestyle.
The show is made by Shonda Rhimes' production company, so of course it is enjoyable in a trashy, soapy kind of way. The problem is that it is making a soap opera out of real people's lives, which feels grubby. It makes a big deal about how awful it was that one of Anna's victims sold her story, yet Netflix has paid Sorokin more than $300,000 for this. Much of that sum has gone on restitution for her victims, but it is enough to leave a cloud of hypocrisy hanging over the project.
Ethical concerns are not the only issue with the show. At times, Sorokin is given the full girlboss treatment, while the journalist who exposed her is portrayed as an obsessed fangirl. The show wants to explore why people fall for a conwoman like Sorokin, but seems to have fallen for her itself.
Jeen-yuhs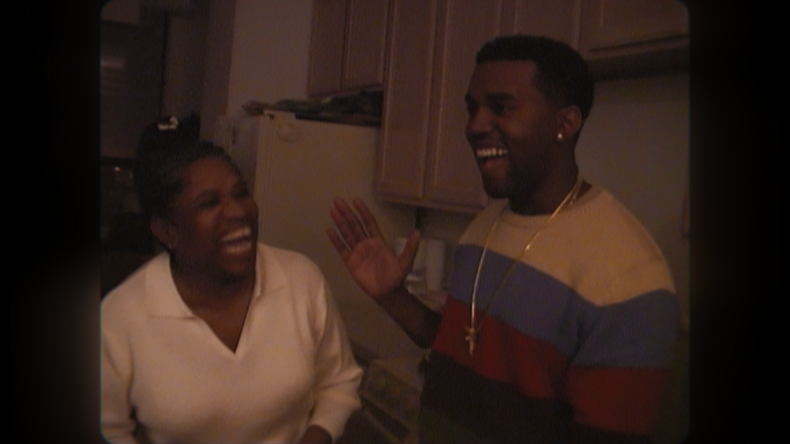 Kanye West is one of our most fascinating celebrities—the ideal subject for a documentary that tracks his rise from beatmaker and aspiring rapper to an eccentric superstar who marries a Kardashian, declares that "slavery was a choice" and makes albums by wandering around stadiums at the dead of night, like a modern-day Phantom of the Opera.
Luckily for us, directors Coodie and Chike have been filming West since before he had a record deal. They have condensed hundreds (if not thousands) of hours of footage into a three-part documentary with a total runtime of four-and-a-half hours.
The length is daunting, but the end result is similar to the Beatles documentary Get Back—you find yourself fascinated by watching the artist at their most unguarded over a long period of time. This is especially true in the first episode of Jeen-yuhs, before the character Kanye would become is fully developed.
'Bel-Air'
You know the story. ​​In the first episode, we meet Will in West Philadelphia (where he was born and raised, FYI). One day, he meets a couple of guys who are up to no good, who start making trouble in the neighborhood. Will gets in one little fight and his mom gets scared and now (you guessed it) he's moving with his auntie and uncle in Bel-Air. The car that picks him up even has dice in the mirror (if anything, I could say that this cab was rare, but nah, forget it).
The idea of a gritty Fresh Prince of Bel-Air reboot has been long mocked—the notion first hit public consciousness thanks to a parody trailer—but the likes of All American and Power Book II have demonstrated that there is a big audience for shows that contrast life on the streets and among the Black elite.
Does Bel-Air have a chance of being more than the punchline to a joke? Possibly. The first three episodes that Peacock gave to critics may owe a little too much to All American, but newcomer Jabari Banks is an enjoyable presence as Will, while Jordan L. Jones makes the most of the limited screen time he gets as this show's version of Jazzy Jeff.
'The Sky is Everywhere'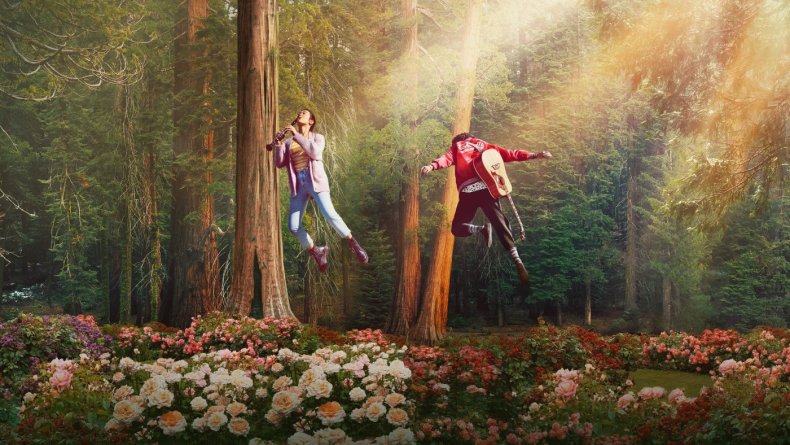 YA dramas—like romcoms—can often feel generic. Generally based on books, the films tend to be about an outcast whose teenage life is rocked by trauma, be it illness (The Fault in Our Stars), secret homosexuality (Love, Simon) or a harrowing event/death of a loved one (The Hate U Give).
The Sky is Everywhere is the third type. Grace Kaufman plays Lennie, a girl reeling from the death of her more outgoing sister Bailey (Havana Rose Liu), who gets into a love triangle between Bailey's ex-fiancé and the new boy in school.
So far, so YA. But this movie's secret weapon is director Josephine Decker, whose previous work has included visually striking short films such as Me the Terrible and the delightfully caustic biopic Shirley, starring Elisabeth Moss.
Decker's eye for color and knack for getting offbeat performances out of actors are both in evidence here. She fills the film with dreamlike imagery to offset the melodrama, while Cherry Jones and Jason Segel give enjoyably bizarre performances as Lennie's family. Like most A24 movies, it is definitely worth watching, and you can do so on Apple TV+ now.