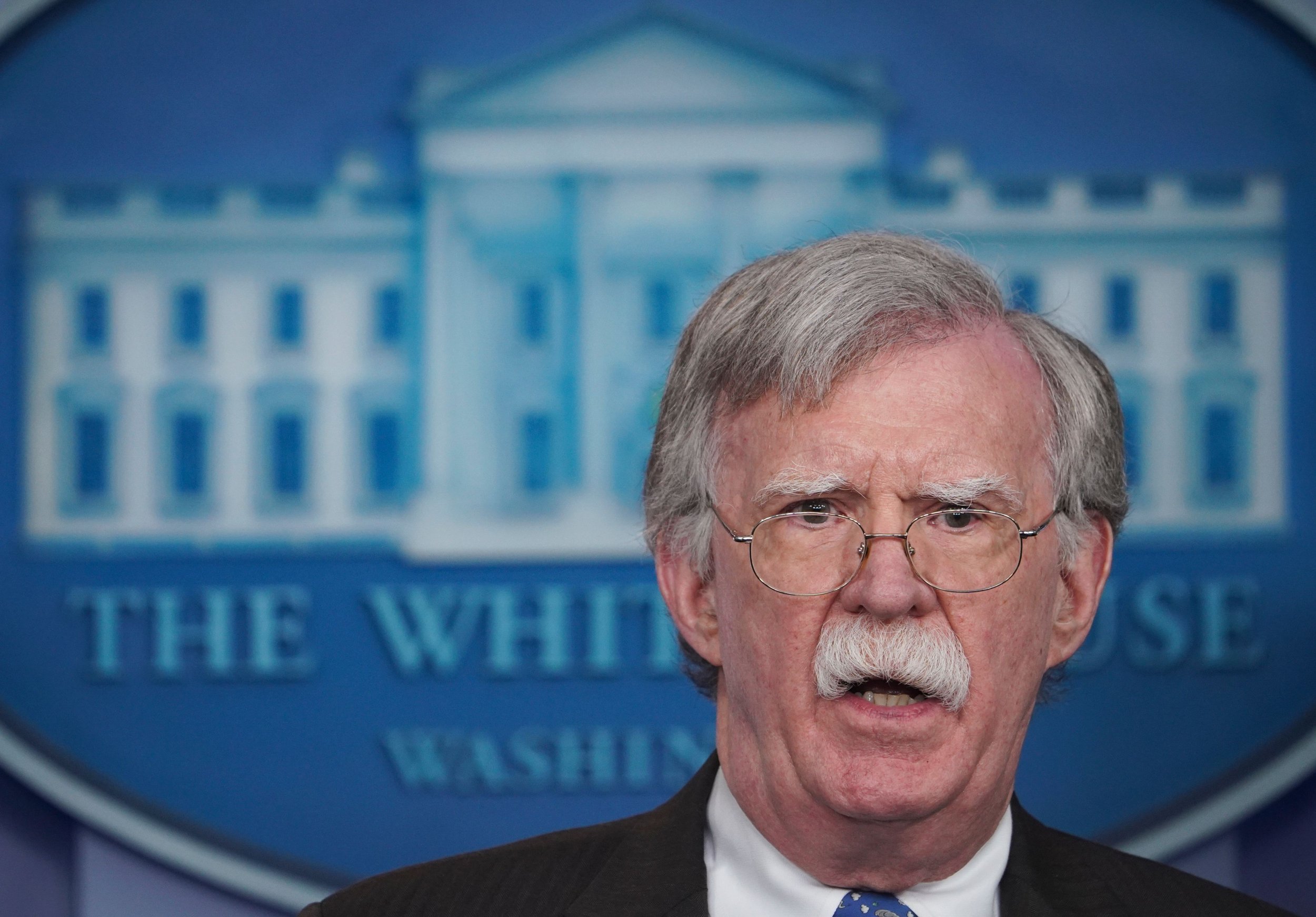 Iran has hit back at White House national security adviser John Bolton a day after he published a video suggesting the days of the revolutionary Shiite Muslim republic's supreme leader were numbered.
As Iran wrapped up 10 days of celebration to commemorate the 40th anniversary of the Islamic Revolution that ousted a West-backed monarchy in favor of the current, clerical government, the White House's official Twitter account released a clip Monday in which Bolton addressed Ayatollah Ali Khamenei directly. "You are responsible for terrorizing your own people and terrorizing the world as a whole," Bolton said.
Trump's top foreign policy adviser then concluded ominously, saying "I don't think you'll have many more anniversaries left to enjoy."
In response, Iranian Foreign Ministry spokesperson Bahram Qasemi told the official Islamic Republic News Agency on Tuesday that "John Bolton is suffering from a chronic hallucinatory psychosis in regards to Iran and Iranians."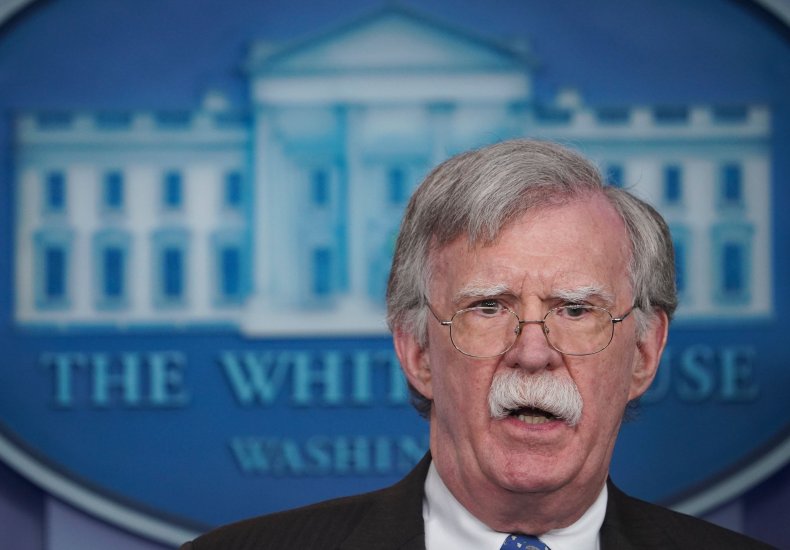 Qasemi went on to criticize Bolton's "hostile and reactionary" remarks, in which the longtime advocate for regime change in Tehran accused Khamenei of continuing to develop ballistic missiles and sponsor militant groups abroad—especially in Lebanon, Iraq and Syria—as his economy suffered. Since abandoning a landmark 2015 nuclear deal, which was the result of the first high-level contacts between the U.S. and Iran since the 1979 uprising and subsequent hostage crisis, President Donald Trump has rolled out increasingly tight sanctions against the longtime foe.
Just prior to Bolton's message being shared, Trump tweeted identical English and Farsi-language messages of contempt toward Iran, reading: "40 years of corruption. 40 years of repression. 40 years of terror. The regime in Iran has produced only 40 years of failure. The long-suffering Iranian people deserve a much brighter future." Both men included the hashtag #40YearsofFailure to mock the occasion.
Iranian Foreign Minister Mohammed Javad Zarif also responded to Trump and Bolton's social media attacks, tweeting: "#40YearsofFailure to accept that Iranians will never return to submission. #40YearsofFailure to adjust US policy to reality. #40YearsofFailure to destabilize Iran through blood & treasure. After 40 yrs of wrong choices, time for @realDonaldTrump to rethink failed US policy."
Zarif earlier on Monday had shared photos of Iranians taking to the streets in celebration of the Islamic Revolution anniversary. Alongside, he commented: "I bow in admiration to Iran's resilient people who—despite hardships & grievances—today poured into streets by the millions to mark 40th anniv of their Islamic Revolution, which some in the US wished would never come. US should take note: REAL Iranians never succumb to diktats."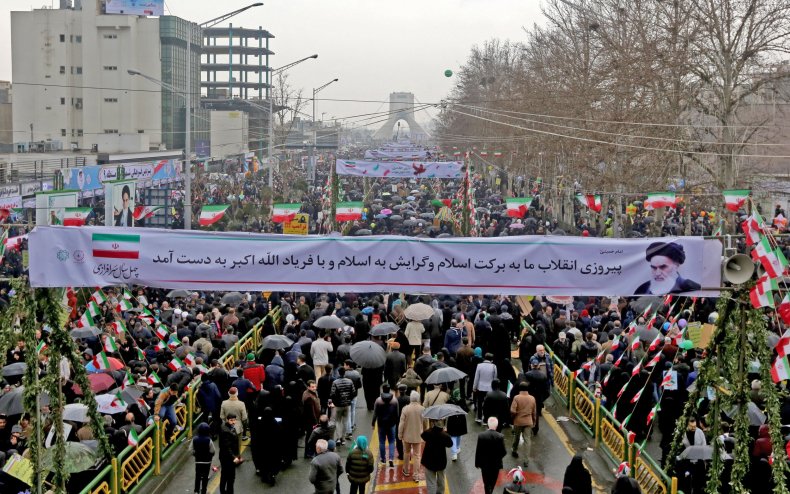 Local anger at Trump administration policies was apparent throughout many of the events and demonstrations organized in Iran over the past week. Khamenei lashed out at Trump, Bolton and Secretary of State Mike Pompeo during one rally, arguing that the phrase "Death to America"—frequently heard since the Islamic Revolution and often translated into English as "Down with America"—actually "means 'Death to Trump, Bolton and Pompeo.'"
While the U.S. has doubled down on its attempts to isolate Iran, an endeavor largely backed by Israel and Saudi Arabia, the Trump administration has struggled to gather support among European allies and other major powers. Fellow Iran deal signatories China, France, Germany, Russia and the United Kingdom have vowed to defy the U.S. on its restrictions in doing business with Iran.
The U.S. will attempt to gather support Wednesday and Thursday among countries in Europe and the Middle East at a summit being co-hosted alongside Poland in Warsaw. But the anti-Iran rhetoric surrounding the meeting has been toned down and it was still unclear who actually would be attending and at what level they would be represented.