President Donald Trump's decision to oust former national security adviser H.R. McMaster in favor of John Bolton in the latest major White House shake-up has experts concerned that the U.S. is positioning itself for conflict with North Korea and Iran.
Bolton, a hawkish hard-line conservative who served as U.S. ambassador to the United Nations under former President George W. Bush, has earned himself a reputation for advocating for aggressive foreign policy. Bolton's appointment was announced just two days after the 15th anniversary of the Iraq War, a conflict he played a vocal part in promoting. Defense experts worry the former diplomat could bring that same approach to the current administration.
Related: John Bolton: Here's what Trump's new national security adviser thinks about North Korea, Russia and Iran
"I think the message is pretty clear. Trump is throwing in the towel as to whatever extent he was considering diplomacy and is preparing for war," Stephen Miles, director of the Center for International Policy think tank's Win Without War coalition, told Newsweek.
Win Without War, which represents left-leaning foreign policy groups, was founded as the U.S. was preparing to go to war with Iraq in 2002. Nearly two decades later, Miles said he sees Bolton's nomination as part of "a war cabinet" the president is forming against Iran and North Korea.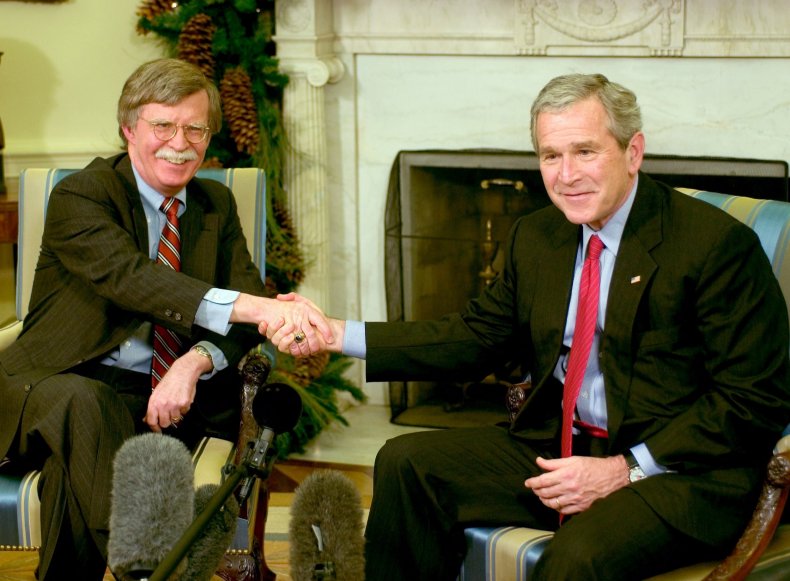 Bolton's appointment represents the second sudden dismissal this month from the upper echelons of Trump's national security inner circle after then-Secretary of State Rex Tillerson learned of his own departure via a presidential tweet confirming speculation that CIA Director Mike Pompeo would replace the top diplomat. Both of these changes occurred after Trump accepted North Korean supreme leader Kim Jong Un's surprise, historic invitation for a face-to-face meeting earlier this month.
The upcoming meeting, announced March 8 by a South Korean presidential delegation that sat down with Kim in Pyongyang, was initially seen as a victory for diplomacy. Trump and Kim fought a very personal war of words through 2017 as the U.S. used maximum pressure to try to get North Korea to abandon the nuclear weapons that its leaders argued were necessary to deter a potential invasion. The new year brought a rare overture of diplomacy from Kim to U.S.-backed South Korea as the longtime rivals began peace talks ahead of last month's 2018 Winter Olympic Games in Pyeongchang. South Korea has assured Trump that Kim was willing to denuclearize in exchange for peace and the upcoming meeting appeared to support this.
Bolton's appointment, however, has introduced a more militant tone. Not one full month ago, Bolton penned a February 28 op-ed for The Wall Street Journal in which he argued "The Legal Case for Striking North Korea First" based on an 1837 British attack on a U.S. ship.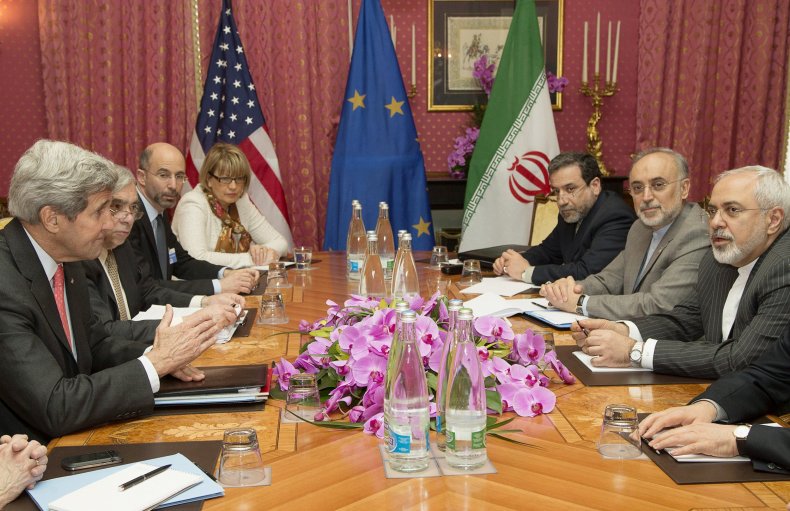 His deliberation on Iran was equally antagonistic. As the administration of President Barack Obama entered the final stages of negotiations for the landmark nuclear deal with Iran and other world powers, Bolton advocated military action in a March 2015 New York Times article titled "To Stop Iran's Bomb, Bomb Iran," in which he recommended a move similar to Israel's pre-emptive strikes on suspected Iraqi and Syrian nuclear sites.
Pompeo and Bolton, described by Miles as "two proponents of violent regime change" have both been consistent opponents of the nuclear deal, which Trump has already decertified and threatened to scrap if it was not renegotiated by mid-May.
When asked if Bolton entering the White House brought the U.S. closer to war with Iran and North Korea, defense expert and retired Army Colonel Daniel L. Davis told Newsweek, "It's hard to make any other case." "President Trump ran on a platform of no more regime change, no more stupid wars and argued that the Iraq War was a mistake. His new selection for national security adviser is curious, then, given that Bolton stands for the polar opposite on all three—overtly advocates for regime change in Tehran, recommends a military solution for Korea and still defends the Iraq War as good," Davis told Newsweek.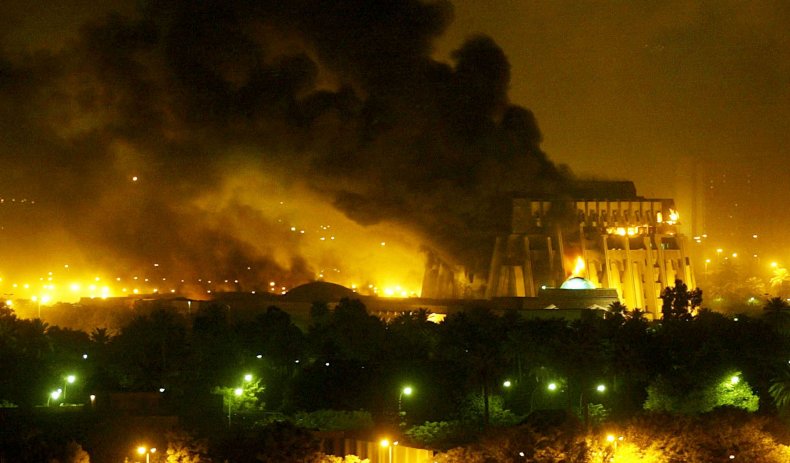 Davis served under McMaster in the Eagle Troop of the 2nd Armored Cavalry Regiment during the 1991 Gulf War against Iraq. He recalled how Bolton advocated for overthrowing Iraqi President Saddam Hussein throughout the late 1990s and early 2000s. And years after allegations of Hussein's continued production of weapons of mass destruction proved to be false and the invasion's chaos gave birth to the spread of Sunni Muslim jihadis such as the Islamic State militant group (ISIS), Bolton continued to regard the war as the right move. Trump, meanwhile, reportedly called the invasion "the single worst decision ever made" as recently as earlier this month.
Davis said he hoped that Trump chose hard-liners Bolton and Pompeo to reinforce potential diplomatic opportunities, not replace them. He noted that the role of the national security adviser was to enforce, not influence, the White House's decision-making,
"I hope that Trump has not changed his mind," Davis told Newsweek. "There's an enormous opportunity to defuse the situation in a way that nobody has to die and no wars need to be fought."