President Donald Trump and North Korean supreme leader Kim Jong Un's upcoming meeting would be a historic first, but experts are concerned as to how the leaders of two nations existing in diplomatic estrangement for over half a century plan to achieve a breakthrough.
As the summit approaches, however, North Korea's requests to the U.S. have become increasingly clear to those keeping a close eye on the situation.
Related: North Korea's Kim Jong Un building monuments to his favorite missiles ahead of meeting with Trump
Kim's declaration that his country had officially completed its nuclear forces in November followed months of unprecedented successes in ballistic missile and nuclear testing. Despite stringent international sanctions, Pyongyang justifies developing these weapons as a deterrent against a potential invasion by the U.S, which has expanded its military presence and doubled down on pressure against Kim's government.
The U.S. has so far refused to talk to North Korea unless denuclearization were on the table. So what would compel Kim to potentially agree to play his strongest card?
North Korea has three incentives for its overture: politics, economics and security, according to Joel Wit, a former State Department official who co-founded the 38 North project at the U.S.-Korea Institute of Johns Hopkins University's School of Advanced International Studies.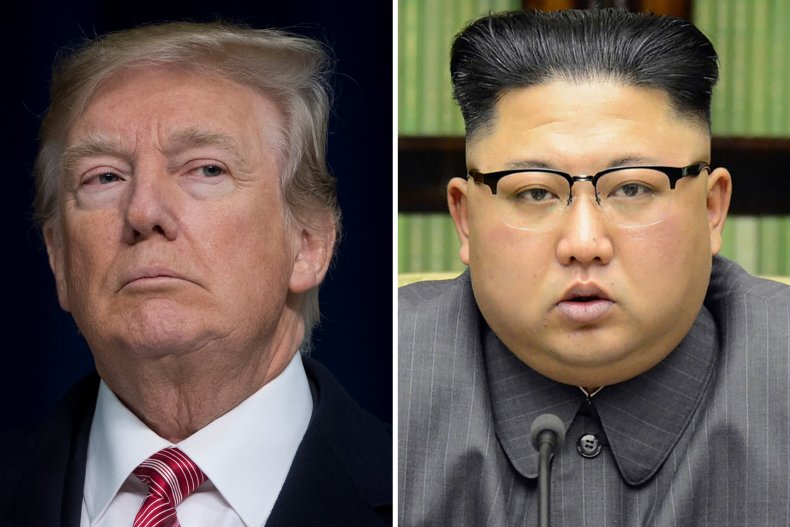 "If you ask a North Korean, Well, what do they want in return in that process? you need to look at political steps, economic steps and security-related steps," Wit said Monday during a press conference at Johns Hopkins University in Washington, D.C.
"So, for example, if you're talking about political steps, you would need to see movement toward normalization of relations between the United States and the North Koreans," he added. "If you're talking about economic steps, that's very obvious. You know, start lifting sanctions. If you're talking about security steps, that's very obvious too. Moving toward a peace treaty."
A peace treaty would be monumental as North Korea has technically been at war with its U.S.-backed neighbor, South Korea, since the two post-World War II satellite states fought a devastating, three-year conflict in the early 1950s. The result was an armistice that created one of the world's most heavily fortified borders, which is rarely crossed by officials on either side, despite both officially supporting an eventual reunification of the Korean Peninsula.
As a year in which the U.S. and North Korea swapped nuclear threats and personal insults passed, Kim reached out to Seoul in a New Year's address, asking for bilateral talks ahead of February's 2018 Winter Olympic Games in Pyeongchang, South Korea. Relations moderately improved and the two longtime foes even participated jointly in some events, but the U.S. remained hesitant to endorse the budding dialogue and has slapped North Korea with more sanctions that restrict it from doing vital business with neighbors China and Russia.
Trump has accused both of these nations of violating the harsh economic measures, something Beijing and Moscow have denied. Still, near-total trade isolation has been a major component of Trump's "maximum pressure" campaign toward North Korea, and he credits it with playing a part in the surprise announcement earlier this month.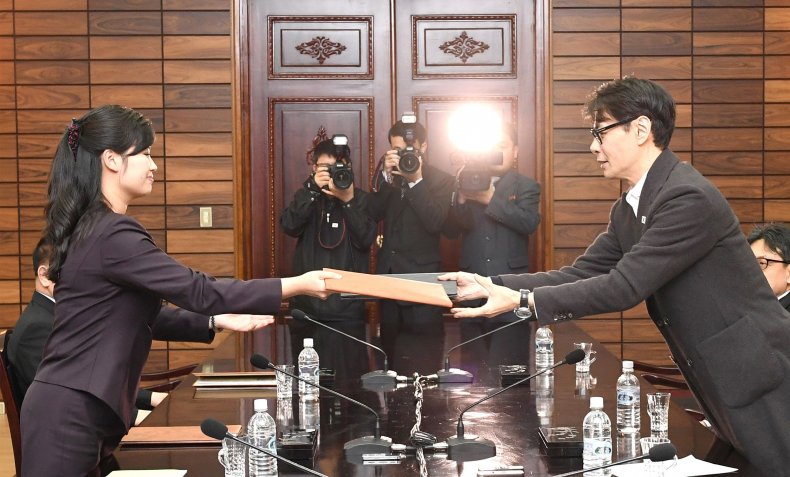 After meeting directly with Kim, a South Korean presidential delegation led by National Security Chief Chung Eui-yong flew to Washington to speak with Chung's U.S. counterpart and deliver shocking news at a press conference March 8 in front of the White House. Kim had invited Trump to a face-to-face meeting, the first of its kind between a sitting U.S. president and North Korean leader.
Trump not only agreed, Chung said the Republican leader wanted to do it by May.
Suzanne DiMaggio, director of the U.S.-Iran Initiative and senior fellow at the Washington-based think tank New America, said at the conference that the stakes of the summit were extremely high because they rested in the hands of two leaders who were still trying to prove themselves as statesmen. She said both sides would have to work hard to ensure that the meeting did not risk "becoming more of a spectacle than an actual substance."
"And, more seriously, I guess one of my concerns is that what would happen if the summit isn't a success. What if it's a failure? I think that would likely damage the prospects for future diplomacy, possibly in an irreversible way, and it could make unviable—what I would call unviable—military options suddenly appear unavoidable. So I think that's the worst case scenario, and we really need to work to avoid that," she added.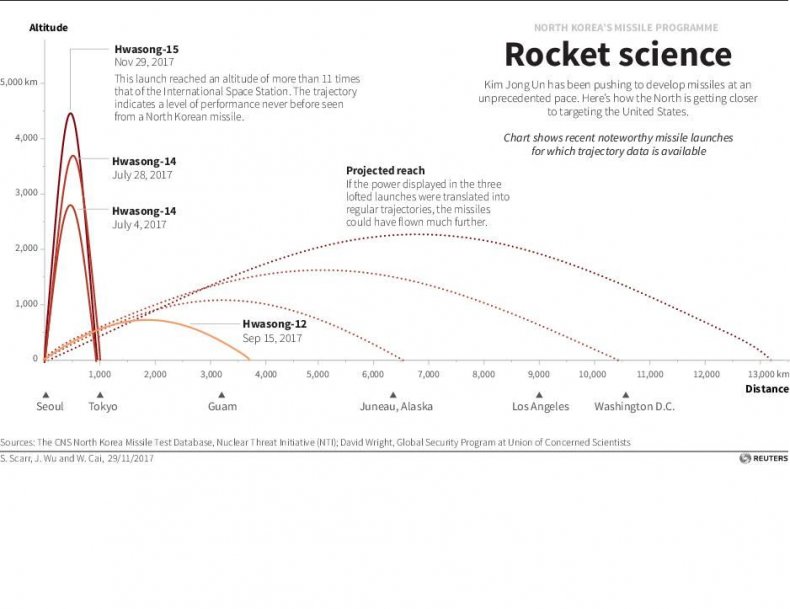 The death toll of a hypothetical conflict has been placed as high as 1 million, even if it did not go nuclear. If it did, diplomats have estimated millions of casualties. Such a war would be unlike any that the U.S. military has ever fought before and present a serious challenge to invading forces despite the Pentagon's clear military advantage.
"Despite all these concerns, I must give President Trump credit in taking a bold step toward diplomacy. I think it's a welcome turn of events, given the daily cycle of escalation and hot rhetoric we have been witnessing between Washington and Pyongyang over the past months, including a lot of talk about war, military options," DiMaggio said.
"So, if the summit comes to fruition, I think it could result in a historic breakthrough," she added. "And my own point of view is we must, now, do everything we can to ensure it's a success."