U.S. War With North Korea Could Be Deadliest Conflict In History, Germany Warns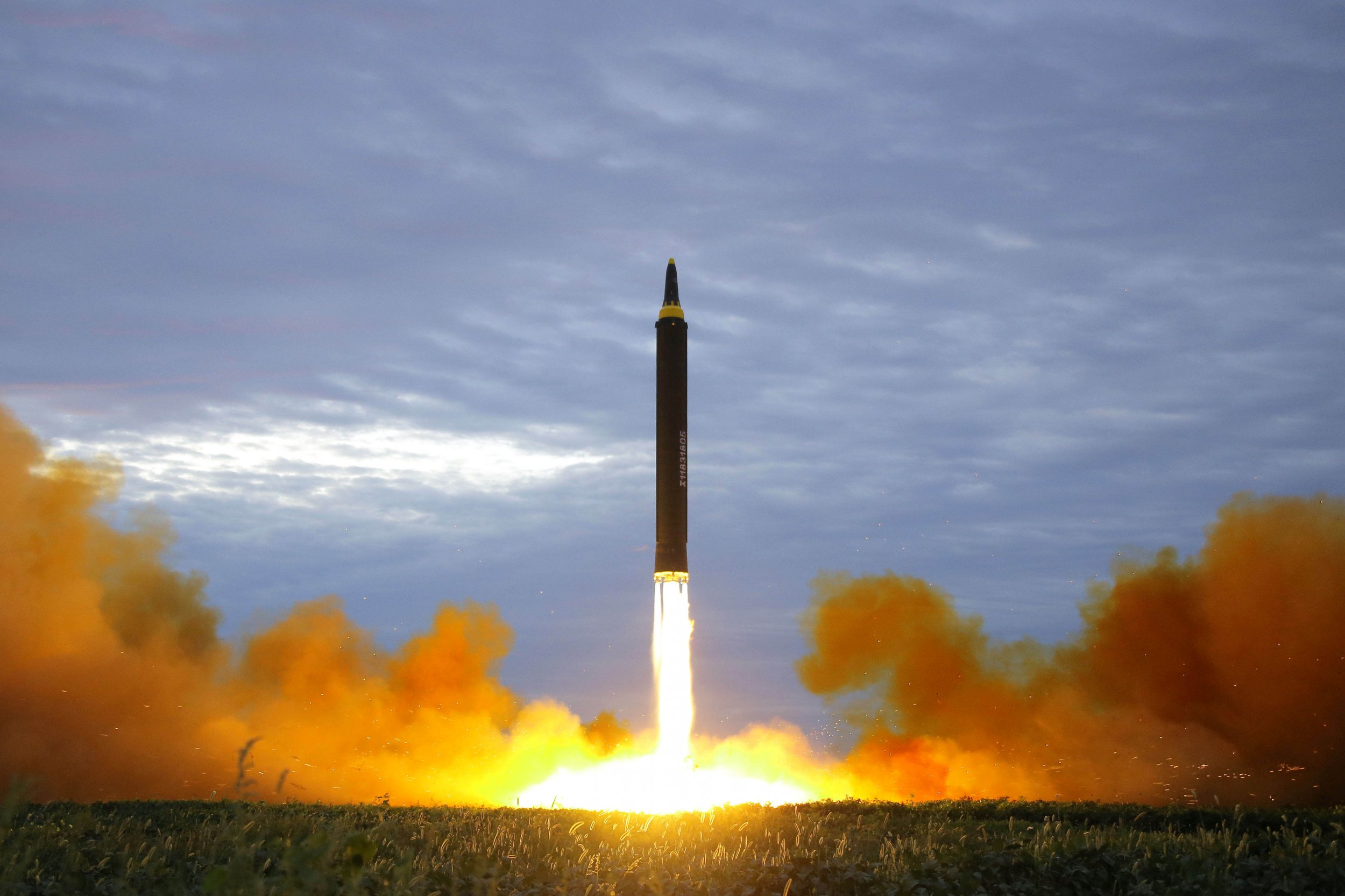 Germany's foreign minister has warned that a military showdown between the U.S. and North Korea could result in more casualties than World War II, the deadliest conflict mankind has ever seen.
Foreign Minister Sigmar Gabriel called for a peaceful solution to mounting tensions between the U.S. and North Korea, which continues to develop nuclear and ballistic weapons in defiance of U.N. sanctions. President Donald Trump has threatened to disarm North Korea by military force and has responded to two intercontinental ballistic missile (ICBM) tests, and another provocative missile test that flew over Japan, by rejecting talks with his North Korean rival, Kim Jong Un. The high-stakes standoff has raised international concerns that a miscalculation on either side could result in unprecedented devastation.
Related: A North Korea attack would take out Los Angeles, Chicago or New York, and be the deadliest in U.S. history
"A war on the Korean Peninsula will be devastating. In the worst-case scenario, it could result in more victims than World War II," Gabriel told local newspaper Aachener Zeitung in comments translated by the state-run news agency Tass.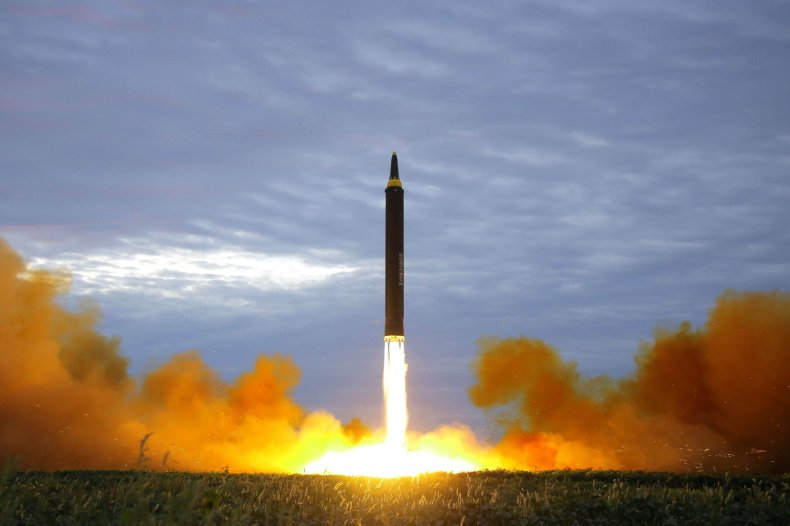 Gabriel emphasized that economic sanctions were the ideal solution for pressuring Kim into abandoning his policy of "holding his finger on the red button." After last month's two ICBM tests, some analysts believe North Korea has the ability to strike major U.S. cities, as well as a number of other population centers around the world. North Korea insists its nuclear weapons are necessary to protect it from invasion, and it has traditionally threatened attacks in retaliation for perceived attempts to undermine Kim's government.
Trump and his administration have repeatedly warned that a military option is on the table to end North Korea's weapons program, and the president tweeted Wednesday that "talking is not the answer" to ending the crisis. Defense Secretary James Mattis appeared to disagree with this, saying later that day that there were always diplomatic solutions. In an unannounced press meeting Thursday, however, Mattis clarified that he supported Trump's stance on not talking and that he was referring other channels of diplomacy.
"There was no contradiction. I agree with the president; we should not be talking," Mattis told reporters, according to Defense One Executive Editor Kevin Baron.
In the latest display of military force, the U.S. flew B-1B nuclear strategic bombers and F-35B stealth fighters over the Korean Peninsula. The U.S.'s growing military presence in the Asia-Pacific region has been a leading point of concern for North Korea, as well as for China and Russia. In an article published Thursday, North Korea's official Korean Central News Agency condemned the U.S.'s response to its missile test Monday.
"The wild military acts of the enemies are nothing but the rash act of those taken aback by the intermediate-to-long-range strategic ballistic rocket launching drill conducted by the army of the DPRK as the first military operation in the Pacific," the article read, using the country's official diplomatic title (the Democratic People's Republic of Korea).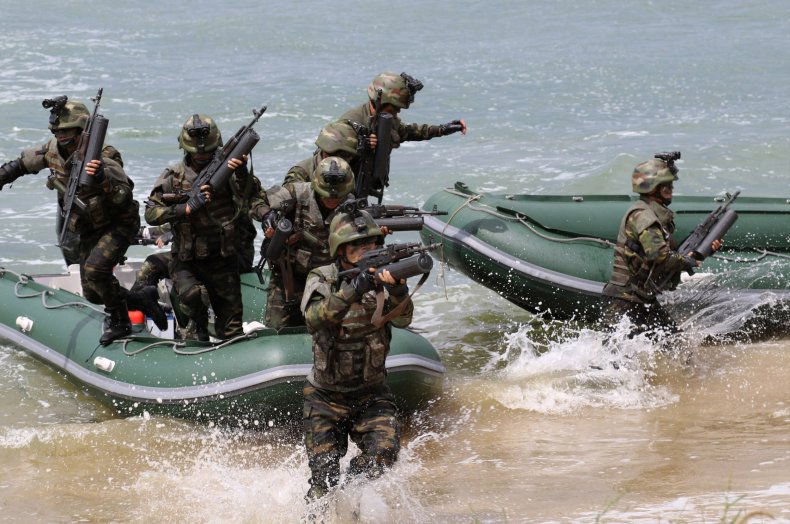 More than 60 million people were believed to have been killed during World War II, or nearly 3 percent of the world's population at the time. The conflict officially ended weeks after the U.S. conducted the first tactical atomic bombings, striking the Japanese cities of Hiroshima and Nagasaki and killing at least 250,000 people.
North Korea is believed to possess up to 60 nuclear warheads as well as one of the world's largest standing armies, though its conventional warfighting capabilities likely pale in comparison to most modern militaries. Still, experts have placed the casualties of a U.S.-North Korea conflict at a minimum of 1 million without the use of nuclear arms or the involvement of other countries, such as China.