North Korea Wants to Reunite With South, But Only If U.S. Stays Out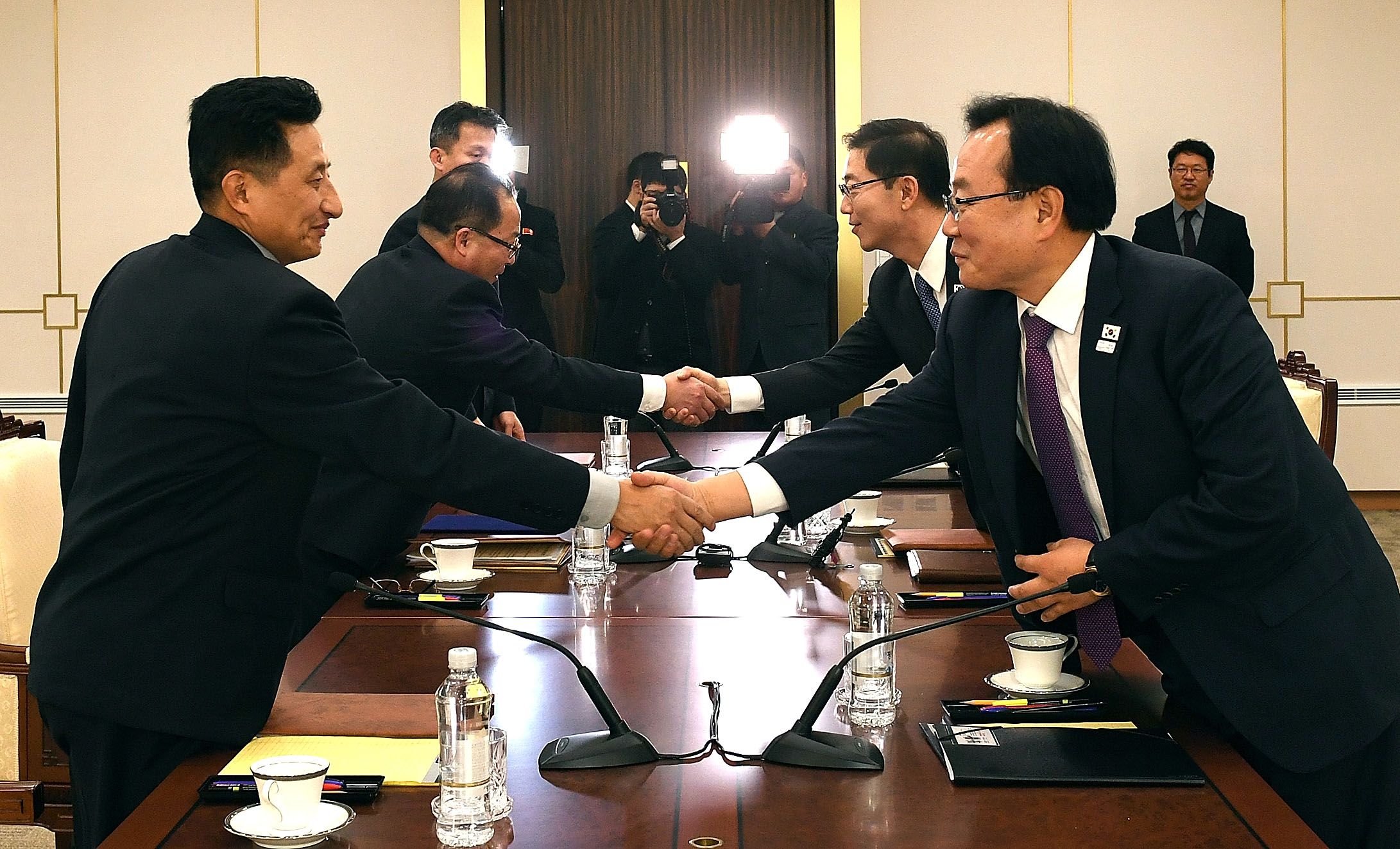 North Korea has reaffirmed its commitment to ultimately reunite with South Korea, but not before rejecting any involvement by the U.S. and any other foreign powers on their shared East Asian peninsula.
The phrase "By Our Nation Itself" has frequently appeared in North Korea's official media, attributing it to various bodies of government or its supporters. It was first conceived during a 2000 joint declaration in which the leaders of the two rival states "agreed to solve the question of the country's reunification independently by the concerted efforts of the Korean nation responsible for it," as quoted by state-run website Uriminzokkiri, which was named after the phrase. Most recently, it popped up in an article published Wednesday by the official Korean Central News Agency, which included it in the context of current negotiations between the two Koreas.
Related: Visit These Countries and You Will Probably Die, Says U.S. government
In remarks attributed to pro-North Korea site Jaju Sibo, described by The Diplomat as the successor to an online outlet shut down by South Korea's strict anti-communist laws, an individual titled the honorary chairman of the Association for Supporting Prisoners of Conscience of the Family Movement for Realizing Democracy in South Korea "urged the authorities to adhere to the principle of By Our Nation Itself in mending the north-south relations."
He also said "the authorities should abolish institutional and legal barriers such as repeal of the 'Security Law,'" or National Security Act, which forbade South Koreans from expressing support for North Korea or communism in general.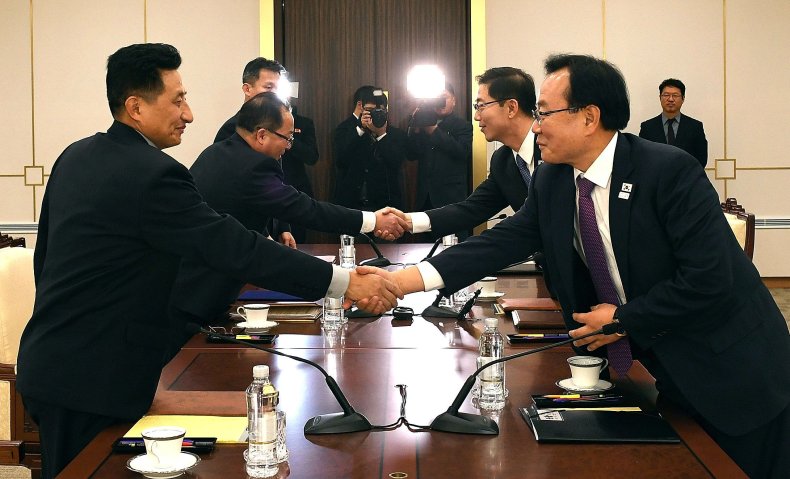 "By Our Nation Itself" also appeared in North Korean supreme leader Kim Jong Un's New Year's speech that prompted the current talks between the foes, who technically remain at war after their post-World War II satellite states fought for three years on opposite sides of the Cold War in the early 1950s. Kim said he wanted to reopen a dialogue with South Korea "over the issue of improving inter-Korean relations by our nation itself" in order to "defuse the current military tensions," as quoted by The Nation. South Korean President Moon Jae-in immediately accepted.
The gesture came at a time of heightened anxieties at the longtime flashpoint. Throughout 2017, North Korea managed to launch its first intercontinental ballistic missiles (ICBMs), test a hydrogen bomb and declare itself a nuclear weapons state. A hardline U.S. administration led by President Donald Trump responded with heavier sanctions and increased military drills near the Korean Peninsula.
Even after Trump attempted to get a parting shot in his war of words with Kim by bragging about his "much bigger and more powerful" nuclear button at the turn of 2018, the two Koreas remained committed to the talks, which have primarily revolved around joint participation in next month's Winter Olympics in Pyeongchang, South Korea.
The U.S. has agreed to suspend military drills for the length of the games, raising hopes that Washington would at least informally endorse the talks. While the Trump administration has offered conflicting statements as to whether it was open to talks with North Korea, the White House has indicated that Pyongyang must first demonstrate a willingness to abandon nuclear weapons, something not yet on the table in the South Korean truce village of Panmunjom.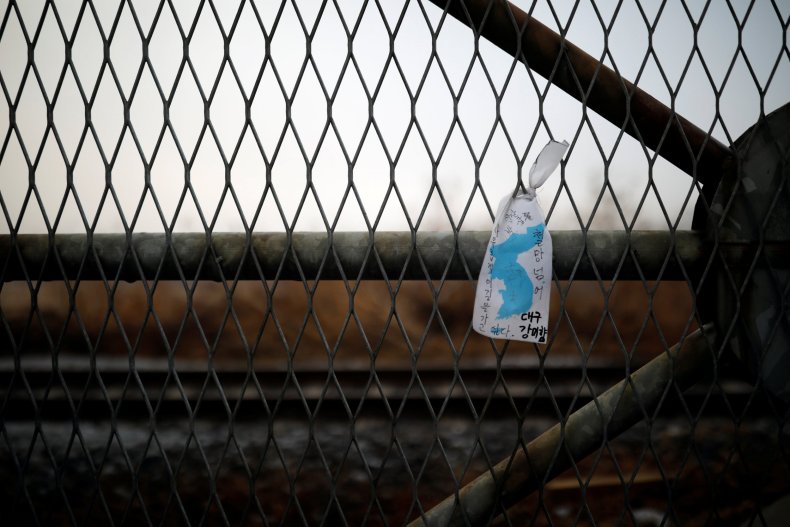 When asked at a Vancouver summit of U.N. Command Sending States—which supported South Korea during its mid-20th century conflict with North Korea—about whether he thought the U.S. would go to war with North Korea, Secretary of State Rex Tillerson said Tuesday that "we all need to be very sober and clear-eyed about the current situation" because North Korea would "trigger" military action by not capitulating to U.S. "maximum pressure" demands, according to CBS News.
The U.S. has yet to formally enter the talks and the two Koreas have made significant progress in a relatively short amount of time. North Korea has agreed to send hundreds of athletes, cheerleaders, officials and other individuals to the upcoming games and the two nations were set to march together under the Korean Unification Flag for the first time in a decade.
Some analysts, such as Russian and Chinese affairs expert Charles Frattini III, have linked North Korea's recent willingness to negotiate with a desire to portray the U.S. as the primary obstacle standing between the two nations.