Visit These Countries and You Will Probably Die, Says U.S. Government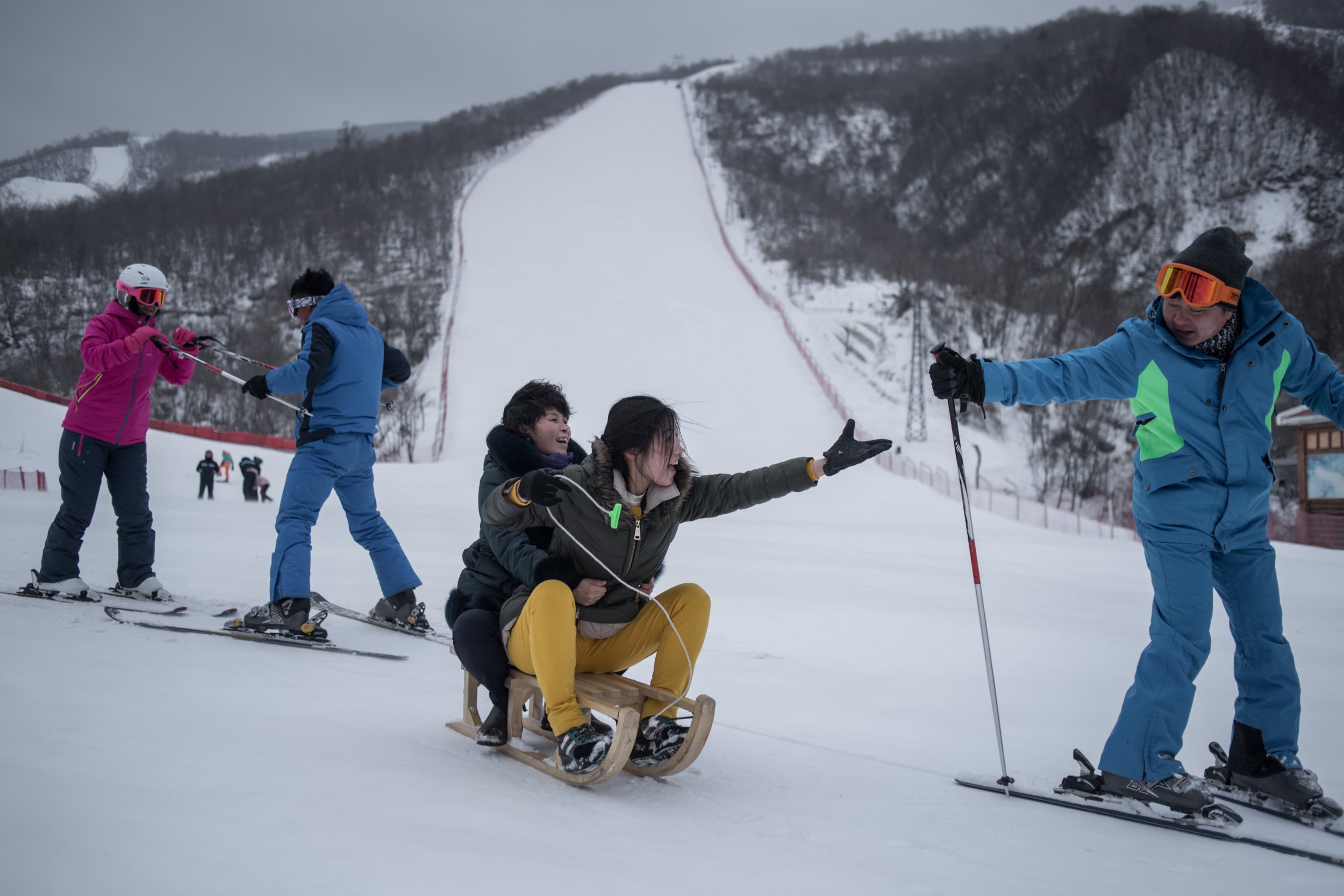 An American passport is one of the most powerful in the world, offering visa-free admission to up to 158 countries. Although this may be fewer than many European states, it is still more than most of the rest of the world.
But the State Department has warned U.S. citizens that they should be careful when exercising their diplomatic dispensation, urging them to consider crime, disease and terrorism when deciding where to go.
Related: 'Visit shithole Zambia': Trump's comments inspire tourism ad
A great deal of this advice relates to American foreign policy decisions. Since last year, Americans have been banned from traveling to North Korea, and now President Donald Trump has succeeded in upsetting parts of the Caribbean and Africa in its entirety after supposedly branding them "shithole" countries.
Here are the 11 nations to which the State Department warned: "Do not travel."
1. Afghanistan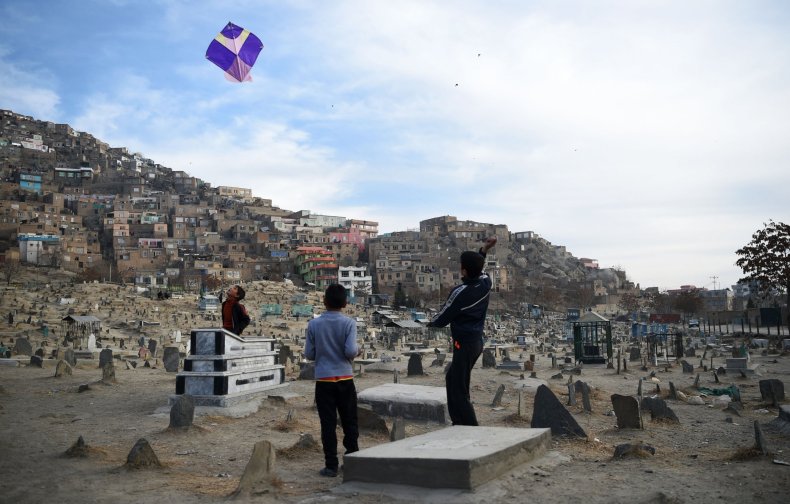 Weeks after the 9/11 attacks in September 2001, the U.S. invaded Afghanistan and overthrew the Islamist Taliban government, which refused to give up Al-Qaeda leader Osama bin Laden. After 16 years and nearly 2,300 U.S. military casualties, however, the U.S. struggled to help local Afghan forces stabilize the south-central Asian state, which now faced a resurgent Taliban and forces affiliated with the Islamic State militant group (ISIS).
Trump announced last August his new strategy for a war that he claimed both of his predecessors mishandled, declaring a focus on "killing terrorists," not "nation-building." In November, the U.S. military completed a surge of troops after most forces withdrew under former President Barack Obama. In its most recent update, posted last week, the State Department warned of "high levels of kidnappings, hostage taking, suicide bombings, widespread military combat operations, landmines, terrorist and insurgent attacks."
2. Central African Republic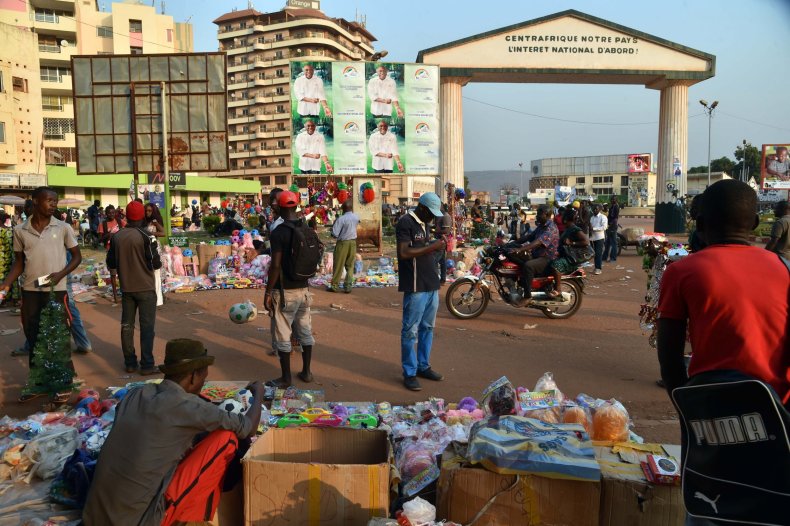 Often branded "the world's most forgotten crisis," the sectarian violence in the Central African Republic recently spiked and threatened to spark what would be its third civil war since the turn of the century. Violence between Christian and Muslim militias battling in the aftermath of a mostly Muslim rebel takeover in March 2013 have left the country essentially segregated along religious lines. Lingering unrest as multiple armed factions compete for territory and resources has left much of the Central African Republic, save for the capital, outside of government control.
While a U.N. peacekeeping force has been credited with helping stave off a full-on war, it has also been widely accused of perpetrating its own human rights abuses against locals, including children. The State Department warned visitors that "large areas of the country are controlled by armed groups who regularly kidnap, injure, and/or kill civilians."
3. Iran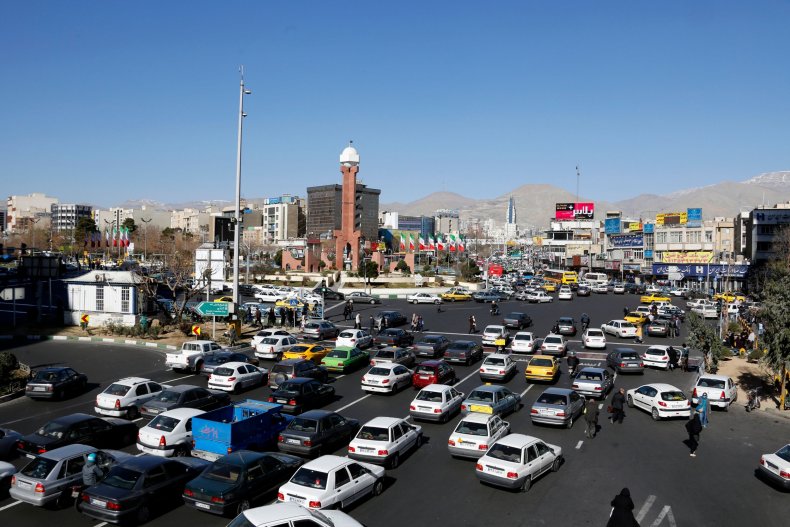 The U.S. once considered Iran a staunch Middle Eastern ally, and the CIA helped its absolute monarch, Shah Mohammad Reza Pahlavi, maintain power by staging a coup against his democratically elected political rival, Prime Minister Mohammad Mossadegh, in 1953. Local rage over this incident, as well as other U.S. activity in the region, manifested itself when Pahlavi was overthrown and a revolutionary Shiite Muslim government came to power in 1979, resulting in a 444-day hostage crisis at the U.S. Embassy.
Since then, Iran and the U.S. have backed opposing political and military movements, some of which have occasionally allied against common foes, such as ISIS. Accusations of Iran's funding for terrorism and ballistic missile development, however, have contributed to conservative calls for Trump to heavily modify or scrap a historic nuclear deal signed in 2015 by the U.S., Iran and five other major powers.
Trump said Friday he would renew the agreement for the "last time," fueling Iranian outrage over what the increasingly influential and powerful state saw as a violation of the deal in which Tehran agreed to cut nuclear production in exchange for billions of dollars in sanctions relief.
"Iranian authorities continue to unjustly detain and imprison U.S. citizens, including students, journalists, business travelers, and academics, on charges including espionage and posing a threat to national security," the State Department wrote in its advisory. "U.S.-Iranian dual nationals are particularly susceptible to arrest for these charges."
4. Iraq
A year and a half after invading Afghanistan, the U.S. took on its second major 21st-century intervention by invading Iraq. Unlike the 1990-1991 Operation Desert Storm, the U.S. did not seek to simply defeat Iraqi President Saddam Hussein's forces, but oust him from power and install a friendly, mostly Shiite Muslim government. Criticism for the adventure arose, however, as Hussein's alleged weapons of mass destruction never manifested, and the country's disaffected Sunni Muslims and ostracized former Baath officials helped inspire a deadly insurgency against U.S. occupation.
The group that once called itself Al-Qaeda in Iraq later evolved into ISIS and spread into neighboring Syria, taking nearly half of both countries at its height in 2014. The jihadis have since been mostly defeated by the Iraqi army, Kurdish forces, a U.S.-led coalition and majority-Shiite Muslim militias backed by Iran, but major attacks continue to target security forces and civilians alike. Unrest between nationalist Kurds and pro-government factions also persisted.
In addition to the "high risk for violence and kidnapping" at the hands of both jihadi and Shiite Muslim groups, the State Department warned, "U.S. citizens should not travel through Iraq to Syria to engage in armed conflict."
5. Libya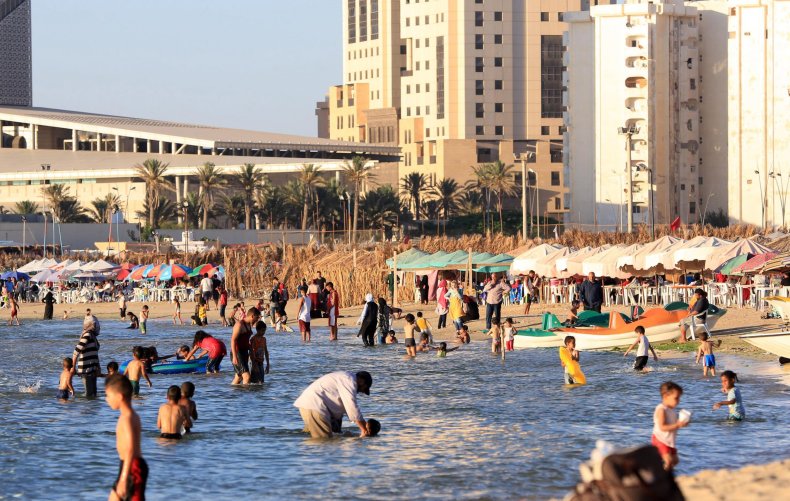 From one of the highest standards of living in Africa to a state of violent lawlessness that allowed a slave trade to prosper, Libya's decline began amid 2011 protests that targeted the authoritarian government of longtime leader Muammar el-Qaddafi. Western military alliance NATO, especially France and the U.S., backed the uprising that ultimately toppled and killed Qaddafi, but various insurgent groups, including jihadis, began vying for control of the North African state and undermining attempts to form a unity government. Obama once called his intervention in Libya, his "worst mistake."
Nevertheless, the U.S. has continued to target ISIS and Al-Qaeda training camps in Libya as the United Nations attempted to broker an agreement between the U.N-backed Government of National Accord and the Tobruk-based House of Representatives, which was backed by military leader General Haftar Khalifa. Other, smaller groups also continued to clash as recently as Monday, when gun battles between two opposing militias closed the main airport in Tripoli, Reuters reported.
The State Department cautioned would-be travelers of high levels of crime, including "threat of kidnapping for ransom," and "violent extremist activity," such as sudden clashes and "terrorist attacks."
6. Mali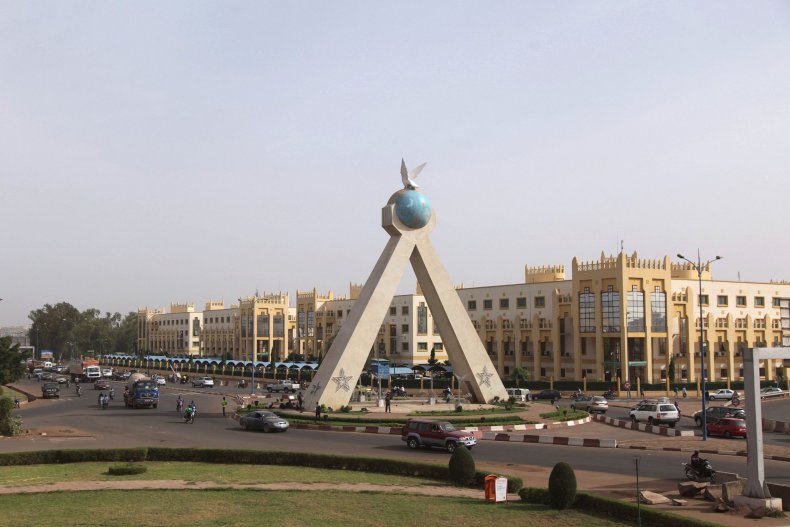 Mali was once part of three major West African empires and was considered a leading force in science, literature and art. Musa I of Mali, who ruled in the early 14th century, has been considered by some to be the wealthiest man to have ever lived, and his hajj to Mecca in Saudi Arabia single-handedly transformed the economies of the countries he passed through. As the political map of West Africa changed in the following centuries, however, famine and colonialism hindered the country and, since becoming independent from France in 1960, it has struggled with internal unrest and insurgencies led by nationalist Tuaregs and jihadi groups.
In October, four U.S. Green Berets and five of their Nigerien allies were killed during an ambush near Western Mali. It was not until Saturday that ISIS affiliate and former Al-Qaeda commander Adnan Abu Walid al-Sahraoui took responsibility for the attack, the details of which have remained largely unclear in the months since it occurred, The New York Times reported.
The State Department especially warned travelers to avoid northern and central Mali, where "violent crime, such as kidnapping and armed robbery, is common" and said that attacks "terrorist and armed groups" could occur at random or even target Westerners.
7. North Korea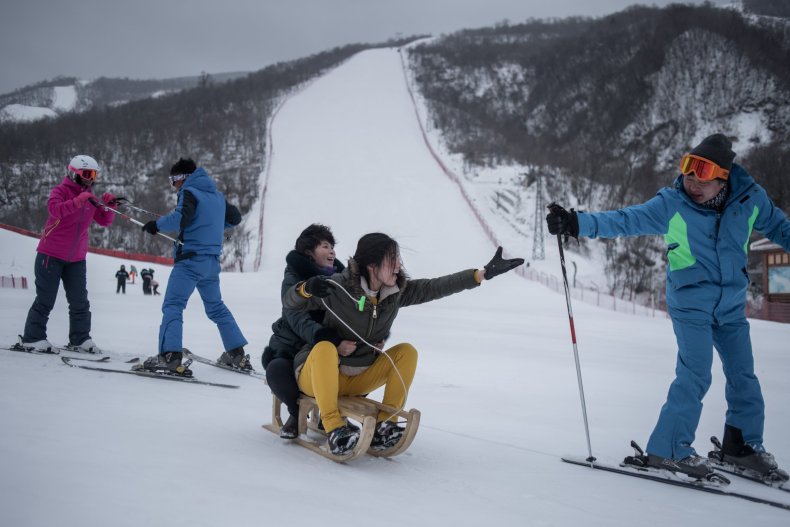 North Korea was formed from the Soviet-occupied half of the Korean Peninsula that was split by the Cold War powers in the aftermath of World War II. The U.S. and U.N. backed South Korea in a three-year war against the North Korean and Chinese armies, resulting in an armistice that continued to leave the Korean Peninsula divided in half, but not before millions were killed. Allegations of U.S. war crimes have fueled decades of anti-West rhetoric in North Korea's tightly controlled media machine, which regularly insulted and threatened the U.S.
While North Korea outperformed its southern rival in the 1960s, the situation was reversed in the 1980s, and North Korea fell into deep decline as its Soviet sponsor collapsed and a massive famine struck the country. North Korea and its ruling Kim family still managed to develop ballistic missiles, which most recently displayed an ability to potentially hit anywhere in the U.S. last year, and test six nuclear bombs, including a powerful hydrogen bomb last September.
A number of U.S. citizens traveling to North Korea over the years have been detained, usually on political charges. Otto Warmbier, a university student who traveled to North Korea in January 2016, was arrested after apparently stealing a sign bearing a slogan of the country's ruling Juche ideology. He was sentenced to 15 years of hard labor but later released back to the U.S. in June 2017 suffering from severe neurological injuries. He died days later.
Trump has banned U.S. citizens from traveling to North Korea unless they first receive special permission from the State Department, which warned of "the serious risk of arrest and long-term detention of U.S. nationals." To emphasize this point, it further recommended dedicated visitors to "draft a will and designate appropriate insurance beneficiaries and/or power of attorney" and "Discuss a plan with loved ones regarding care/custody of children, pets, property, belongings, non-liquid assets (collections, artwork, etc.), funeral wishes, etc."
8. Somalia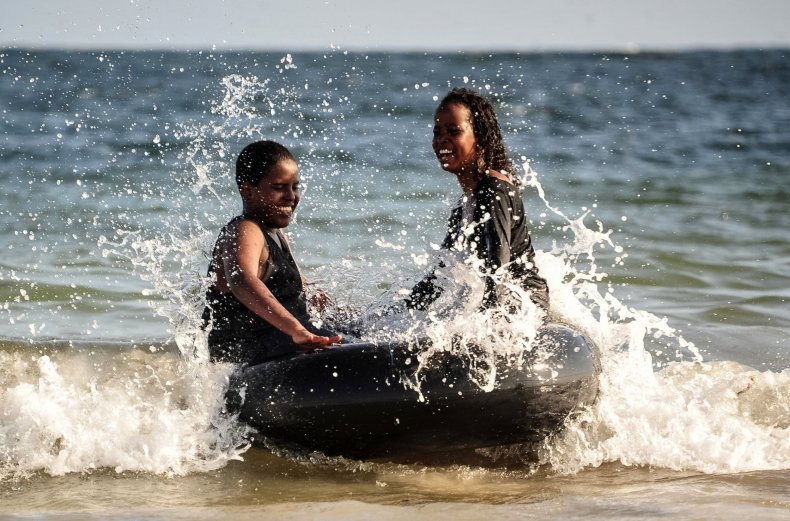 Once a commercial powerhouse known for its strategic access to trade routes through the Arabian Peninsula, Persia, India and beyond, the country has witnessed near-nonstop tumult since the overthrow of post-colonial revolutionary strongman Mohamed Siad Barre in 1991. The victorious rebel coalition continued to fracture, creating more radical groups such as Al-Shabab, which ultimately became a partner of Al-Qaeda, and, later on, ISIS.
As violence worsened in the 1990s, however, the U.S. stepped in as part of a U.N. command tasked with quelling bloodshed in the Horn of Africa country and defeating self-proclaimed president Mohamed Farrah Aidid. In an apparent attempt to strike what was believed to be the insurgent leader's safe house, the U.S. killed scores of civilians in an aerial assault in July 1993. Later that year, militants infamously downed two Black Hawk helicopters and killed 19 U.S. soldiers, as well as Malaysian and Pakistani soldiers.
The U.S. withdrew its forces, but quietly returned via drone warfare under Obama in 2016. Expanding on this, Trump later doubled the number of U.S. troops and airstrikes targeting Somali militants. The State Department said travelers' top concerns were "crime, terrorism, and piracy."
9. South Sudan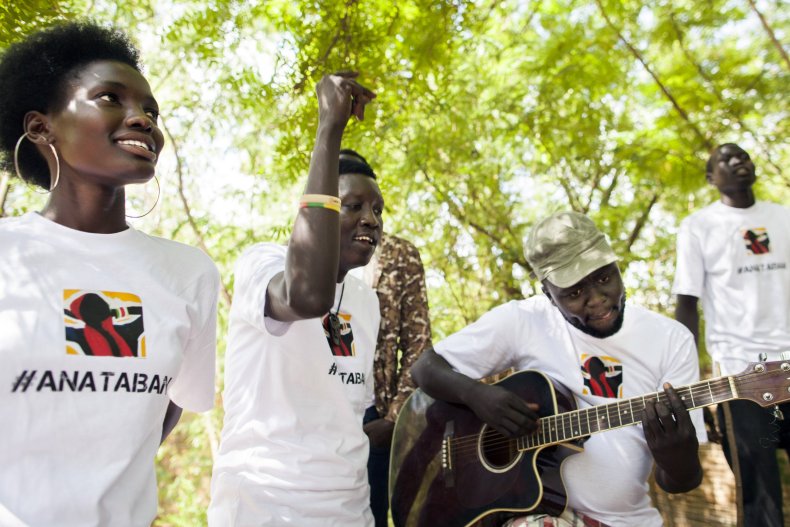 When Somalia was removed from the top of the "fragile states" list in 2014, it was replaced by the world's newest U.N-recognized country—South Sudan. The breakaway state split from Sudan after being devastated by two successive civil wars and declared independence in a July 2011 referendum. The ruling South Sudan Liberation Movement split in two amid political and inter-ethnic tensions in 2013 and the subsequent fighting among the halves and other groups has killed hundreds of thousands and displaced millions. A deadly famine has also struck part of the country.
The State Department has warned of "carjackings, shootings, ambushes, assaults, robberies, and kidnappings." It also warned that "the population has ready access to weapons," even though the number of firearms in civilian hands was vastly dwarfed by the U.S., according to the University of Sydney's Gun Policy project.
10. Syria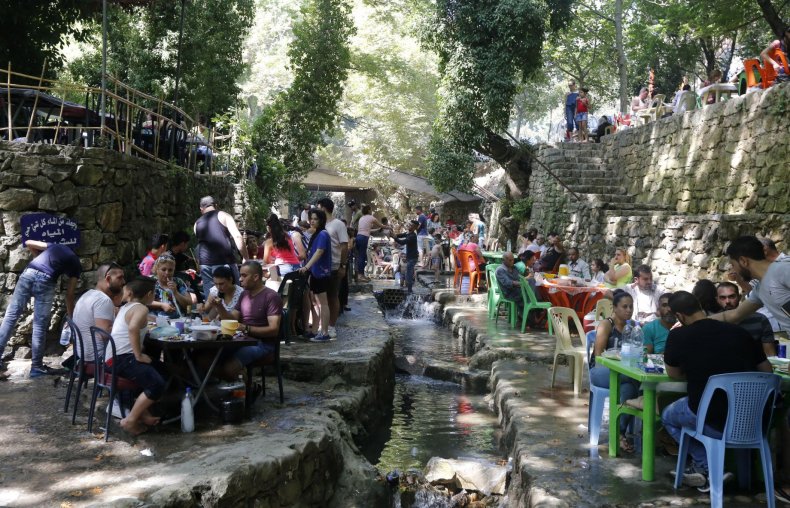 The 2011 regional wave of protests that threatened Qaddafi in Libya also rocked the government of Syrian President Bashar al-Assad. As in Libya, clashes between security forces and demonstrators devolved into a civil war in which the West backed various insurgent groups. Unlike Qaddafi and other Arab leaders deposed in Egypt, Tunisia and Yemen, Assad withstood the unrest and, with Iranian and Russian support, has managed to retake most of the country once lost to rebels and jihadis, including Al-Qaeda and ISIS.
As Assad reasserted authority and international powers sought a viable peace agreement, he has called on the U.S. and Turkey to withdraw their forces, considered "illegal invaders." Russia and Iran have also been deeply critical of U.S. presence, which the Pentagon has indicated would remain in the Mediterranean Middle Eastern country for some time.
While calm has returned to much of the country under either Syrian government or U.S.-backed Kurdish control, the State Department warned, "No part of Syria is safe from violence. Kidnappings, the use of chemical warfare, shelling, and aerial bombardment have significantly raised the risk of death or serious injury."
11. Yemen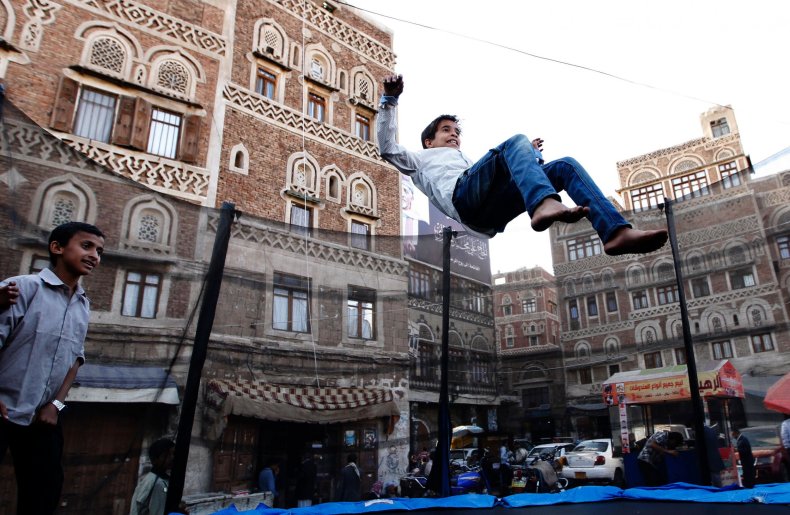 The Arab World's poorest country also saw a widespread demonstrations against economic conditions and political corruption in 2011, leading to the ousting of longtime Yemeni President Ali Abdullah Saleh the following year. His replacement, Abd-Rabbu Mansour Hadi, headed the country for nearly three years but faced growing unpopularity from the public and opposing insurgencies by Al-Qaeda and the Houthi movement, a rebel group representing Yemen's Zaidi Shiite Muslim minority that once ruled the country. The U.S. has targeted jihadi forces in drone strikes and raids.
Shortly after the Houthis took over Sanaa, they forced Hadi to flee south to Aden in early 2015, but their new administration has not been internationally recognized. Top U.S. ally Saudi Arabia amassed a coalition to bomb the Houthis, which the neighboring Sunni Muslim kingdom accused of being an Iranian proxy force. Fighting between Houthis and the pro-Hadi loyalist coalition, Saudi airstrikes and jihadi attacks have accumulated a heavy death toll and so devastated Yemen's infrastructure that it has undergone the world's worst cholera outbreak. Millions have also suffered starvation and malnutrition.
Because of the dire humanitarian situation and ongoing war, the State Department said "terrorism, civil unrest, health, and armed conflict" threatened the lives of U.S. citizens wanting to travel there.