Trump's Yemen Raid That Killed Nine Children: What Went Wrong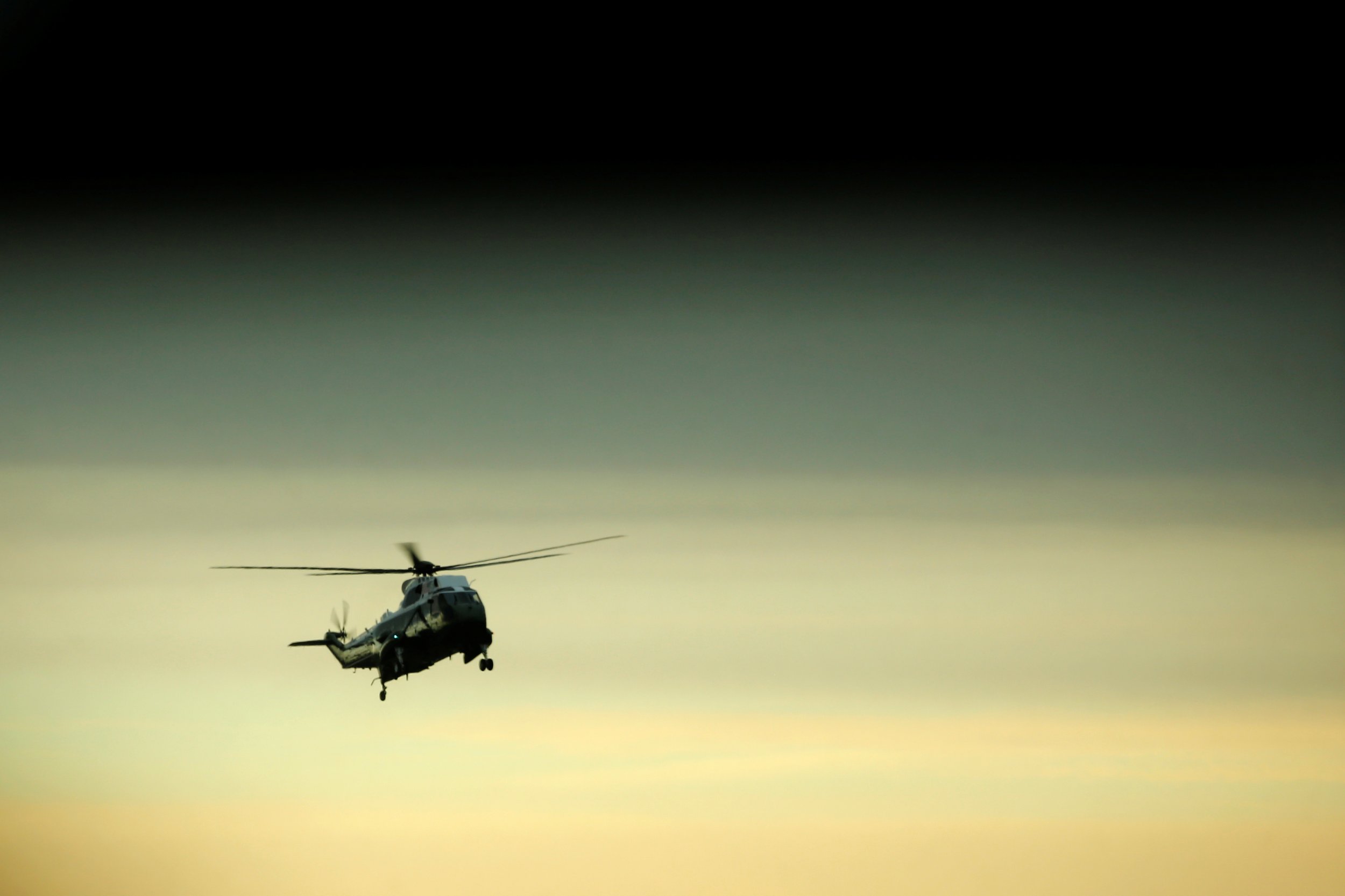 A new investigation into the special forces raid targeting Al-Qaeda militants in Yemen has found the the operation went "dreadfully wrong," killing nine children under the age of 13, with the youngest victim a three-month-old baby.
In the first military operation authorized under President Trump, U.S. commandos launched a raid on an Al-Qaeda in the Arabian Peninsula stronghold (AQAP) in the al-Bayda province, leaving at least 25 civilians dead, as well as a U.S. soldier.
But new evidence from the Bureau of Investigative Journalism (BIJ) reveals the extent of the mission's collateral damage. As U.S. forces embarked on the raid after weeks of preparation, targeting what they believed was an Al-Qaeda compound, their cover was blown. An armed battle began in the dark of night. AQAP militants fired from rooftops, leading the U.S. to call in an airstrike on a building that likely caused civilian casualties, U.S. military officials told CNN.
The U.S.'s $75 million Osprey aircraft was destroyed as they sought top AQAP militants; their ultimate target was reportedly AQAP chief Qasim al Raymi.
The report is in stark contrast to the Trump administration's claim that the raid was "absolutely a success."
Trump, who ordered the mission over dinner with key aides including son-in-law Jared Kushner, took to Twitter on Thursday to defend the raid, calling it a "winning mission." He responded to criticism from Senator John McCain, who said "When you lose a $75 million airplane and, more importantly, an American life is lost and wounded I don't believe you can call it a success." Trump claimed McCain's criticism "only emboldens the enemy."
Working with a journalist on the ground who visited the site of the raid five days later, the BIJ has collected the names and ages of all civilians killed, as well as photos of homes wrecked by helicopter gunship fire.
Read more: Al-Qaeda Will Benefit From Trump Strikes on Yemen
The report states that AQAP, known as Al-Qaeda's most dangerous wing, reported losses of 14 militants in the firefight. Villagers said that 25 civilians killed were not members of AQAP. Beside the nine children killed, U.S. forces killed eight women, including one who was pregnant, they said.
Villagers reported the victims as three-month-old Asma Fahad Ali al Ameri; Aisha Mohammed Abdallah al Ameri, 4; Halima Hussein al Aifa al Emeri, Hussein Mohammed Abdallah Mabkhout al Ameri, both 5; Mursil Abedraboh Masad al Ameri, 6; Khajija Abdallah Mabkhout al Ameri, 7; Nawar Anwar al Awlaqi, 8; Ahmed Abdelilah Ahmed al Dahab, 11; Nasser Abdallah Ahmed al Dahab, 12.
"It is true they were targeting al Qaeda but why did they have to kill children and women and elderly people?" said Zabnallah Saif al Ameri, who lost nine members of his extended family. "If such slaughter happened in their country, there would be a lot of shouting about human rights. When our children are killed, they are quiet."
Another villager, Mohsina Mabkhout al Ameri, who lost her brother, nephew and three of her nephew's children, told BIJ: "They killed men, children and women and destroyed houses. We are normal people and have nothing to do with al-Qaeda or [Yemeni rebel movement] the Houthis or anyone. The men came from America, got off the planes and the planes bombed us."
The raid caused an outcry in Yemen, with officials describing it as a "failure." The Yemeni government denied reports that it had banned U.S. ground operations in the country but rights groups have said that the raid will have a long-lasting impact in the country, inspiring greater recruitment for Al-Qaeda and further anti-Western sentiment.
Crucially, the AQAP leader who was apparently the central target of the raid, remains elusive. But he has issued a mocking response to Trump's first major foreign policy decision in an 11-minute audio message: "The new fool of the White House received a painful slap across his face."