Iran Denies China Deal Talks Suspended Until the U.S. Has a New President
Iran has rejected media reports that talks with China over a major economic and security partnership are currently tied to the results of the U.S. election.
Foreign Ministry spokesperson Saied Khatibzadeh reportedly denied that the discussions were suspended until the outcome of the November 3 presidential race.
It comes as the countries move to finalize the so-called 25-year deal, which aims to facilitate cooperation in areas like energy, investment and security. This agreement has been widely viewed as a response to crippling U.S. sanctions on Iran.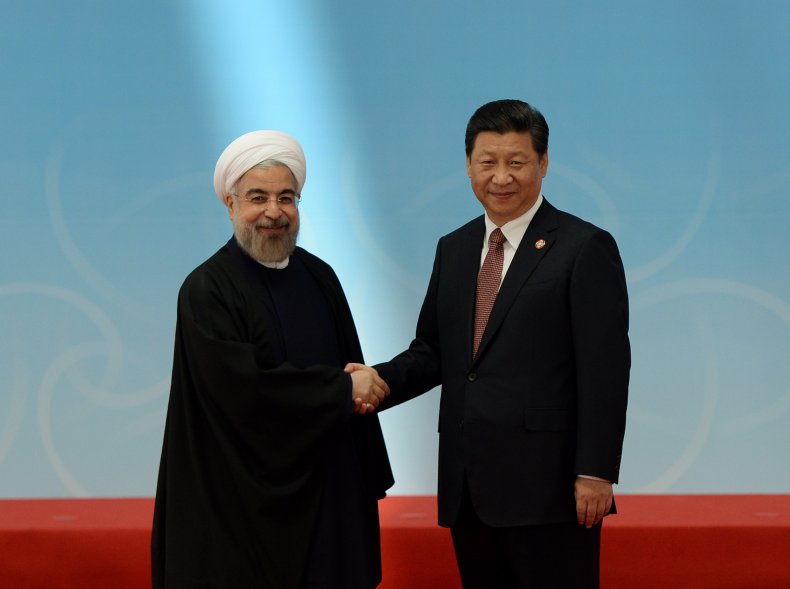 According to Iranian state news network Press TV, Khatibzadeh said: "I deny such an issue, these issues are raised by adversarial media and are untrue."
He added that the political situation in the U.S. has had no influence on China and Iran's discussions, according to the media outlet.
"Negotiations between the Islamic Republic of Iran and China under the 25-year agreement are continuing diligently and are not tied to elections of any country, especially the United States of America."
Donald Trump has not only pulled out of an international nuclear deal with Iran, which was fostered by Barack Obama, but he has hit the Middle Eastern nation with heavy sanctions as tensions soar.
If Joe Biden, Obama's former vice president, enters the White House, that could have significant bearing on the countries' strained relationship.
Newsweek has contacted the Iranian Foreign Ministry for comment.
What is Iran and China's 25-year plan?
Iran's leaders are working on a "comprehensive" 25-year plan to become "important strategic partners" with China.
China is already one of the biggest export markets for Iranian crude and Iranian analysts have said that it wants to secure this market, while Beijing wants to secure safe passage of oil tankers through the Strait of Hormuz.
Iranian analysts expect the agreement with China to be signed next year, regardless of the election outcome.
An 18-page document seen by the Financial Times suggests many areas of potential co-operation, including the energy, petrochemicals, technology and military sectors, as well as maritime projects.
PressTV reported that China will commit to a $400 billion investment in Iran over 25 years.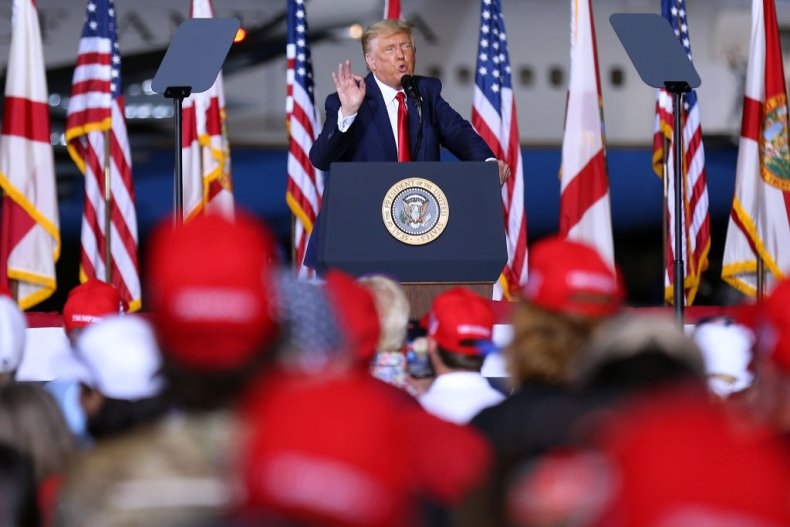 The strengthening ties between China and Iran are widely seen as a response to U.S. pressure on both countries since Trump came into office in 2017.
The incumbent withdrew from the international agreement on Iran's nuclear activity in 2018 before imposing a series of severe economic sanctions.
During Trump's stint in the White House, a massive trade war has erupted between China and the U.S, threatening to heighten global tensions between the world's two largest economies.
Chinese officials and the Trump administration have also traded blows over the coronavirus pandemic, with the U.S. blaming China for the global spread and China retaliating with accusations that the U.S. is trying to deflect from its own mishandling of the situation.