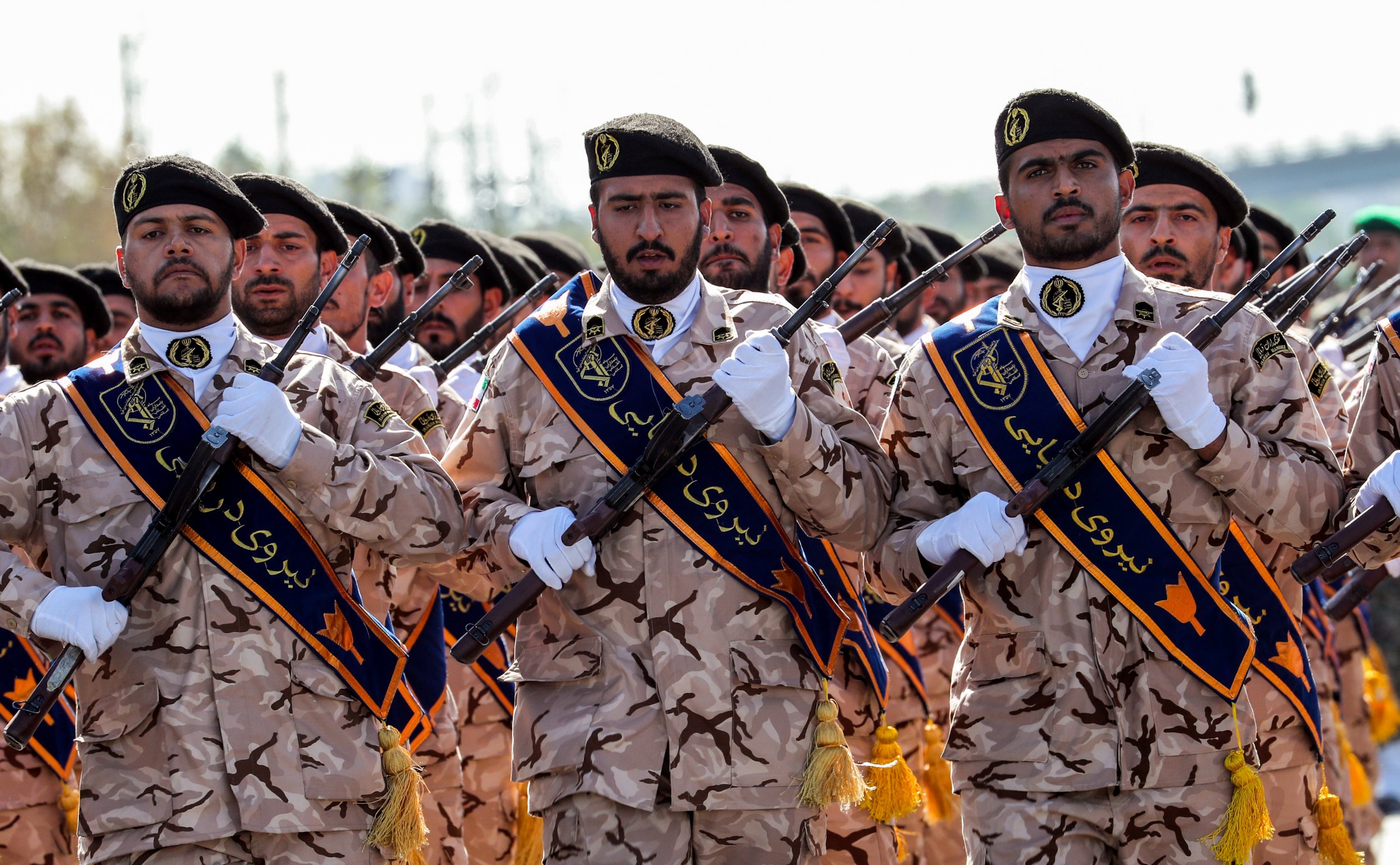 Even as the Pentagon said the threat of war with Iran had now diminished, a prominent Republican senator called the country a "cancer" on the international community and said its "evil" theocratic regime needed to be choked by economic sanctions.
Speaking on Fox News on Tuesday, Senator John Kennedy of Louisiana said that recent U.S. military deployments and threats toward Iran had been entirely defensive in nature, required because Tehran remained a potent threat to the U.S. and its allies.
A U.S. aircraft carrier strike group, B-52 bombers and a Patriot missile battery were deployed to the Middle East earlier this month after the White House picked up what National Security Adviser John Bolton called "troubling and escalatory indications and warnings" from Iran.
These indications were later reported to be discussions about sabotaging commercial shipping in the waters off Iran, conversations with pro-Tehran Iraqi militias about attacking U.S. targets in Iraq and the deployment of missiles to small boats that could be used to attack American naval targets. A debate then emerged in Washington and further afield as to whether these moves were aggressive, or simply a defensive reaction to long-standing belligerent U.S. rhetoric and policy.
But Kennedy told Fox News host Martha MacCallum, "We are not trying to provoke war with Iran." Citing a classified briefing for senators given by the Secretary of State Mike Pompeo, Acting Secretary of Defense Patrick Shanahan and the Joint Chiefs of Staff on Tuesday, Kennedy added, "Our moves are entirely defensive. We're trying to protect American soldiers and American interests in the interests of our friends in Iran."
The senator said he was "alarmed" by the briefing because it showed the threat from Iran was increasing. Nonetheless, Kennedy said he was comforted by the White House's "very appropriate" response. According to CNN, lawmakers emerged from the briefing split along partisan lines, with Democrats accusing the White House of misrepresenting the threat and Republicans arguing that U.S. military deterrence was working.
While the dark clouds of war might be dissipating, Kennedy said the U.S. must maintain an aggressive approach to the regime in Tehran. "The truth of the matter is that Iran is a cancer," he said. "It's a cancer on the Middle East, it's a cancer on the world—not the people of Iran but their leadership the supreme leader, the ayatollah.
"He's not mixed up, he's not confused, it's not a question that his momma or daddy didn't love him enough, he just hates America," Kennedy continued. "And his interpretation of his religion tells him to hate all those—including, but not limited to, America—who disagree with him, and we just have to deal with that."
Ayatollah Ali Khamenei said that Iran did not wish for a military conflict with the U.S. but vowed to continue resisting the aggressive diplomatic and economic strategies coming out of Washington. Last week, Khamenei said negotiating with the current administration was "poison," because President Donald Trump and his officials did not "stand by anything"—a reference to the U.S. withdrawal from the Iran nuclear deal.
The White House demanded a renegotiation of the Obama-era deal, which would include restrictions on Iran's ballistic missile program and regional influence. Tehran flatly rejected reopening the multinational deal, which—when signed in 2015—was heralded as a breakthrough in troubled U.S.-Iranian relations.
In exchange for the lifting of crippling economic sanctions, Iran agreed to significant curbs on and international monitoring of its nuclear program. This also freed up billions of dollars of Iranian assets that had been frozen by Western sanctions. The exact value remained disputed, with Trump touting figures as high as $150 billion and the Iranian Central Bank $29 billion.
Kennedy claimed this money was used to "export terrorism" and support Iranian proxies and allies such as Hezbollah in Lebanon and Hamas in the Gaza Strip.
The U.S. reintroduced economic sanctions in an attempt to force Iran back to the negotiating table, where the White House hoped it would agree to a less beneficial deal. Though the senator said he regretted the hardship such measures placed on the Iranian people, he believed now was the time to inflict more pain.
"We have Iran down. Now we need to choke them," he said. "That's the only thing that the supreme leader, the ayatollah, understands.
"I do not believe we will have a war with Iran," Kennedy added. "The ayatollah may be evil, but he's not stupid. We have the sanctions on their oil all exports, on their metals exports, on the Revolutionary Guard. They're hurting the leadership badly, they're also hurting the Iranian people, which I regret. I hope that the Iranian people demand better leadership, but we'll have to wait and see."