Iran Says Its Missiles Are Only for Defense, Unlike Those of 'Nuclear Bomb Factory' in Israel
Iran's top diplomat has argued that his country's growing missile force was strictly for defensive purposes and criticized the Israeli head of state for touting the reach of his offensive weapons.
Iranian Foreign Minister Mohammed Javad Zarif took to social media Tuesday to respond to Israeli Prime Minister Benjamin Netanyahu's visit the day prior to Israel Aerospace Industries, where he bragged that researchers "are developing offensive missiles here that can reach anywhere" in the Middle East, as well as "any target." The leader said that "this is the offensive power of the State of Israel, which is very important for us in all sectors" and that "they are developing weapons systems here with special capabilities that no other country has."
The visit followed a previous trip in August to the secretive Shimon Peres Negev Nuclear Research Center, commonly known as the Dimona atomic site and widely believed to be involved in the production of nuclear weapons. Netanyahu warned at the time that "those who threaten to wipe us out, put themselves in a similar danger."
Zarif hit back Tuesday on Twitter. "First, Netanyahu stands next to nuclear BOMB factory and threatens Iran with annihilation. Now, he openly boasts about his "OFFENSIVE" missiles that can reach anywhere. And he still whines about Iran's Deterrent and DEFENSIVE missiles, and the West parrots his 'concerns,'" he wrote.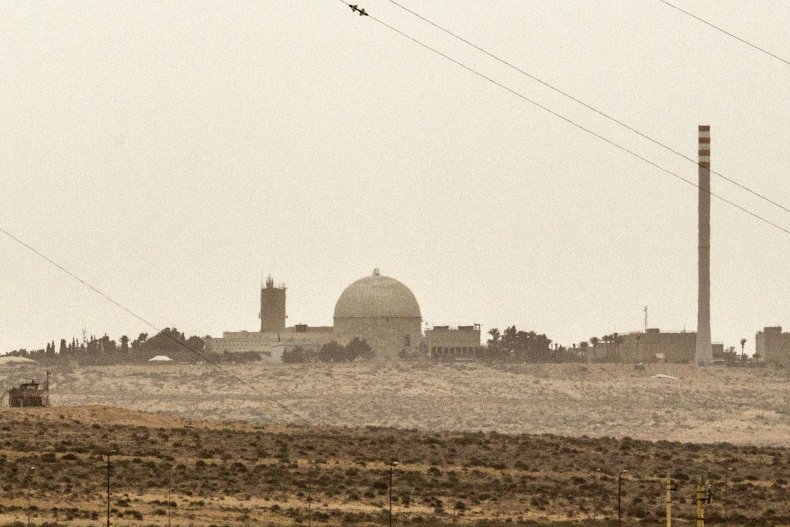 Israel has maintained an intentional policy of ambiguity surrounding its reported possession of weapons of mass destruction, neither confirming nor denying its stockpile. At the same time, it has joined the United States, Saudi Arabia and a number of their allies in accusing Iran of seeking to produce nuclear weapons, something Tehran has consistently denied. The Islamic Republic has argued its own nuclear activity is strictly for civil purposes.
Iran was the target of heavy international sanctions until a 2015 nuclear deal reached alongside the U.S., China, France, Germany, Russia and the United Kingdom. The agreement saw Iran cut back its nuclear production in exchange for sanctions relief, but it was widely opposed by Saudi Arabia, Israel and many conservatives in Washington. President Donald Trump officially left the accord in May and has reimposed sanctions despite Iran's compliance and pleas from fellow signatories.
The White House has accused Iran of supporting militant groups abroad and pursuing destabilizing ballistic missile development, two activities not explicitly banned by the nuclear deal. Tehran has vowed to continue building missiles in the face of its rivals, and Iran and Israel have both continued to exchange existential threats. Secretary of State Mike Pompeo told the United Nations Security Council on Wednesday, "Iran has the largest ballistic missile force in the Middle East" and possessed the technology to hit targets as far away as Europe.
Iran's Ambassador to the U.N. Eshagh al-Habib later criticized Pompeo's comments, accusing the U.S. of threatening to starve the Iranian people through intense sanctions and of "fabrication, disinformation and evoking irrelevant criteria" in its statements.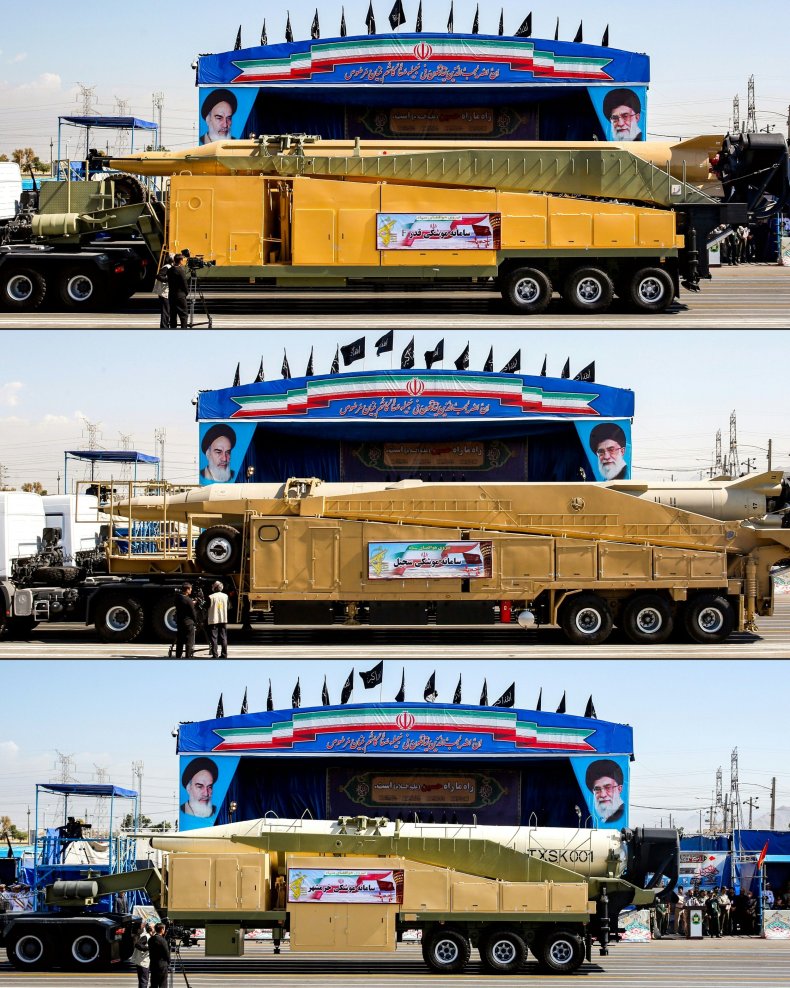 Israel has already made good on its threats beyond Iran's borders, striking groups allegedly backed by the revolutionary Shiite Muslim power in Syria, where they are battling against rebels and jihadis on behalf of Syrian President Bashar al-Assad. The Lebanese Hezbollah and other groups suspected of receiving substantial Iranian assistance have been targeted in more than 200 Israeli strikes in the past two years, though only one such operation has reportedly been conducted since Russia, a fellow Assad ally, installed modernized anti-air systems in war-torn Syria in October.
The U.S. has also threatened military action against Iran. Washington has increasingly expanded its mission in Syria of defeating the Islamic State militant group (ISIS) to include expelling forces associated with Iran and ensuring that Assad was forced out of power as well.
At home, Iran was in the midst of a severe currency crisis that had been exacerbated by U.S. sanctions, though several countries have vowed to oppose them. Iranian Defense Minister Amir Hatami warned Monday that the U.S. and its allies were waging a "full-scale economic war on the principle of the Islamic system and Iran's defense capabilities," as reported by the semi-official Tasnim News Agency.