Iran Says Saudi Arabia Should Not Control Muslim Holy Sites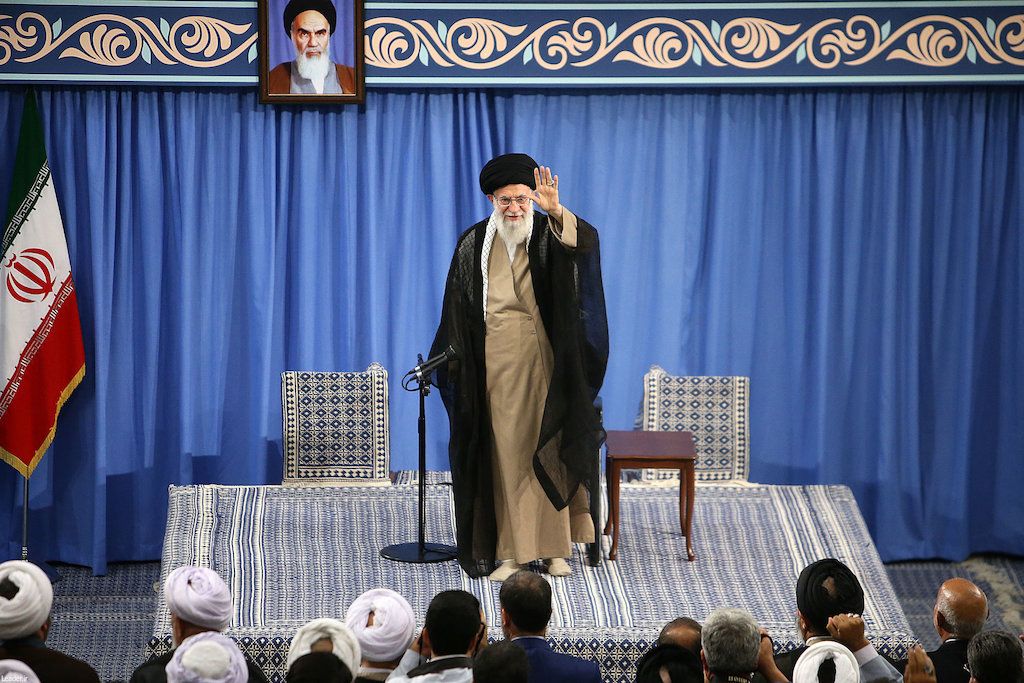 Iran's supreme leader has railed against Saudi Arabia's control over two of Islam's holiest sites as the two Middle Eastern powers continue to vie for regional influence.
Ayatollah Ali Khamenei criticized Saudi Arabia's management of sacred mosques in the Mecca and Medina, specifically condemning Riyadh's handling of a 2015 stampede in the former—where between 800 and 2,400 people died after two groups of worshippers collided at a stone-throwing ritual during the annual Hajj pilgrimage. Scores of Iranians were among the dead and, after the two governments fell out months later in 2016, Saudi Arabia blocked Iranians from traveling to a land Khamenei said "belongs to all Muslims."
"Unfortunately, the government of Saudi Arabia creates problems for the Hajj pilgrims and prevents some rituals to be performed; even though, it is righteous to allow them [to] perform those rituals. These issues must be regarded as the Muslims' demands, which should not be forgotten," Khamenei said, according to his official website.
He referred to the incident as an "atrocity" that breached the "inalienable right of the pilgrims" to "security," which "is one of the features attributed to this place by God." He also claimed Saudi Arabia had blocked access for families attempting to visit and offer prayers at the graves of loved ones.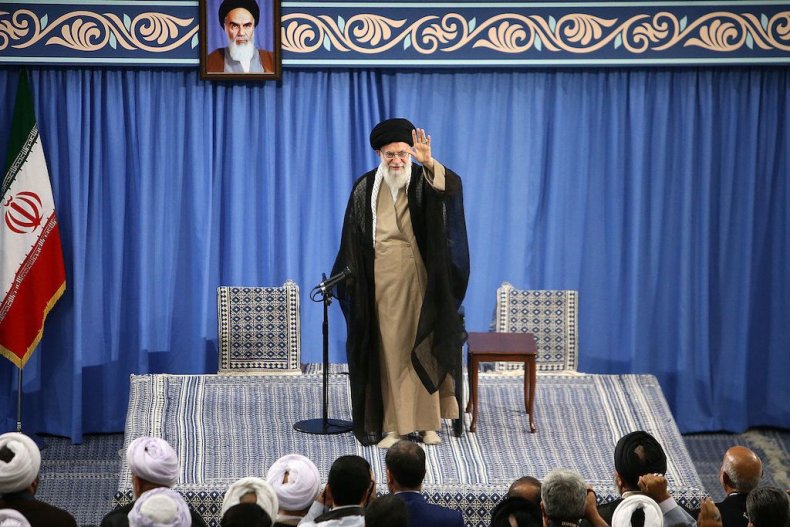 Saudi Arabia officially cut ties with Iran after Iranian protesters stormed the Sunni Muslim kingdom's embassy in the revolutionary Shiite Muslim power's capital Tehran in response to Riyadh's execution of a prominent Shiite Muslim cleric. The two countries support opposing political and militant movements in countries across the Middle East.
In recent years, Iran has managed to greatly expand its influence in the region—partially due to its support for mostly Shiite Muslim militias battling jihadis and insurgents. A number of these groups, including the Lebanese Hezbollah movement, are considered terrorist organizations by Saudi Arabia and the U.S. Meanwhile, President Donald Trump has sought to isolate Iran politically and economically in a campaign supported by Saudi Arabia and Israel, but not by European allies, nor China and Russia.
Related: Russia, Caught Between Iran and Israel's War in Syria, Looks for Allies on Both Sides
A toughening in Trump's stance on Iran and abandonment of a historic 2015 nuclear deal has coincided with an increasingly deadly campaign of Israeli airstrikes against suspected Iranian and pro-Iran military positions in Syria. Iran and Russia support Syrian President Bashar al-Assad against the Islamic State militant group (ISIS) and a 2011 uprising backed by the West, Turkey and Gulf Arab states, such as Saudi Arabia.
As its influence in countries like Lebanon, Iraq and Syria dwindles in the face of Iran's local allies, Saudi Arabia has sought to capitalize on Trump's reinstatement of nuclear-related sanctions and other tough trade measures to soften Iran's posture economically. The Trump administration has said it wants to reduce Iranian oil exports to zero and Saudi Arabia has pushed for an increase in its own production.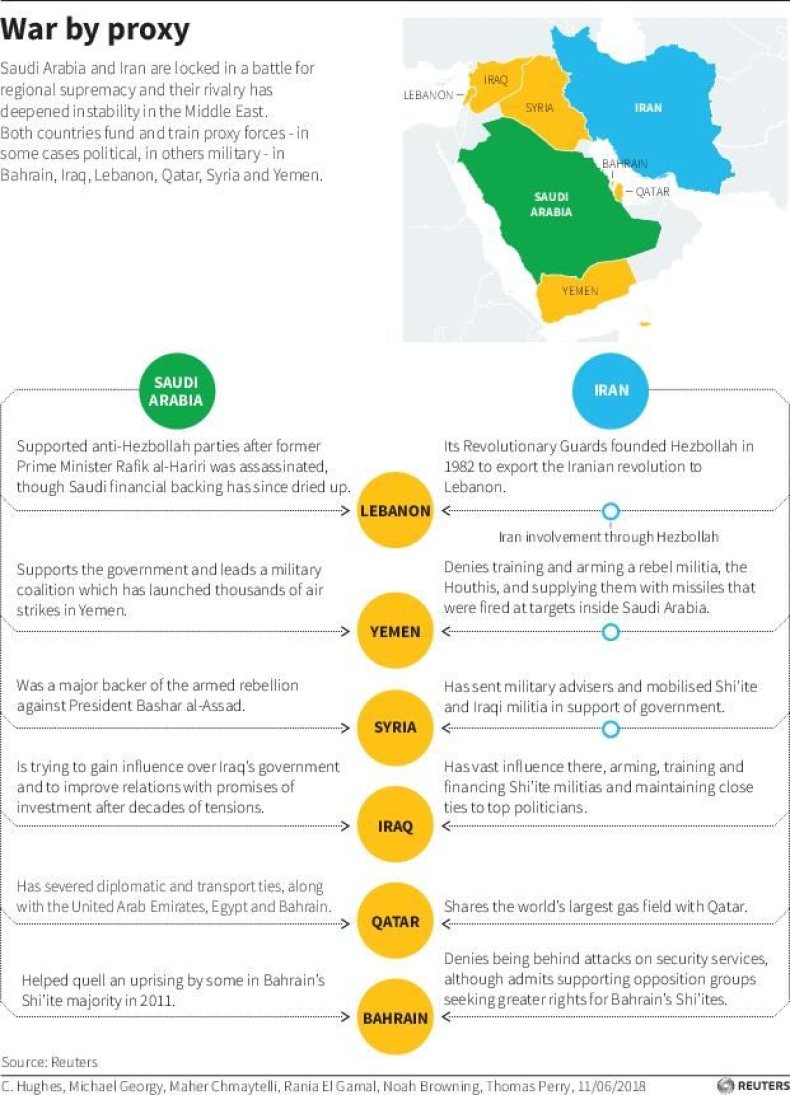 After barring Iranian pilgrims from participating in Hajj 2016, Saudi Arabia invited them again to make the holy journey last year. This year's Hajj will take place late next month and Muslims from around the world have already begun traveling to Saudi Arabia, one of the most conservative countries in the world, in preparation of fulfilling one of the five pillars of their faith.
As the presiding royal, Saudi Arabia's King Salman holds the title of Custodian of the Two Holy Mosques. Ahead of the September stampede in 2015, Iranian cleric Ayatollah Javadi Amoli called for this title to "be handed to men of piety" and freed "from the servitude" of the Saudi royal family. Shortly after the deadly incident the following year, Khamenei officially rejected Saudi's oversight of the holy cities.