Russia, Caught Between Iran and Israel's War in Syria, Looks for Allies on Both Sides
Iran's supreme leader sent a message through one of his top aides to Vladimir Putin on Thursday, just one day after the Russian president met with the leader of Iran's top foe, Israel.
Ali Akbar Velayati, the international affairs adviser to Iran's Ayatollah Ali Khamenei, visited Putin as part of a three-day visit to Moscow at a time of heightened international tension between Tehran and Israel. Iranian Foreign Ministry spokesman Bahram Qasemi said Wednesday that the purpose of Velayati's visit was to deliver a "message" from Khamenei to Putin, according to the semiofficial Islamic Republic of Iran Broadcasting agency. On Thursday, the Iranian envoy discussed their meeting.
"The regional cooperation between the front of resistance, led by Iran, and Russia in countering terrorism and its sponsors in Syria and other countries of the region is an excellent example of Iran-Russia cooperation, which could be justified only by strategic and long-term relations," Velayati told reporters, according to the semiofficial Tasnim News Agency.
Russia and Iran are part of a strategic alliance that has helped Syrian President Bashar al-Assad overcome a 2011 uprising backed by the West, Turkey and Gulf Arab countries. But the proliferation of Iran-backed militias in Syria has prompted U.S.-backed Israel to stage its own military action. For its part, Russia has attempted to balance its relationship with both countries.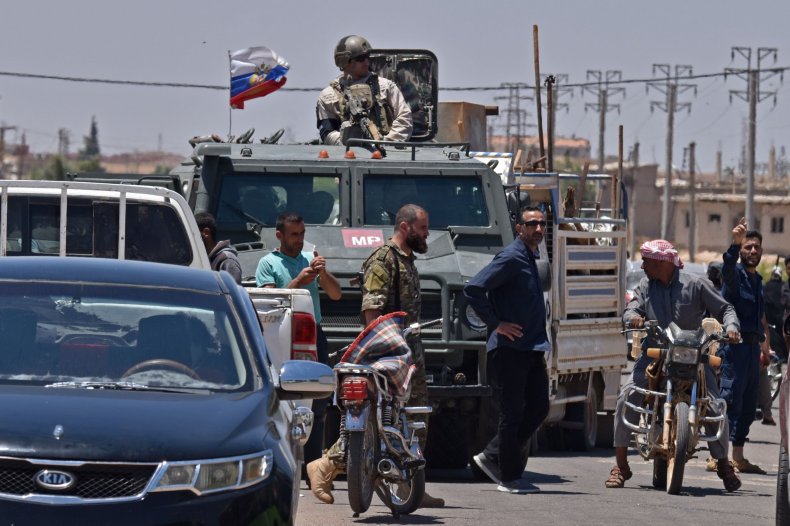 Velayati took the opportunity to censure a "rebellious" President Donald Trump, who abandoned a historic nuclear deal with Iran and five major world powers in May. He also criticized Israeli Prime Minister Benjamin Netanyahu, who met with Putin on Wednesday, just as Velayati arrived in Moscow. Velayati said on Wednesday that Netanyahu's visit to Putin would not affect his own discussion with the Russian leader.
"He makes baseless and illogical remarks and nobody cares about his words," Velayati said of Netanyahu, according to the Tasnim News Agency. "Therefore, his presence or absence in Russia has no effect on our strategic mission."
Related: What does U.S. even want in Syria? Russia asks, says Americans must be just as confused
Netanyahu also praised his relationship with Putin, telling him "the cooperation between us is a central component in preventing a conflagration and deterioration of these and other situations," according to the Israeli prime minister's office. On Facebook, Netanyahu later said he "made clear the position of Israel against any Iranian presence in Syria."
The Israeli leader also discussed a reported drone that entered his country's airspace from Syria before being shot down by a Patriot missile and reiterated his threat to respond to any such alleged cease-fire violations near the Golan Heights, a southwestern Syrian territory seized by Israel in 1967.
That night, after the meeting, the Israeli military made a rare admission of its involvement in Syria, saying it "targeted three military posts in Syria in response to the infiltration of the Syrian UAV into Israel." Citing an official Syrian military source, the official Syrian Arab News Agency reported that "Israeli enemy aircraft fired several missiles at some army positions in the vicinity of the towns of Hader and Tel Karroum Jabba in the countryside of Quneitra, only material damage was inflicted."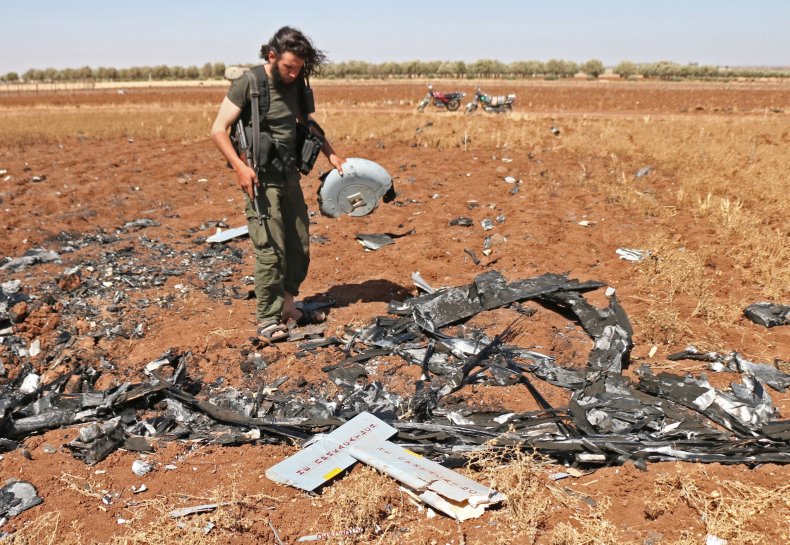 While Israel has remained publicly neutral in Syria's seven-year civil war, it has offered medical assistance to insurgents operating near the occupied Golan Heights and has reportedly offered some financial assistance to the opposition as well. Israel has also accelerated a campaign of airstrikes against military positions it alleges to be associated with Iran. On Sunday, the Syrian Ministry of Defense claimed it "thwarted an Israeli aggression and a number of missiles aimed at the T4 airport, hitting one of the attack aircraft and forcing the rest to leave."
Meanwhile, the Syrian military has swept through one of the country's last rebel-held regions in the southwestern province of Daraa, which borders the Israel-occupied Golan Heights. Reports have emerged suggesting that the U.S., Russia, Jordan and other involved powers negotiated the exclusion of Iranian forces and Iran-backed militias from the offensive, but opposition activists have claimed that such fighters still had a role.
Expecting the Syrian government to fully retake Daraa, one of the first cities to be seized by rebels, Israel has said it would not intervene in the Syrian military operation. Netanyahu told reporters Thursday that Israel "had no problem with the Assad regime," according to The Times of Israel, citing four decades without major aggression in the occupied Golan Heights.