U.S. Gave Jerusalem to Israel, Will Syria's Golan Heights Be Next?
Israel has been pressuring the U.S. to recognize its self-proclaimed ownership of the Golan Heights, a southwestern Syrian territory seized by Israel during a 1967 conflict and later annexed without international recognition.
Israeli Intelligence Minister Israel Katz made the revelation in an interview with Reuters on Wednesday, saying such a follow-up to Washington's recognition of the disputed city of Jerusalem as the capital of Israel would likely come within the upcoming months. Katz said accepting Israeli control of the Golan Heights would target not only longtime foe Syrian President Bashar al-Assad, but also an even more powerful enemy: Iran.
Israel has targeted Iranian and pro-Iran positions in Syria for years and Katz said President Donald Trump's recent decision to move the U.S. Embassy from Tel Aviv to Jerusalem and exit from the 2015 nuclear agreement meant it was "the perfect time" to escalate the administration's anti-Iran campaign.
"The most painful response you can give the Iranians is to recognize Israel's Golan sovereignty—with an American statement, a presidential proclamation, enshrined [in law]," he told Reuters. "You want to destroy [U.S. ally Israel], to generate attacks [against it]? Look, you got exactly the opposite."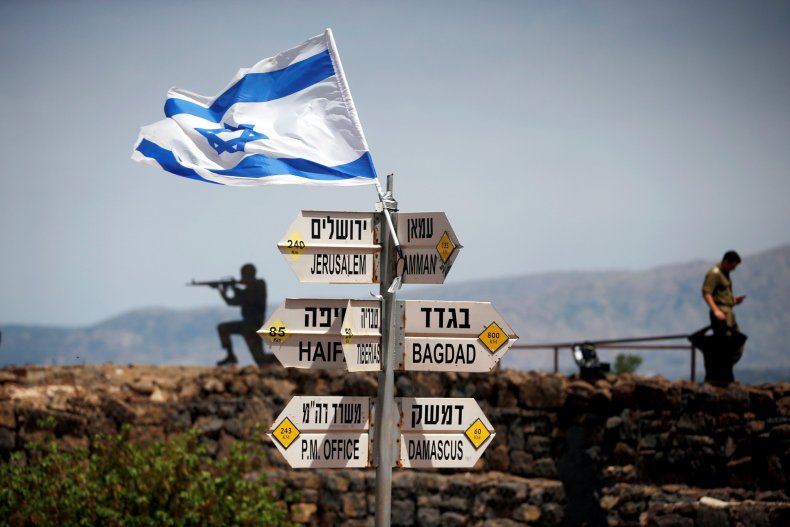 Katz said the move, which he expected to happen this year "give or take a few months," would be a message to Assad as well. The Syrian leader has welcomed Iranian and Russian support in a civil war against rebels and jihadis in the wake of a 2011 uprising sponsored by the West, Turkey and Gulf Arab states. Israel has officially maintained neutrality in the conflict, but has said it would not tolerate the proliferation of Iranian troops and their allies, including the Lebanese Shiite Muslim Hezbollah movement, which has fought with Israel in the past.
"This is a moment of truth for Assad. Does he want to be an Iranian proxy, or not?" Katz told Reuters. "If he becomes an Iranian proxy, then sooner or later he's condemning himself, because Israel is acting against Iran in Syria...If not, then we have always said we have no interest in getting involved there."
Related: Israel Says It Will Kill Assad if He Keeps Iran in Syria
The statement echoed previous threats made by other Israeli officials, including Israeli Energy Minister and fellow cabinet member Yuval Steinitz. Earlier this month, Steinitz warned, "If Syrian President Bashar Assad continues allowing the Iranians to operate out of Syria, it would be the end of him, the end of his regime."
As Trump broke with fellow signatories China, France, Germany, Russia and the U.K. in abandoning the Iran nuclear deal on May 8, the Golan Heights became the venue for the most serious clashes between Israel and Syria since 1973. Israel had already put its troops in the region on high alert prior to Trump's announcement and, shortly after, conducted pre-emptive airstrikes on a suspected Iranian military position south of Damascus.
Rockets that Israel said came from Iranian forces then targeted Israeli forces in the Golan Heights and Israel responded with a wave of airstrikes that destroyed infrastructure and killed personnel.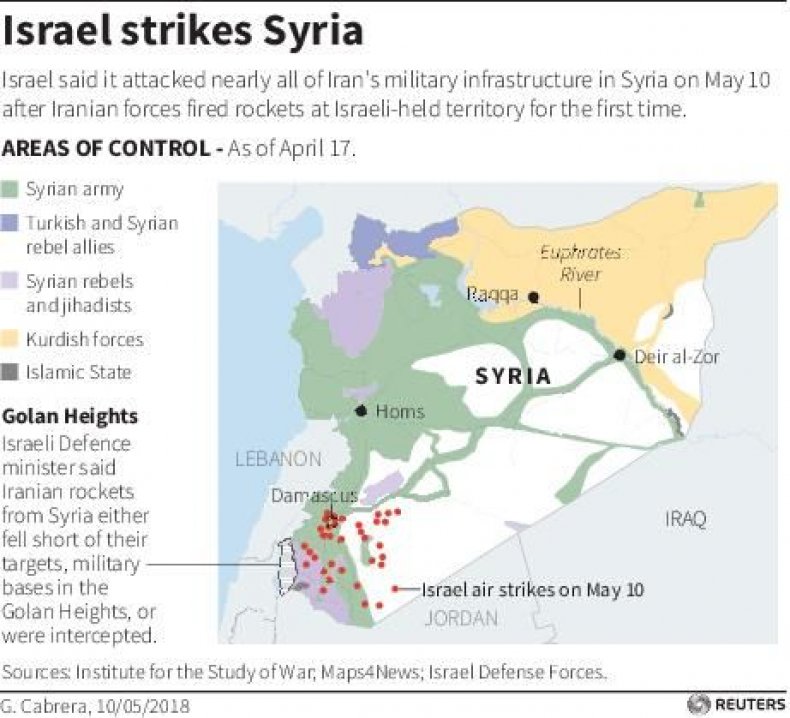 Israel first occupied the Golan Heights during the 1967 Six-Day War fought between Israel and forces from several Arab countries, especially neighboring Egypt, Jordan and Syria. Israel held on to the area through the 1973 Yom Kippur War and officially annexed it in 1981 in a decision not recognized by the international community and condemned by U.N. Security Council resolution 497. Past attempts to reconcile the issue between Israel and Syria have failed.
When prompted by Reuters, U.S. officials declined to confirm nor deny whether Israel had in fact compelled Washington to recognize the disputed territory. The Trump administration has, however, displayed a solid pro-Israel stance as it voted to recognize Israel's control of Jerusalem, a holy city whose eastern Jordan-controlled half was also seized during the Six-Day War. Israel voted to annex East Jerusalem of the city in 1980, a move also panned by the U.N.
In December, Trump's declaration of Jerusalem as the capital of Israel was condemned 128 to 9 in a U.N. General Assembly vote in which even the U.S.'s closest allies turned on Trump. The White House continued to defend Israel as its security forces killed dozens of Palestinian protesters demonstrating on the Gaza border against the U.S. Embassy opening in Jerusalem on May 14. The U.S. and Israel blamed Palestinian Shiite Muslim group Hamas for inciting the violence, while the U.N. Human Rights Council said Israel was mostly responsible and called for an investigation.