Israel Says It Will Kill Assad if He Keeps Iran in Syria
An Israeli minister has threatened the life of Syrian President Bashar al-Assad over his strategic alliance with Iran, which supports Damascus in a seven-year civil war against rebels and jihadis.
Suspected Israeli airstrikes have destroyed Iranian positions and killed Iranian personnel operating in war-torn Syria, where Israel accuse Tehran of building a network of hostile, mostly Shiite Muslim militias that threaten Israeli national security. As Iranian officials warned they would retaliate against such attacks, Israeli Energy Minister and Cabinet member Yuval Steinitz said the consequences of allowing Iran and its allies to work in Syria would be fatal for Assad.
"If Syrian President Bashar Assad continues allowing the Iranians to operate out of Syria, it would be the end of him, the end of his regime," Steinitz told Israeli news site Ynet in an interview Monday, later clarifying his words.
"If Assad allows Iran to turn Syria into a forward operating base against us," he said, "to attack us from Syrian soil, he should know that will spell his end."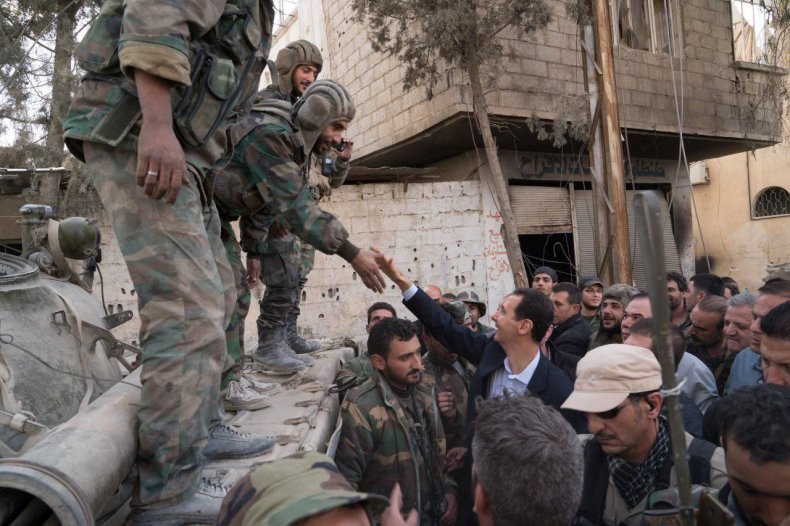 While Israel has no formal relationship with Iran, who it accuses of secretly building nuclear weapons and supporting terrorist organizations, it does maintain regular contacts with Assad's other key foreign sponsor Russia. Steinitz praised dialogue between Israeli Prime Minister Benjamin Netanyahu and Russian President Vladimir Putin, saying that there were "conflicts of interest" at times, but "usually our interests converge."
"Everyone should understand, however, that certain things are red lines for us. If anyone is interested in maintaining Assad's survival, they should tell him to prevent missile and drone attacks on Israel," Steinitz said, adding that he knew of no "concrete proposal" to kill the Syrian leader.
Related: Russia has won in Syria, will it challenge U.S. in Lebanon next?
Steinitz compared the situation in Syria to that in Lebanon, where Iran-backed Shiite Muslim movement Hezbollah recently made gains in the country's first general election in nine years. Hezbollah is considered a terrorist organization by top Iran foes Israeli, Saudi Arabia and the U.S., and was formed during Israel's occupation of civil-war-torn Lebanon in the 1980s.
Israeli initially invaded Lebanon in 1978 and 1982 in response to attacks by Palestinian militias attempting to establish an independent state on territory also claimed by Israel. Israeli forces withdrew in 2000, but invaded again in response to Hezbollah border raids in 2006 and pulled out after a cease-fire about a month later. Both sides have occasionally clashed, and Assad's retaking of large swathes of Syria after a 2011 uprising backed by the West, Turkey and Gulf Arab states has boosted the positions of Hezbollah and its allies.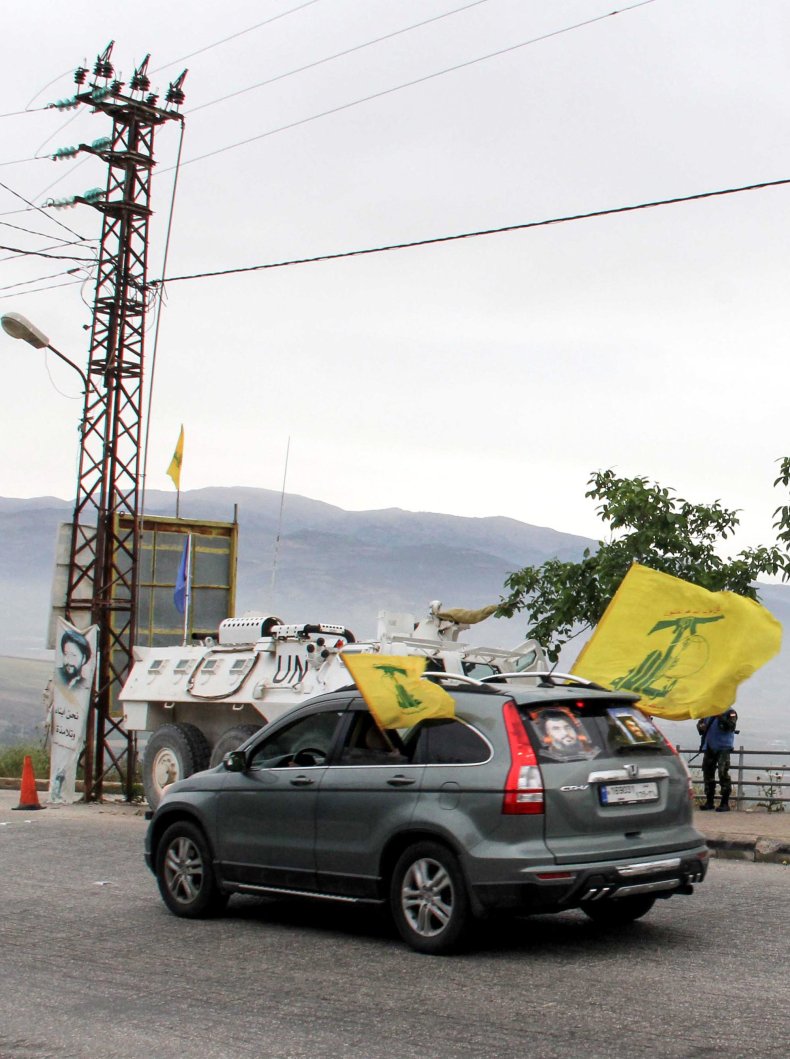 Israel has been accused of supporting rebel groups near the occupied Golan Heights territory and of conducting a number of deadly airstrikes in Syria, despite not officially choosing a side in the country's internal conflict. On February 9, an Israeli jet was shot down by Syrian air defense after the aircraft struck Syria's Tiyas, or T-4, airbase in apparent retaliation for an Iranian drone crossing over into Israeli airspace. Last month, Russia accused Israel of again attacking the base, this time killing a number of Iranians there.
In April, Israel has also been charged with bombing the 47th brigade military compound in Syria's southern Hama province, an attack that caused a massive explosion strong enough to induce a minor earthquake detected in neighboring Lebanon and Turkey. Iran has vowed it would take revenge for the strikes.