Iran's Supreme Leader Takes Aim at Trump in Pledge to Burn Nuclear Deal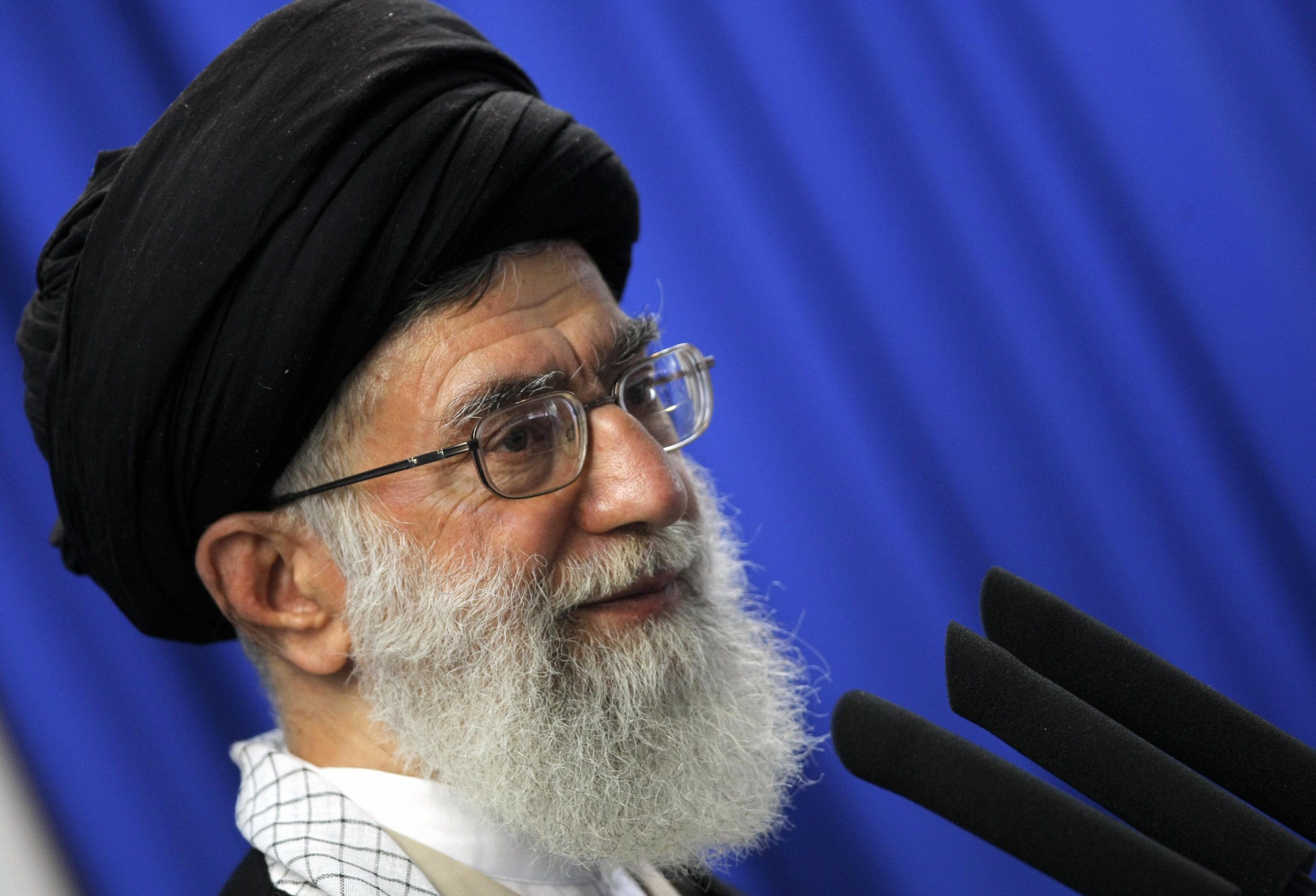 Iran's supreme leader, Ayatollah Ali Khamenei, appeared to take aim at presumptive Republican presidential nominee Donald Trump in comments he made on Tuesday, pledging to burn the landmark nuclear deal signed with world powers in if the next U.S. president ripped it up.
Khamenei alluded to the U.S. presidential candidate planning to tear up the agreement signed in July 2015.
"The Islamic Republic won't be the first to violate the nuclear deal. Staying faithful to a promise is a Koranic order," Khamenei said, according to state media. "But if the threat from the American presidential candidates to tear up the deal becomes operational then the Islamic Republic will set fire to the deal."
Trump has threatened to completely remove the agreement if he comes to power in the U.S. presidential election in November. In a speech to the lobby group American Israel Public Affairs Committee (AIPAC) in March, he said that his "number-one priority is to dismantle the disastrous deal with Iran." He has said that if the deal remains, he would "police that contract so tough they don't have a chance."
If a Republican president enters office, U.S.-Iranian relations would likely become more tense than they have been under the stewardship of incumbent President Barack Obama, who has sought a conciliatory tone when dealing with the Iranian regime.
Still, Democratic candidate Hillary Clinton has warned of the threat that Tehran poses to Israel. Khamenei has repeatedly threatened that the country will seek to destroy Israel as a country, also posting a Holocaust denial video in January.
The nuclear deal saw a crippling international sanctions regime on the Iranian economy lifted, as long as Iran made moves to dismantle its nuclear enrichment program. But Khamenei railed against what he said were problems with the deal.
"The nuclear deal has holes which, if they were closed, would reduce or cancel its disadvantages," he said. "Some think that we can get along with the Americans and solve our problems. This is an incorrect idea and a delusion."