Iran Tells Trump to Fight U.S. Crime and Poverty, Not Other Countries on Twitter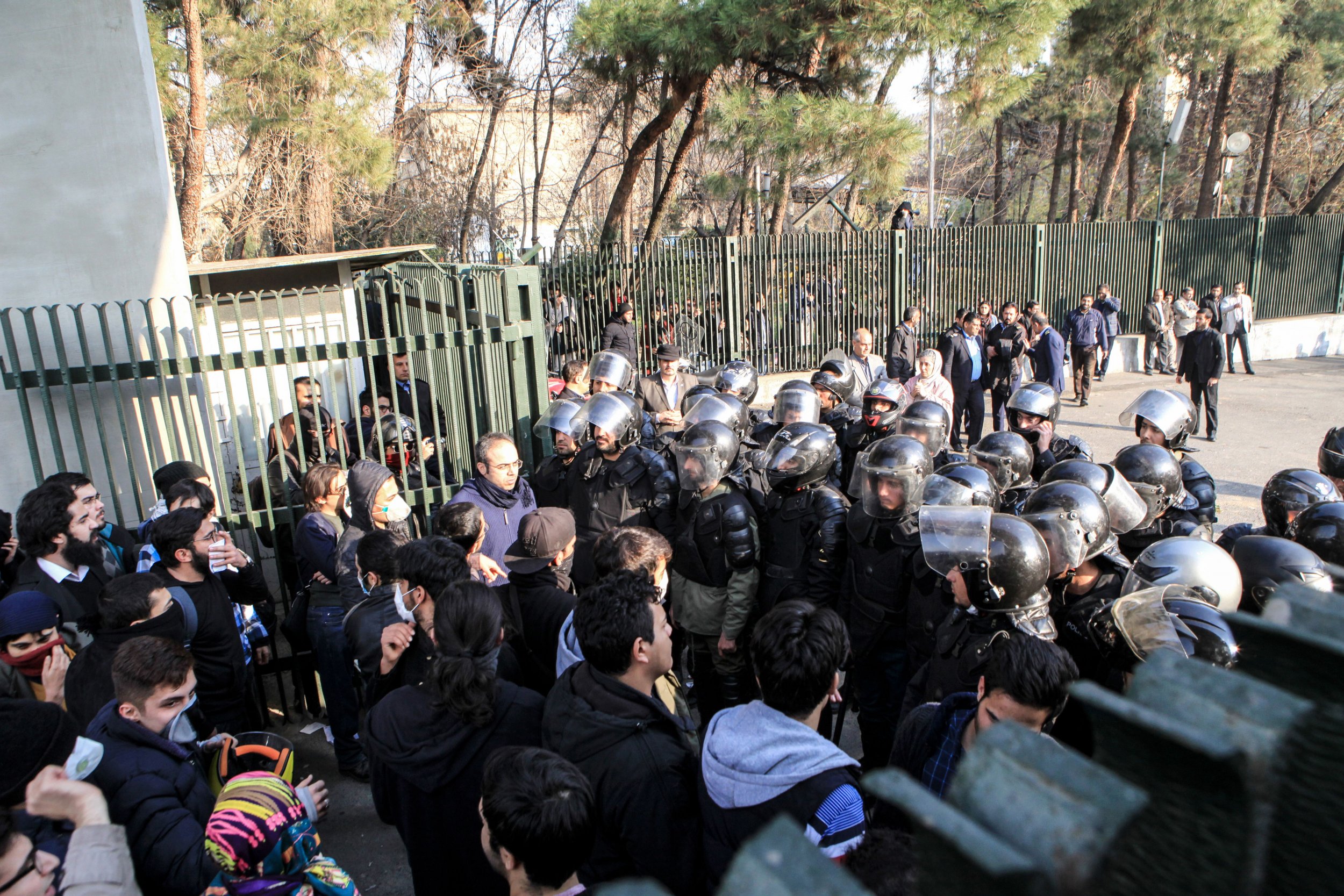 Iran's Foreign Ministry issued a new statement Tuesday attacking President Donald Trump's ongoing social media commentary about protests in Iran, suggesting the U.S. leader should instead focus on addressing outstanding issues in his own country.
Iranian Foreign Ministry spokesman Bahram Qasemi launched the latest salvo in a war of words with Trump as demonstrations against economic conditions, corruption and conservative religious leadership in Iran turned violent and even deadly in some parts of the country.
Trump, who has led the U.S.'s own right-wing hardliners in attempting to isolate and undermine the Shiite Muslim power, has used the unrest as an opportunity to criticize the Iranian government, which has accused him of once again interfering in its internal affairs.
Related: What is happening in Iran? Government acknowledges protests, but slams Trump for tweeting U.S. support
"Trump's completely paradoxical and garbled stance against the Iranian people is not a new issue," Qasemi said Tuesday, according to Iran's semi-official Press TV.
"Instead of wasting his time on posting useless and insulting tweets about other nations and countries, Trump had better address his country's domestic affairs and issues such as the daily killings of dozens of people in armed clashes and shootings in various U.S. states as well as the existence of millions of homeless and hungry [people] in his own country," he added.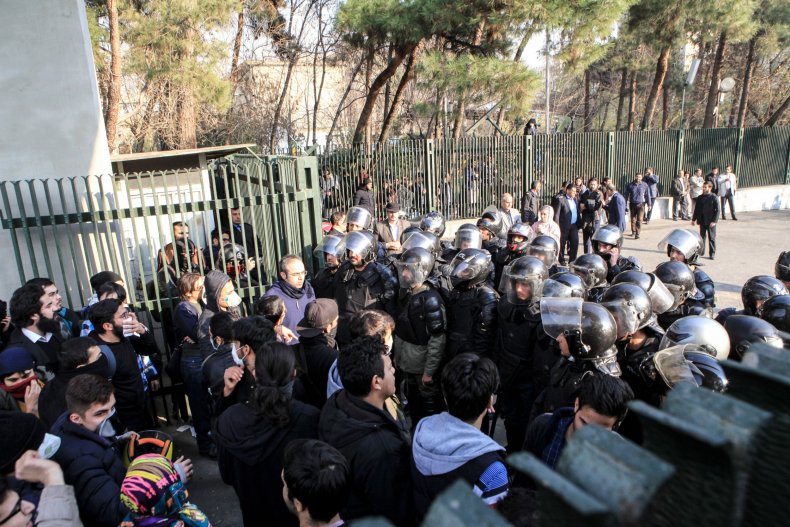 Trump first commented on the burgeoning Iranian protest movement on Friday, immediately choosing to support what he called "peaceful protests by Iranian citizens fed up with regime's corruption & its squandering of the nation's wealth to fund terrorism abroad" and warning the "world is watching!" The following day he tweeted two video excerpts of his controversial debut United Nations General Assembly speech in which he urged the Iranian people to rise against their government. On Sunday, New Year's Eve, he again criticized the Iranian government and called on it to respect the rights of protestors.
On the first day of 2018, Trump not only repeated his Twitter assault on Iran, but also criticized his predecessor, former President Barack Obama, who struck a landmark nuclear deal with Tehran in 2015. The deal, which was also signed by China, France, Germany, Russia and the U.K., saw billions of dollars of sanctions lifted from Iran in exchange for its agreeing to severely curb nuclear production. Trump and his supporters condemned the move as being too soft on Iran, which the U.S. has accused of financing terrorism abroad.
Trump decertified the deal in October, leaving it up to Congress to decide whether to kill the historic agreement or renegotiate it, something Iran has refused. Trump tweeted Monday that Iranian leaders were "failing at every level despite the terrible deal made with them by the Obama Administration." He wrote Iranians were "hungry for food & for freedom" and said it was "TIME FOR CHANGE!"
"The people of Iran are finally acting against the brutal and corrupt Iranian regime. All of the money that President Obama so foolishly gave them went into terrorism and into their "pockets." The people have little food, big inflation and no human rights. The U.S. is watching!," Trump wrote Tuesday in his latest remarks on the situation.
In response, the Iranian ambassador to the U.K. Hamid Baeidinejad said Iran stood ready to help the U.S. address its own hunger problem, according to Iran's semi-official Tasnim News Agency. The envoy cited Chicago-based nonprofit Feeding America, which found "1 in 8 people struggle with hunger in the U.S."
Last year, a team of Iranian researchers found "the prevalence of food insecurity is high in Iran," something officials have partially blamed on climate change, Press TV reported. Despite an international scientific consensus, Trump has publicly disavowed the theory of climate change and announced in June he would pull the U.S. out of the 2015 Paris Climate Accords.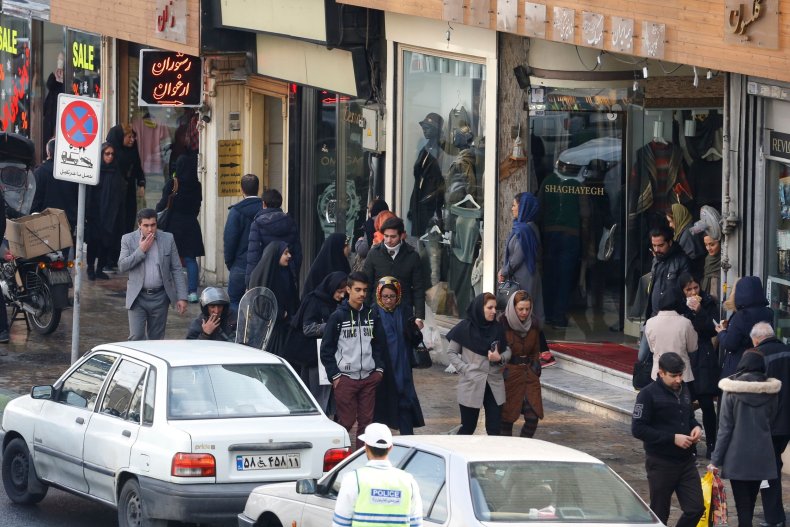 Since the onset of demonstrations, in which Iran's state media have reported at least 20 deaths among protestors and security forces, Iran has been quick to condemn any perceived instances of foreign intervention. The U.S. sponsored a 1953 coup in Iran that remove the country's democratically elected Prime Minister Mohammad Mossadegh and restored absolute power to the West-backed Shah Mohammad Reza Pahlavi, who ruled until being deposed by the 1979 Islamic Revolution. The revolution and ensuing 444-day U.S. embassy hostage crisis set the stage for decades of political animosity between Washington and Tehran.
"In recent events, the enemies of Iran united by using different tools in their disposition, including money, weapons, politics and intelligence, in order to create problems for the Islamic system," Iran's supreme leader, Ayatollah Ali Khamenei, said in a statement posted Tuesday to his official website.
Iranian President Hassan Rouhani, a pro-reform moderate whose administration worked with Obama to secure the 2015 nuclear deal, also denounced who he called "enemies of the Islamic Republic of Iran," but maintained that the protests could be an "opportunity" to better the country "because all the people on the streets are not those commanded by foreigners and there are some of them who are protesting for their own feelings and problems," Iran's semi-official Mehr News Agency reported Monday.
In addition to Iran, Trump has recently called out Pakistan and China on Twitter, prompting heavy criticism from both countries. Agence France-Presse and other outlets reported Tuesday that Pakistan has summoned the U.S. ambassador after Trump accused the country of taking U.S. money and giving safe haven to terrorists in a tweet posted Monday.