The second in command of Iran's elite Revolutionary Guard force has warned Saudi Arabia and the United Arab Emirates (UAE) over their alleged involvement in a deadly attack on a military parade claimed both by Arab separatists and the Islamic State militant group (ISIS).
Ahead of Friday prayers in Tehran, Brigadier General Hossein Salami told a congregation that the country had learned it "must be powerful to survive" from its history of being targeted by U.S.-backed attempts to undermine Iran, including the Iraq-Iran war, during which Washington supported both sides. Last week, the southwestern city of Ahvaz was commemorating the anniversary of that conflict when gunmen opened fire, killing 25 soldiers and civilians.
Arab Struggle Movement for the Liberation of Ahwaz and ISIS have offered competing claims of responsibility for the attack, while Iranian officials have blamed a number of foreign foes—especially the U.S., Israel and Saudi Arabia, along with its regional allies. Salami said the Saudis and the UAE would "never succeed in increasing tensions within the Islamic Republic."
"If you cross our red lines, we will surely cross yours," he added, according to the semiofficial Tasnim News Agency. "Calm down and do not interfere, your regional ambitions have failed."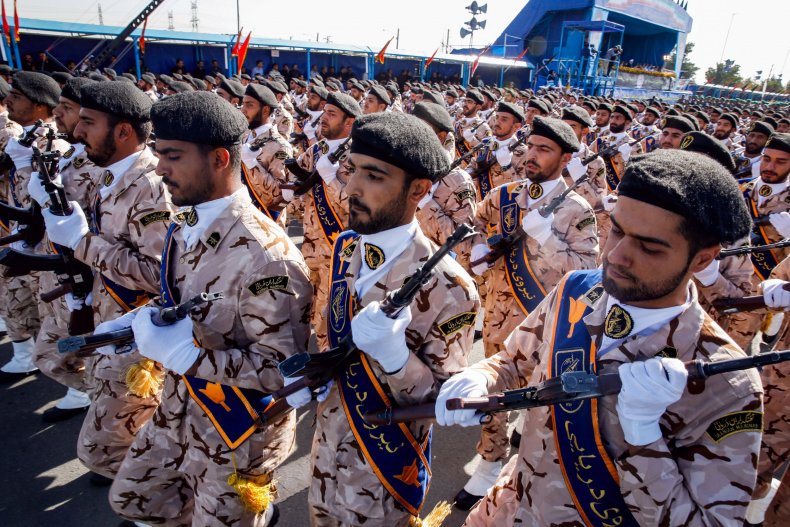 Saudi Arabia has denied any involvement in the attack. The conservative Sunni kingdom and the revolutionary Shiite power have long competed for regional influence. Since Iranian protestors burned Riyadh's embassy in Tehran in response to the execution of an influential Shiite cleric 2016, the two countries have not had diplomatic relations and have often blamed each other for being behind conspiracies at home and abroad.
Salami also accused U.S. officials of sponsoring terrorism and of trying to isolate Iran but said "they themselves are isolated." Though a number of Western countries link Iran to Shiite groups in countries like Lebanon, Iraq, Syria and Yemen, the European trio of France, Germany and the U.K. that signed the 2015 nuclear deal between the U.S. and Iran has joined China and Russia in sticking to it, despite Washington's withdrawal in May.
Israel, Saudi Arabia and the UAE are among the few countries to support President Donald Trump's decision to leave the agreement, solidifying an informal alliance against Iran. In Syria, Israel has bombed Iranian and pro-Iran targets, including Hezbollah, the Lebanese Shiite movement. Saudi Arabia leads a coalition, which includes the UAE, trying to defeat a Yemeni rebel group of Zaydi Shiites, known as Ansar Allah or the Houthis, that is suspected of receiving Iranian support, despite denials by both parties.
Touting the regional successes of forces aligned with Iran, Salami said that "Hezbollah in Lebanon has created a powerful deterrent to the Zionist army, and the Syrian people's army has managed to marginalize large enemies and liberate large parts of the country despite the arrogance of arrogant insurrection. Today, tens of thousands of Muslim forces were organized in Syria, and Zionists hear Pakistani, Iranian, Afghan, Hindi and Lebanese dialects and feel closer to the boundary between survival and destruction. In Iraq, a great popular force was formed and defeated U.S. policy. In Yemen, the country is resistant to the Saudis."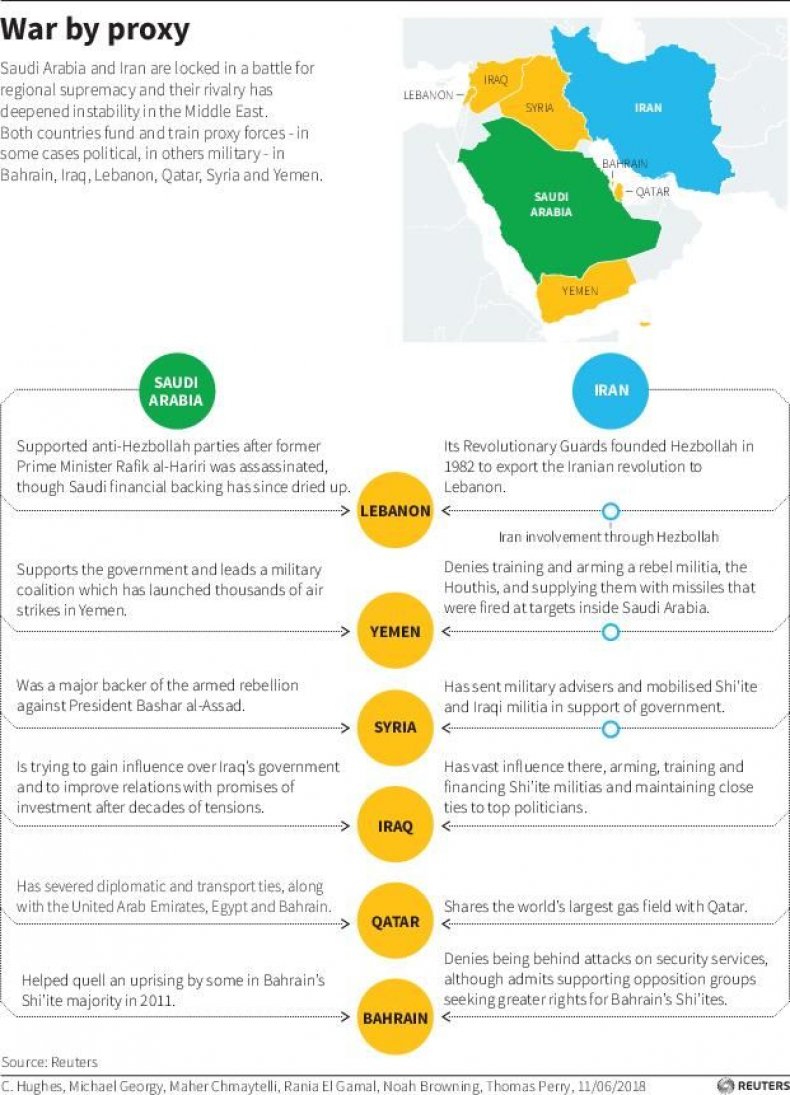 During his U.N. General Assembly address Tuesday, Trump called Iran a "corrupt dictatorship" whose leaders "sow chaos, death and disruption." That same day, Secretary of State Mike Pompeo warned that the U.S. would act "swiftly and decisively" against any Iranian actions that brought harm to the U.S. And national security adviser John Bolton said "there would be hell to pay" if Iran continued to deceive the international community.
"The days of impunity for Tehran and its enablers are over," Bolton said during the 2018 United Against Nuclear Iran conference in New York. "The murderous regime and its supporters face significant consequences if they do not change their behavior. Let my message today be very clear: We are watching, and we will come after you."
Iranian President Hassan Rouhani hit back at Trump and his administration, saying in his own U.N. remarks Tuesday that "it is unfortunate that we are witnessing rulers in the world ride public sentiments and gain popular support through the fomenting of extremist nationalism and racism and through xenophobic tendencies resembling a Nazi disposition, as well as through the trampling of global rules and undermining international institutions."