Iraqi Forces Gain in ISIS-Held Town But Trapped Civilians Slow Capture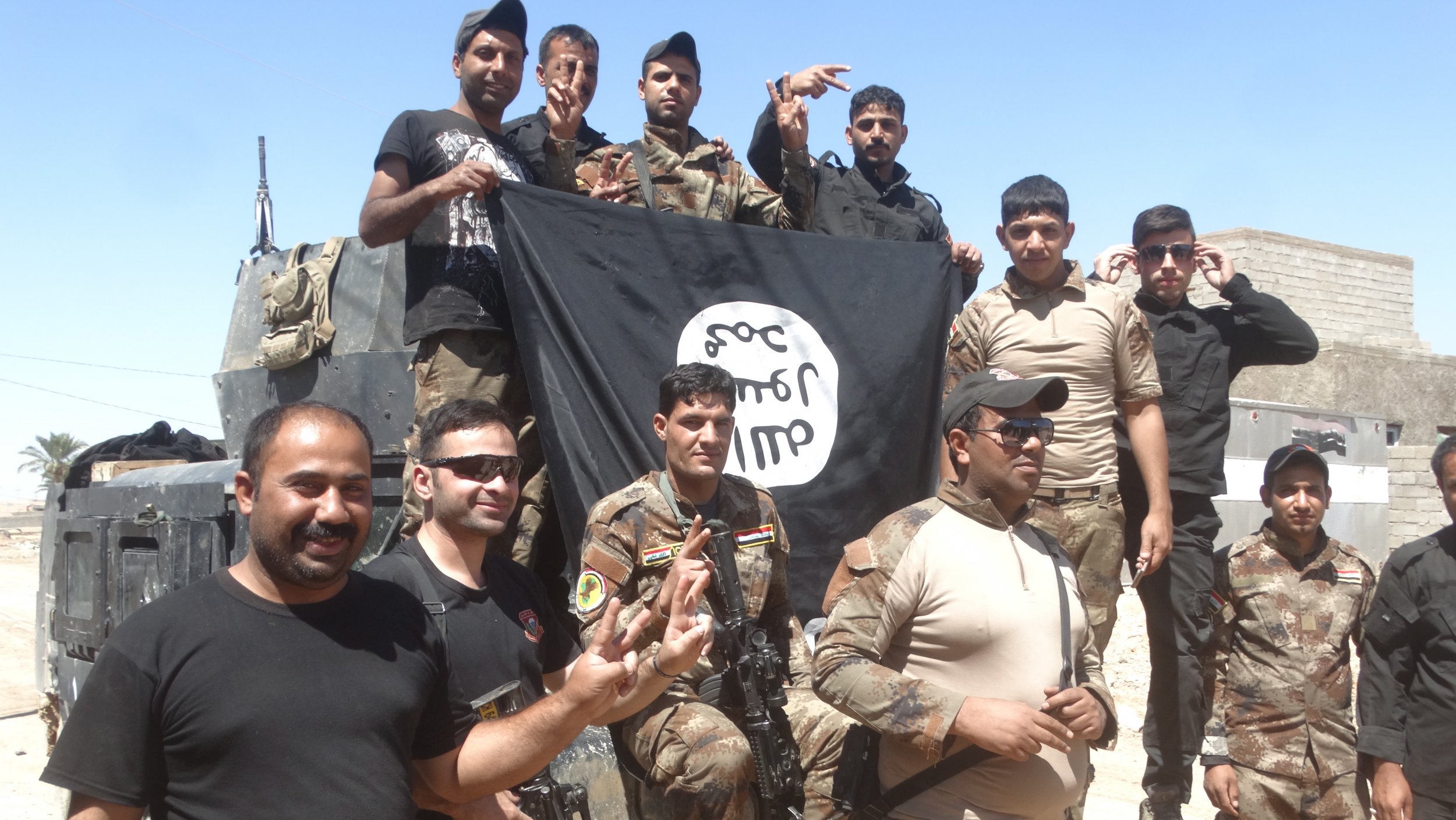 Iraqi forces entered the town of Hit on Monday, one week after they began their operation to oust the Islamic State militant group (ISIS).
Iraqi commanders from Baghdad's counter-extremism forces, who are directing the offensive, said that they are clearing the town's northern neighborhoods as they attempt to reach the city center to recapture the town, Associated Press reported.
The town is strategically important as it provides a key link for ISIS fighters in Iraq and Syria and, if the Iraqi forces take it, it will allow them to join up their western and northern forces for the push to retake Mosul, the country's second-biggest city that the militant group captured in June 2014.
The Iraqi military had earlier said that some 20,000 civilians remained trapped in the town and therefore prevented their offensive into the city center for fear of casualties. The military conducted a leaflet drop over the town to inform civilians of the roads that would allow them to exit the town safely.
But thousands have now fled despite the risk of roadside bombs and mines around the town. The Iraqi military is using artillery fire while the operation is supported by U.S.-led coalition airstrikes.
The town of Hit is located some 85 miles west of Baghdad and comes as the Iraqi military switches its focus to other ISIS strongholds after the recapture of Ramadi in the western Iraqi province of Anbar in December 2015.
Elsewhere, a series of suicide car bombs targeted Iraqi security forces and crowded areas in central and southern Iraq on Monday, killing at least 15 people. The deadliest bombing took place in the southern province of Dhi Qar, when a suicide bomber detonated in a restaurant south of the provincial capital of Nassriyah, leaving five people dead.
No group has claimed responsibility for the attack but it targeted Shiite paramilitary forces while they were eating, a common target extremist Sunni group ISIS because of its sectarian views.
Iraqi Forces Gain in ISIS-Held Town But Trapped Civilians Slow Capture | World