Iraqi Forces Push Into Fallujah Despite ISIS Counter-Attack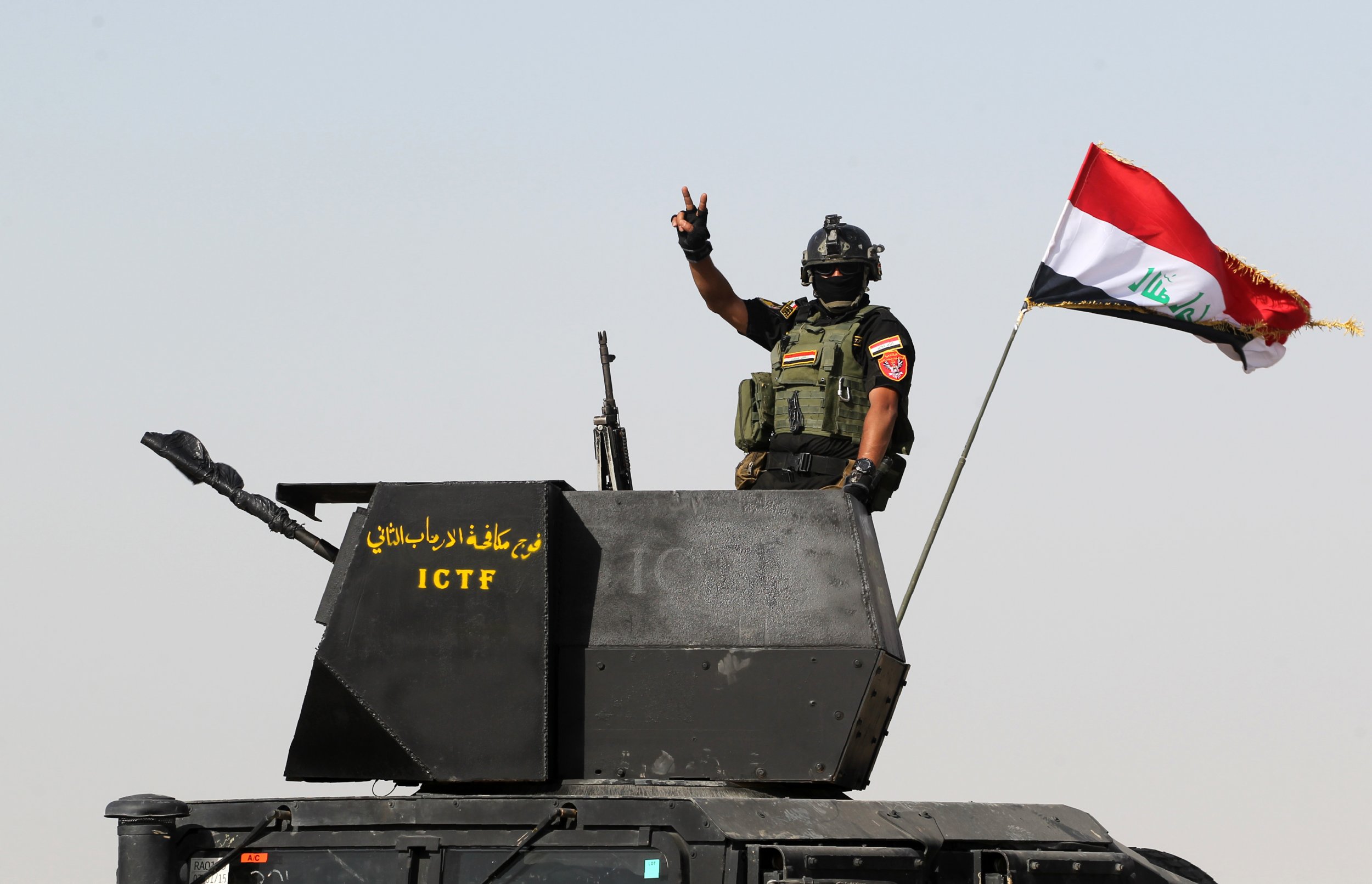 Iraqi forces are advancing into the city of Fallujah, repelling a counter-attack by the Islamic State militant group (ISIS) on Tuesday as the remaining jihadis in the city make their last stand to defend one of their biggest Iraqi strongholds.
Baghdad's security forces moved into the southern outskirts of Fallujah on Monday, backed by U.S.-led coalition air power, before meeting an ISIS counter-attack in the Nuaimiya area of Fallujah, the Associated Press reported.
The militant group used snipers, tunnels and car bombs to fight the Iraqi forces. The Iraqi military has yet to disclose if any casualties were suffered in the counter-attack.
Thousands of civilians remain trapped in the western city located in Anbar some 50 kilometers west of Baghdad and have had no way of exiting the city since the Iraqi operation to oust ISIS began on May 22.
Many Iraqis living inside Fallujah have done so under ISIS rule since January 2014, the first city to fall into the hands of the radical Islamist group.
The Norwegian Refugee Council, which runs camps south of Fallujah, said that as many as 50,000 are believed to be inside the city and its chief warned of a potential humanitarian catastrophe unless both sides of the conflict allowed civilians to exit the city.
"A human catastrophe is unfolding in Fallujah. Families are caught in the crossfire with no safe way out," he said in a statement.
"For nine days we have heard of only one single family managing to escape from inside the town. Warring parties must guarantee civilians safe exit now, before it's too late and more lives are lost."
With the help of coalition air power and Shiite paramilitary forces, backed by Iran, helping the Iraqi security forces, the battle for Fallujah sees ISIS ranks outnumbered. But their brutal and bloody asymmetric tactics, for example planting booby traps around the city, will see the capture of the city potentially take weeks rather than days.
If the Iraqi forces are able to recapture this western Iraqi hotbed of extremism, famous for being the site of the deadliest battle of the Iraq War, then Baghdad and the coalition will shift its focus to Mosul, Iraq's second-largest city. Fallujah is the last remaining city under ISIS control in western Iraq after the group lost Ramadi to Iraqi forces in December.