Isaiah Lee Identified as Dave Chappelle Attacker
Dave Chappelle's alleged attacker during his performance at the Netflix Is A Joke festival on Tuesday night has been identified as Isaiah Lee.
In video footage shared across social media, Chappelle, 48, was seen exiting the stage at Los Angeles' Hollywood Bowl when Lee approached the comedian and appeared to attempt to tackle him.
A group of people—including Jamie Foxx and Chris Brown—jumped onto the stage to defend Chappelle, before security apprehended Lee, 23.
A representative of the Los Angeles Police Department has since confirmed to Newsweek that Lee was arrested on a charge of assault with a deadly weapon and hospitalized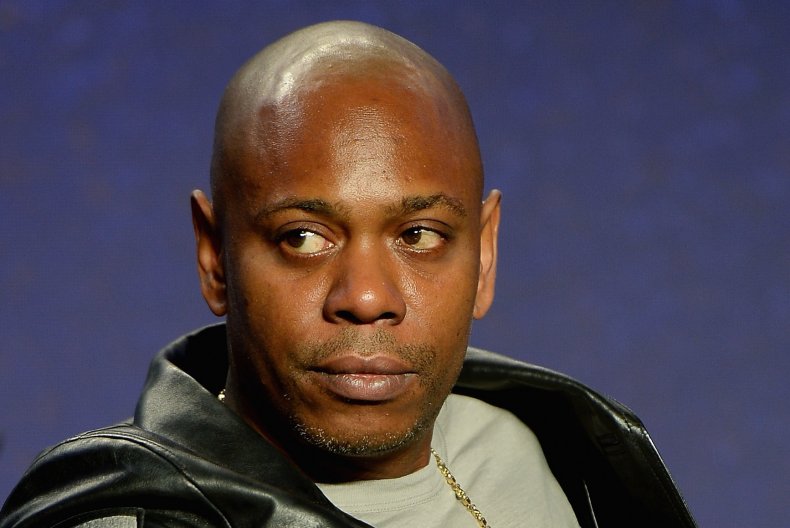 "A famous comedian was performing at the Hollywood Bowl. As he was exiting the stage, a man jumped onto the stage and tackled him to the ground," said the representative. "The suspect was arrested for assault with a deadly weapon and transported to a local hospital. The suspect's last name is Lee. First name Isaiah."
It was also confirmed to Newsweek that Lee was in possession of a replica handgun that contained a blade.
The representative added that Lee was booked on a charge of felony assault with a deadly weapon and his bail has been set at $30,000.
While there was a ban on smartphones at the event, a number of videos were shared on social media of the incident and the aftermath.
One of those clips showed Chappelle attempting to keep the laughs coming among the audience at the Hollywood Bowl as he cracked jokes about the incident.
In a move that has ignited criticism online, video footage showed Chappelle quipping as he regained control of the microphone: "It was a trans man."
The comedian was heavily criticized several months ago for his trans jokes on his Netflix special, which led to a walkout among the streaming giant's staff late last year.
In another clip from the event, Chappelle appeared to thank actor Foxx for rushing to his aid on the stage.
"Shout out to Jamie Foxx by the way," Chappelle could be heard saying in a clip posted by Twitter user E5QUIRE. "Whenever you're in trouble, Jamie Foxx will show up in a sheriff's hat."
Chappelle added of Lee approaching him onstage: "'I don't know if that was part of the show or... I grabbed the back of that n****'s head, his hair was spongy, absorbent."
Further on in the video, Chappelle discussed the incident in more detail as he said that he "stomped" the man in self-defense.
"I've been doing this for 35 years—I just stomped a n**** backstage," he said. "I've always wanted to do that."
While the incident may have proved harrowing for those in attendance, Chappelle's fellow comedian Rock raised a laugh when he likened the incident to his own experience with Will Smith at the Academy Awards in March.
In footage shared on TikTok and Instagram by @rebhorndesign founder Sean Azari, Rock, who had performed earlier in the night, is seen walking toward the center of the stage before quipping: "Was that Will Smith?"
Smith famously struck Rock in the face onstage at Hollywood's Dolby Theatre, after the comedian cracked a joke at the expense of his wife, Jada Pinkett Smith. Smith followed up by shouting that Rock should "keep my wife's name out your f****** mouth."
Several minutes later, Smith returned to the stage to accept an Oscar for his role in King Richard. During his acceptance speech, he issued to an apology to the Academy of Motion Picture Arts and Sciences and his fellow nominees. The following day, he issued an apology to Rock via an Instagram post.
Newsweek has contacted a representative of Chappelle for comment.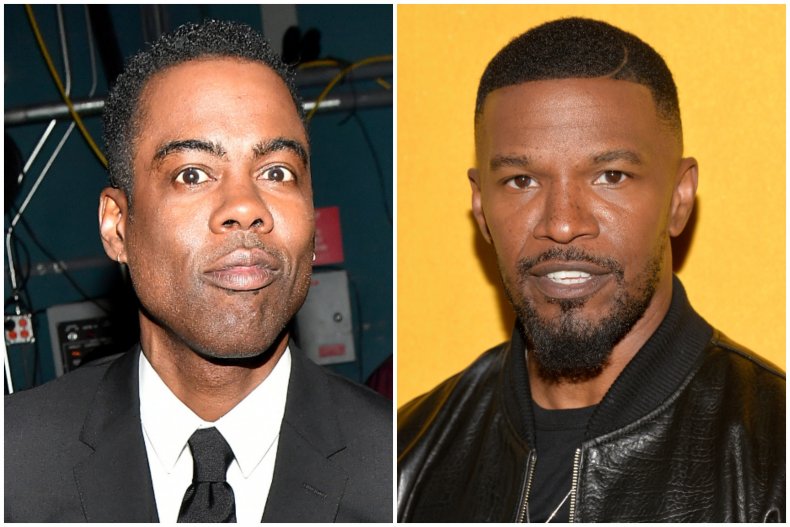 Update 05/04/22, 11:31 a.m. ET: This article has been updated with comments by Chappelle and reaction.