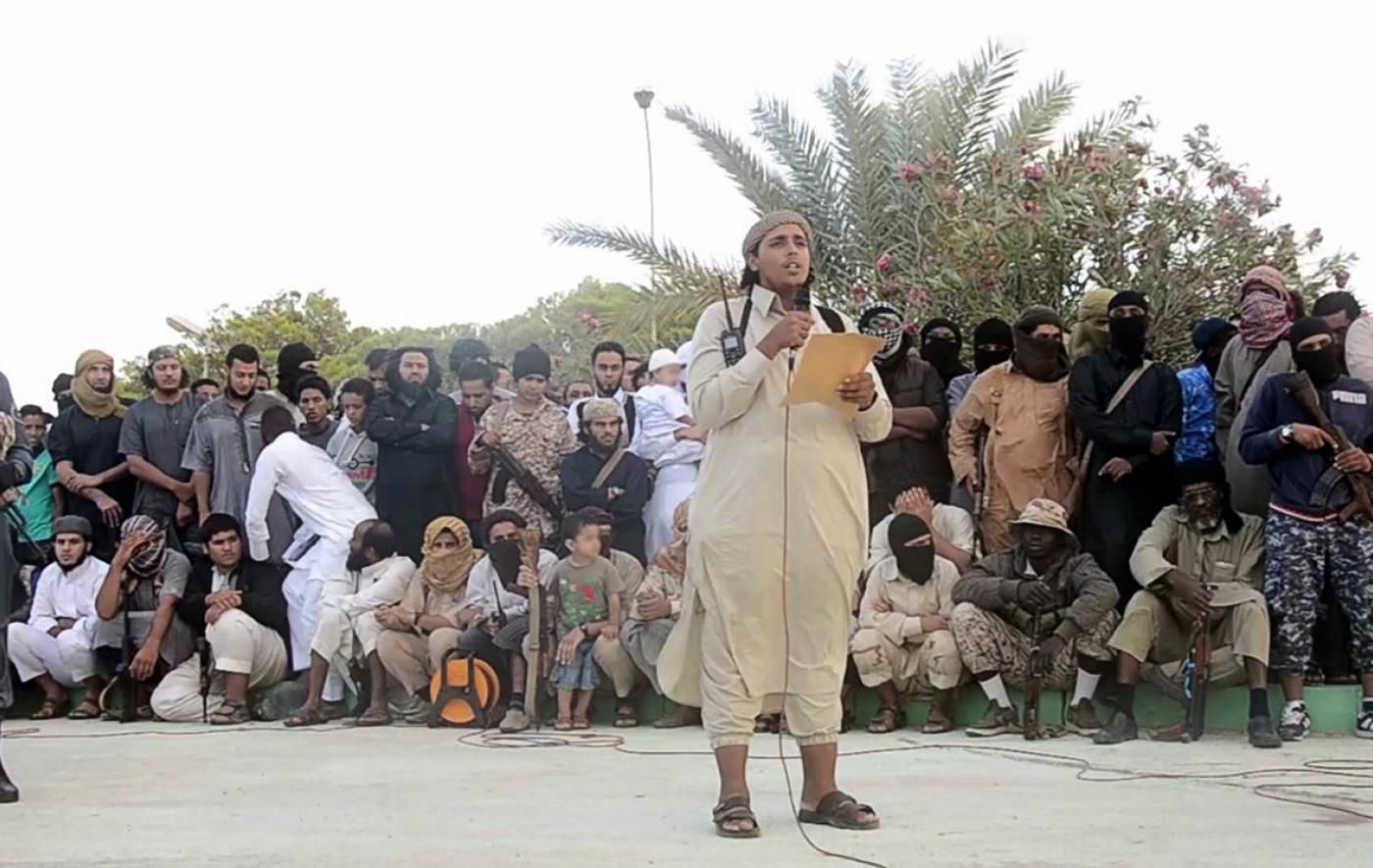 The Islamic State militant group (ISIS) has executed dozens of opponents in its North African stronghold in the last year as it continues to impose its brutal regime on the local population, an international human rights group said in a new report on Wednesday.
Human Rights Watch, in a new report entitled "Life Under ISIS in Sirte"based on interviews with 45 residents of the city, details the "scenes of horror" retold by witnesses who lived under the radical Islamist group in the central coastal Libyan city.
The group, mainly consisting of foreign fighters, has conducted grisly executions, many of them public, of at least 49 people since February 2015. The killings have been for accused crimes against their radical version of Islamic law, such as sorcery, blasphemy or fighting for a rival militia.
It has also carried out floggings and crucifixions against those who do not follow its rules, for such crimes as smoking, listening to music deemed un-Islamic or not ensuring wives and sisters were sufficiently covered.
The ISIS morality police patrol the city's streets and the group has now created three prisons in the city including one in a former pre-school. U.S. officials estimate that the group's strength in the country numbers as much as 6,000 fighters now.
"As if beheading and shooting perceived enemies isn't enough, ISIS is causing terrible suffering in Sirte even for Muslims who follow its rules," said Letta Tayler, senior terrorism and counterterrorism researcher at Human Rights Watch. "While the world's attention is focused on atrocities in Syria and Iraq, ISIS is also getting away with murder in Libya."
The human rights group said that "the nature and scale of ISIS's unlawful executions and other acts in Libya also may amount to crimes against humanity."
The group captured Sirte in June 2015, capitalizing on the instability in the country after the ousting of former Libyan dictator Muammar Qaddafi at the height of the Arab Spring in October 2011.
The U.S.-led coalition battling ISIS is only conducting operations in Iraq and Syria, the main area of the group's self-proclaimed caliphate, with only rival militias standing in the way of ISIS's expansion plans. It has been allowed to steadily grow in the lawless North African country in the past year, although the U.S. initiated air strikes in the region in November last year and French and British special forces are reported to be working on the ground.
In similar treatment to that of the local populations in Syria's Raqqa and Iraq's Mosul, Human Rights Watch says that ISIS is depriving Sirte's residents of food, medicine, fuel and money by diverting these resources away for their own use. It is also seizing houses and passing them to its fighters.
"Ahlam," 30, a resident of Sirte who fled west to the city of Misrata for health care, told Human Rights Watch: "Life in Sirte is unbearable. Everyone is living in fear. They are killing innocent people. There are no groceries, the hospital has no doctors or nurses, there is no medicine. There are spies on every street. Most people have left but we are trapped. We don't have enough money to leave."
Former residents of the city have also detailed how the group is taking farmland and selling chicken and eggs in a bid to boost its cash reserves and is looting the houses of enemies.
The city's banks remain closed, the university is shut, its residents have no telephone coverage and ISIS's rule of law has created a black market trade where residents travel to nearby cities to smuggle cigarettes back into Sirte because of the extortionate prices. The group has also closed shops that retailed Western clothing.
In response to ISIS's abuses in Libya, the international human rights group calls for the appointment of a U.N. Human Rights Council expert to monitor the situation and for the U.N. Security Council to impose sanctions on ISIS members in Libya and their financiers.
"Instead of issuing empty threats, international players should keep their promises to identify and punish those responsible for serious crimes in Libya," Tayler says. "Failure to act will only lead to more civilians falling victim to horrific crimes by groups including ISIS."