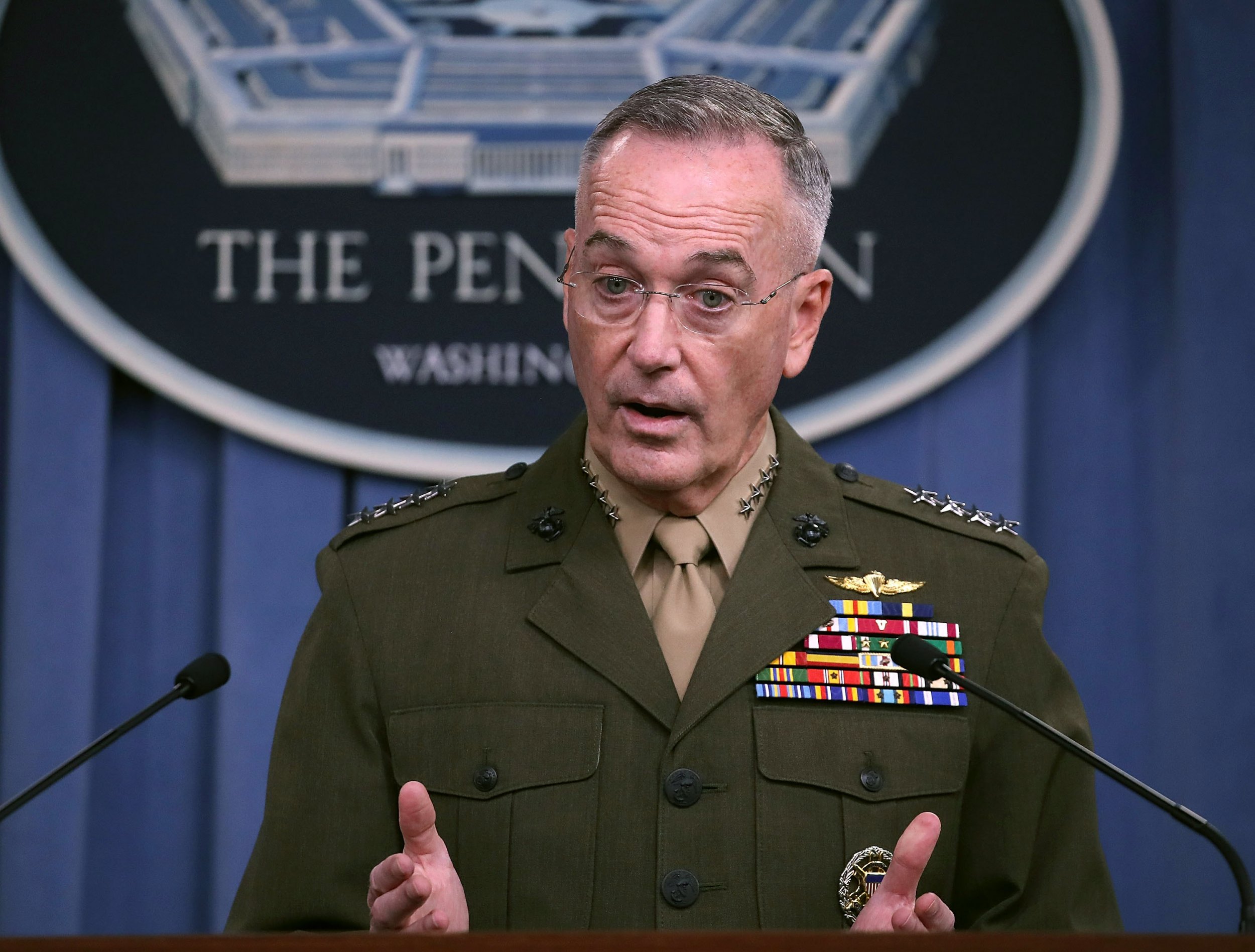 The chairman of the Joint Chiefs of Staff said Monday the Pentagon believes a group tied to the Islamic State militant group (ISIS) is responsible for the October 4 ambush in Niger that left four U.S. soldiers dead.
"Our assessment right now is it is an ISIS-affiliated group," General Joseph Dunford said in a press conference.
The Pentagon had been reluctant to place blame on any specific group. On Friday, U.S. Africa Command (AFRICOM) told Newsweek it would be "inappropriate" to speculate on which extremist organization was responsible for the attack.
A number of terrorost organizations operate in the area near where the ambush occurred, including Al-Qaeda in the Islamic Maghreb (AQIM) and ISIS affiliates.
The ISIS-linked group currently being blamed, known as ISIS in the Greater Sahara (ISGS), has not been viewed as a very serious threat by experts on the region. Up to this point, ISGS has been responsible for a few small-scale attacks. If the Pentagon fully confirms ISGS was behind the October 4 incident, experts have said this would be its most ideologically significant attack to date.
Not much is known about ISGS. It was established in 2015 after its current leader, Adnan Abu Walid al-Sahrawi, cut ties with an Al-Qaeda affiliate and pledged allegiance to ISIS and its leader, Abu Bakr al-Baghdadi. Despite this pledge, ISGS has not been formally recognized as an official branch of ISIS.
During Monday's press conference, Dunford was very responsive to questions from reporters, taking a much different tone than White House chief of staff John Kelly did during a controversial clash with the media last Thursday. Following Kelly's press conference, White House press secretary Sarah Huckabee Sanders suggested it would be "highly inappropriate" to question Kelly on military matters, given his record as a retired Marine general.
Comparatively, Dunford said there are "fair questions" on the Niger ambush. "We owe the American people an explanation," he added.