ISIS-Inspired Church Attacker Threatened France in New Video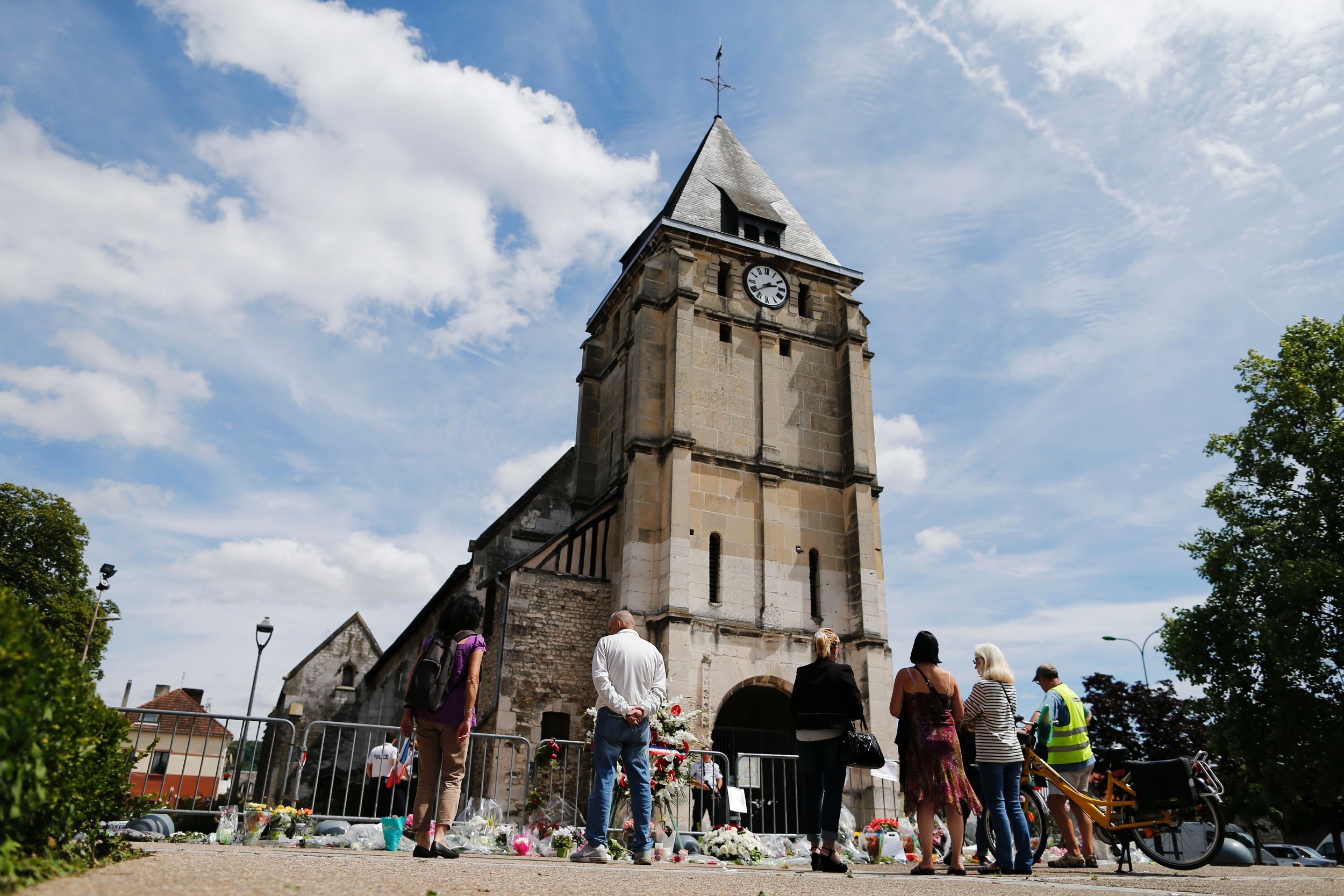 The second attacker in the assault on a northern French church, inspired by the Islamic State militant group (ISIS), that left a priest dead, had threatened France in a video filmed before the attack, according to new footage released by the radical Islamist group's Amaq news agency.
Abdel Malik Petitjean, a 19-year-old French national of Algerian descent, stormed the Église St Étienne in the northern town of Saint-Etienne-du-Rouvray with Adel Kermiche, taking hostages and slitting the throat of 84-year-old priest Jacques Hamel.
"Go out with a knife, whatever is needed. Attack them, kill them en masse," he says in the video, speaking in both French and Arabic. He directly addressed French President Francois Hollande and Prime Minister Manuel Valls, saying that France would "suffer" at the hands of ISIS-inspired extremists.
"We are very determined youngsters. You see, the evidence is right in front of you. We are here to attack your country. We are here to attack the allies of the coalition," he says. "You will suffer what our brothers and sisters are suffering. We are going to destroy this country, we will raise the flag and we will elevate the word of Allah."
The video comes after Amaq released a video of Petitjean and his accomplice Kermiche pledging allegiance to ISIS leader Abu Bakr al-Baghdadi ahead of their attack. It has emerged that French security services had knowledge of Petitjean and his radicalization.
They had earmarked him as radicalized and a potential Islamist militant, opening a special file on him as recently as June 29. Security services were searching for him the week prior to the attack, police sources told Reuters, after a foreign intelligence service alerted the French to his plans to conduct an assault. But French intelligence only had an image of Petitjean and not his name, hampering the search for him.
While the home videos of Petitjean showed how far he had become radicalized before the church attack, those who knew him said that he had not displayed such signs openly. His mother said she had not "created a devil" and said Petitjean had never spoken about ISIS to her.
Djamel Tazghat, head of a local mosque in the southeastern town of Aix-les-Bains where Petitjean lived, said that there were "no strange observations" about the attacker. "He was always smiling. It's incredible," he told AFP news agency.