ISIS Is Planning Mass Prison Breaks In Syria and Iraq, Says Head Of Iraqi Military Intelligence
The head of Iraq's military intelligence warned that leaders of the Islamic State militant group (ISIS) have been planning large-scale prison breaks in Iraq and Syria, with a mission dubbed "break down the fences."
"Top-level leaders who fled secretly in the direction of Gaziantep [in Turkey] and other areas are key funding members of the organization, and they have vast amounts of money," Iraq's Lieutenant General Saad al-Allaq told CNN in an interview aired Monday. The general warned that these leaders have significant investments in Turkey and said Iraq had given the names of several key individuals to Turkish officials and is seeking their arrest.
"We have concluded that the real intention of ISIS is to begin a mission they're calling 'break down the fences,' to storm jails inside Iraq and Syria, to free terrorists," al-Allaq said. "There should be a large international effort to deal with this, because these criminals could escape camps and go back to their countries."
He also asserted that the ISIS fighters present "a great danger to countries in Europe, Asia and North Africa."
Although ISIS was founded in 1999, it reached its height in 2015 after conquering large portions of Syria and Iraq and declaring it had formed an Islamic caliphate. The extremist organization was noted for its brutality, which it broadcast online in videos of beheadings, people being thrown from the roofs of buildings and captives getting burned alive.
The U.S. backed the Iraqi military and the Kurdish-led Syrian Democratic Forces in the fight against the extremist group, and the militants have largely been subdued. But President Donald Trump drew significant criticism, from both Republicans and Democrats, when he abruptly decided to withdraw U.S. troops from Syria last month. Critics argued that the U.S. would be seen to be abandoning its Kurdish allies and that the move would lead to an ISIS resurgence.
In the resulting chaos of the U.S. withdrawal, which also allowed Turkey to invade northern Syria, several ISIS fighters and hundreds of ISIS affiliates were able to escape detention. American military leaders convinced Trump to leave 800 to 1,000 troops in Syria, telling the president that they were needed to guard the nation's oil.
Trump has insisted repeatedly that ISIS is defeated, despite significant warnings like the one raised by the Iraqi intelligence leader to CNN. Republican Senator Lindsey Graham, who usually is a key Trump supporter, has been one of the president's harshest critics on his ISIS policy.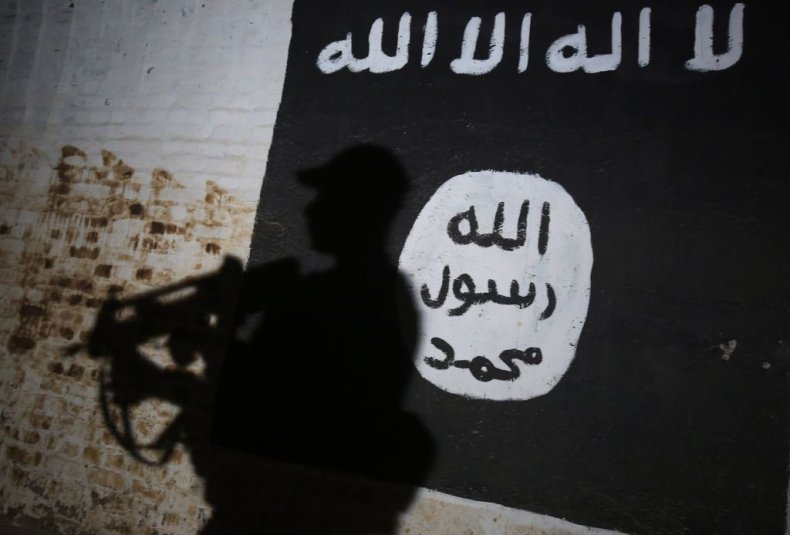 "ISIS is not defeated. This is the biggest lie being told by this administration," Graham told Fox News last month after Trump announced his Syria withdrawal. The senator characterized the move as "a big win for ISIS."
At the end of October, Trump approved a special operations force raid that led to the death of ISIS leader Abu Bakr al-Baghdadi. Although the president drew praise from Republicans and Democrats after the successful operation, The New York Times reported that Trump's Syria withdrawal actually "complicated" the mission.