ISIS Selling Chickens and Eggs in Libya's Sirte Amid Financial Troubles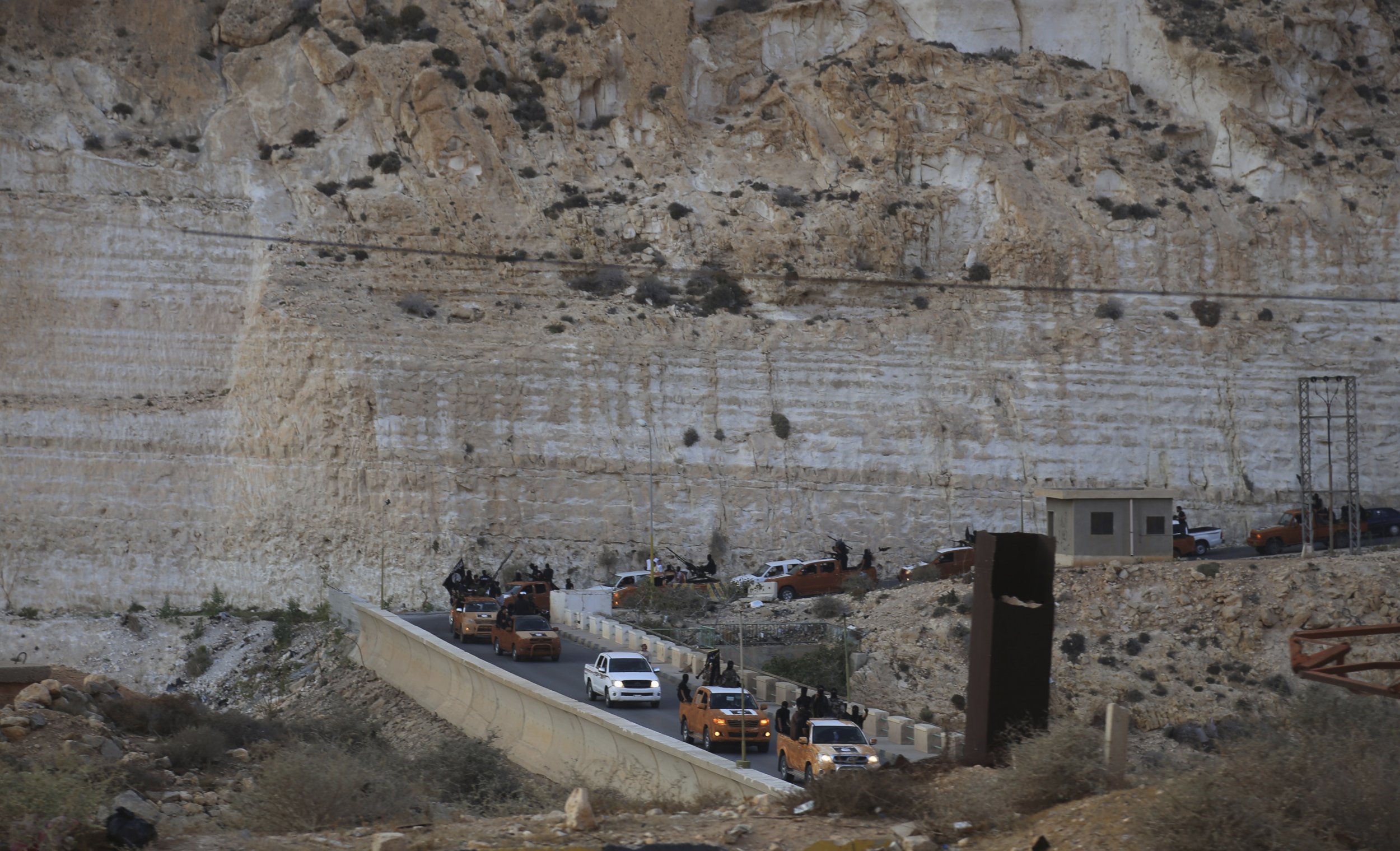 The Islamic State militant group (ISIS) has taken to selling chickens and eggs in the streets of its de-facto North African capital as its cash reserves continue to be damaged by instability in Libya and the U.S.-led coalition campaign against the group in Iraq and Syria.
"When ISIS took over Sirte, they seized many properties, including farms, and some of these are very large chicken farms," a resident of Sirte who fled the city, named only as Ali, told Middle East Eye.
"Relatives tell me ISIS people can now be seen standing in the streets in their black outfits with their faces covered, selling both the eggs and the chickens," a resident of Sirte who fled the city told Middle East Eye. "And they are selling the chickens for a very cheap price of just one or two dinars."
ISIS is besieged by various international parties in Iraq, Syria and Libya and can only generate revenue from taxing the residents living under its control or through illicit means, such as the sale of antiquities captured in the countries it has swept across, natural resources from its captured oil fields and its sex slave trade.
Banks have closed in Sirte and there is no telephone coverage in the city. The lack of access to funds and ISIS' control of resources in Sirte has created a black market trade in the coastal city.
Some residents travel to the nearby region of Al-Jufra to buy cigarettes for normal Libyan prices because of the extortionate rates under ISIS' backdoor market, a man claiming to be a resident of Sirte, in his thirties, tells Newsweek. ISIS publicly state that the smoking of cigarettes is illegal, punished by flogging, but sell the product themselves to make money from citizens of the city.
"[Al-Jufra] is the closest city to Sirte. It's the ordinary prices in all of the cities except Sirte," the man says. "If they capture you with a cigarette for first time, you will be flogged, second time, flogged, third time, maybe killed."
The radical Islamist group is imposing taxes on shopkeepers and owners of coastal property owners as well as its conservative brand of Islam. In recent months, the group has released images of crucifixions, floggings and executions as it seeks to achieve the same culture of fear it established in the Syrian city of Raqqa and Iraqi city of Mosul in its sweep across the two countries in June 2014.