ISIS Sought to Emulate Nice Truck Attack in Times Square, New York Court Hears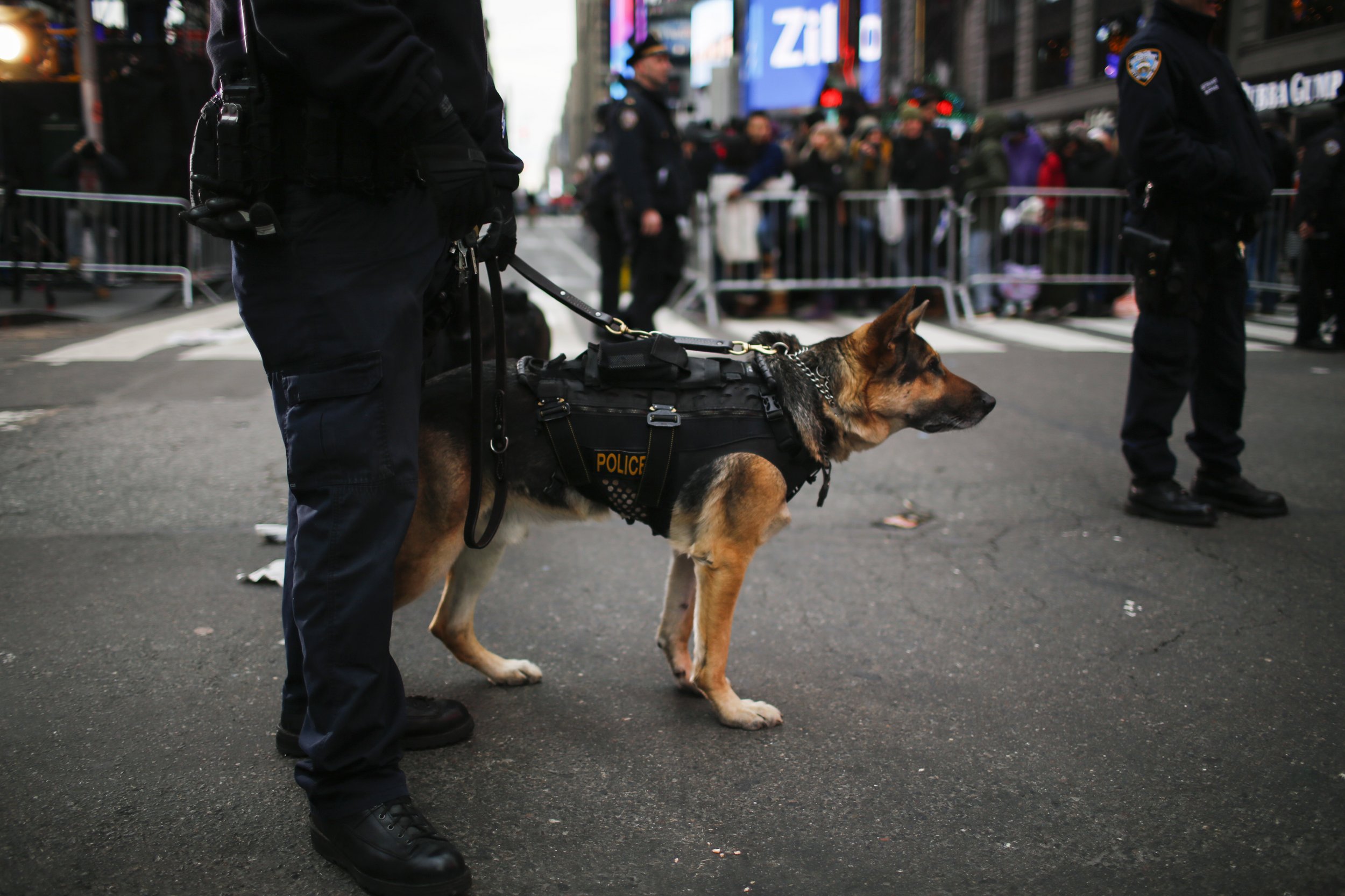 U.S. authorities charged a New York City taxi driver Monday with attempting to join the Islamic State militant group (ISIS) and expressing support for a truck attack in Times Square to emulate the July incident in Nice, France, that left 84 people dead.
The criminal complaint against 37-year-old Yemen citizen Mohamed Rafik Naji, heard in a federal court after his arrest Monday, does not suggest he was planning an assault on the New York landmark, but revealed that ISIS had been plotting to direct or inspire an attack there.
Speaking to an informant in July, Naji spoke about the attack on Nice's Promenade des Anglais as revellers watched Bastille Day fireworks. Tunisian national Mohamed Bouhlel carried out the attack and ISIS subsequently claimed responsibility.
Naji allegedly said: "I was saying if there is a truck, I mean a garbage truck, and one drives it there to Times Square and crushes [...] Times Square day."
He continued: "They want an operation in Times Square. The Islamic State already put up scenes of Times Square, you understand."
In March 2015, Naji had flown to Turkey to join ISIS in Yemen, according to the complaint, before returning to New York in September that year from Djibouti, the African country that sits across the Gulf of Aden from Yemen.
A paid informant subsequently made contact with Naji on Facebook, who said that ISIS is "spreading like a virus" that disbelievers "can't stop... no matter what they do."
ISIS has released numerous propaganda videos threatening New York City, but authorities had said in November 2015 that there was no "specific and credible threat" that they are aware of.
Since then, a bomb exploded in the Chelsea neighborhood of Manhattan in September that injured more than 30 people, with another nearby device failing to detonate.
Authorities arrested 28-year-old Ahmad Khan Rahimi, a naturalized American citizen from Afghanistan. Last week, he pleaded not guilty to federal charges of the use of a weapon of mass-destruction and attempted use of another.
An ISIS-aligned hacking group also released the details of more than 3,000 New Yorkers, mostly Brooklynites, in May, calling on "lone wolf" agents to target them. The list forced the NYPD and FBI to contact all of those on the list, some by personal visit, but assured them that there was no known threat to their safety.