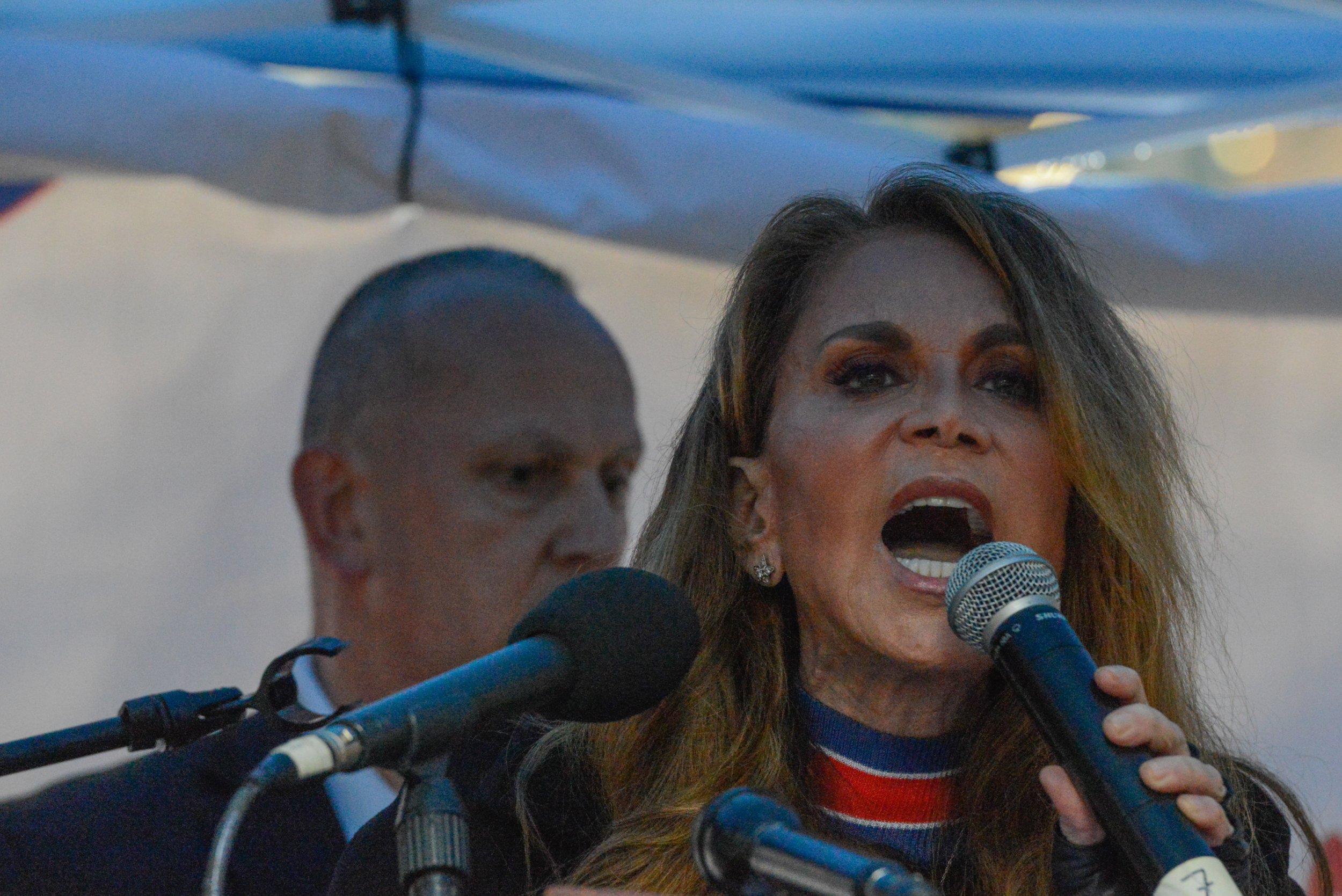 A Massachusetts man was sentenced Tuesday to 28 years in prison for plotting to behead a controversial, right-wing blogger whom the Islamic State militant group (ISIS) had urged its global support base to kill.
David Wright, 28, was part of a Boston-based cell of would-be jihadis recruited by notorious ISIS propagandist Junaid Hussain before he was killed in an August 2015 U.S. drone strike. Earlier that year, authorities said Wright plotted with his uncle, Usaamah Abdullah Rahim, and a Catholic convert to Islam, Nicholas Rovinski of Rhode Island, to kill anti-Islam activist Pamela Geller and others they perceived as enemies of their ultraconservative religious ideology. The plot failed after Rahim was shot dead by police over a separate attempted attack against authorities, and the FBI soon arrested the surviving pair, which federal agents had been monitoring all along.
Related: Boston jihadi gets top ISIS leader in Syria killed
Like the U.S., Geller sought a life sentence for Wright, arguing in federal court Tuesday that it was "impossible to overstate the devastation" that the convicted ISIS supporter's actions have caused her, according to the Associated Press.
Citing a lighter deal made by co-conspirator Novinksi, however, U.S. District Court Judge William G. Young gave Wright 28 years behind bars, according to the U.S. Attorney's Office in Massachusetts and local WBZ Newsradio 100.
Hours after Rahim was gunned down on a mission to kill "those boys in blue" in June 2015, Wright and Rovinski were arrested. The two reportedly exchanged letters plotting further violence while incarcerated, including "ways to take down the U.S. government and decapitate non-believers," but Rovinski ultimately pleaded guilty to charges of conspiracy to support ISIS in September 2016 and turned on his partner in exchange for a lighter sentence of 15 years.
Wright was found guilty in October on all five of his charges, including conspiracy to provide material support to a designated foreign terrorist organization and obstruction of justice.
"Mr. Wright intended to wage war against the United States on behalf of ISIS," acting U.S. Attorney William Weinreb said in a statement following the October verdict. "Today's conviction ensures that Mr. Wright will never again endanger the lives of innocent Americans or recruit others on behalf of a violent enemy of this country."
FBI Assistant Special Agent in Charge Peter Kowenhoven called Wright "a full-fledged soldier of ISIS" and said "we can all sleep better now knowing that David Wright, a person who wanted to kill in the name of ISIS, will no longer be free to walk the streets," in an interview with The Boston Globe following the verdict.
Wright's prosecutors called for a life sentence, but his defense asked for 16 years, arguing at a hearing earlier this month that the court "must consider Mr. Wright not simply as a terrorist, with all the fraught connotations of that term, but rather as the person he was, the person he has become, and the person he might yet be," according to WCVB reporter Karen Anderson.
Geller, who the Associated Press quoted as saying was "deeply grateful to the good people of Boston who were on the jury," was first targeted by ISIS after she announced plans to organize a "Muhammad Art Exhibit and Cartoon Contest" in Garland, Texas. Muslims consider portrayals of the Prophet Muhammad deeply insulting and, though anti-Islam blog Jihad Watch, which would host the event, argued that the event was intended to promote "the freedom of speech and free society against violent intimidation," it followed a long history of accusations against Geller and Jihad Watch of hate speech toward Muslims.
ISIS used widespread outrage leading up to the event to rally its supporters and ordered Geller dead. Hussain took the opportunity to mobilize two supporters, Elton Simpson and his roommate, Nadir Soofi. In what has been widely considered the first attack on U.S. soil to be directly ordered by ISIS, the two men opened fire on the Garland exhibition, but only injured one security guard before being shot dead themselves by a local SWAT team.
While Hussain praised the slain men's efforts, he reportedly utilized Wright, Rahim and Novinski to finish the bloody task. The FBI monitored Wright and Rahim discussing what agents believed to be decapitating Geller in graphic detail and other information gathered during the investigation likely led to the death of the prominent ISIS figure who recruited the conspirators.