Islamic Militant Groups Killed Dozens of Journalists in 2015: Report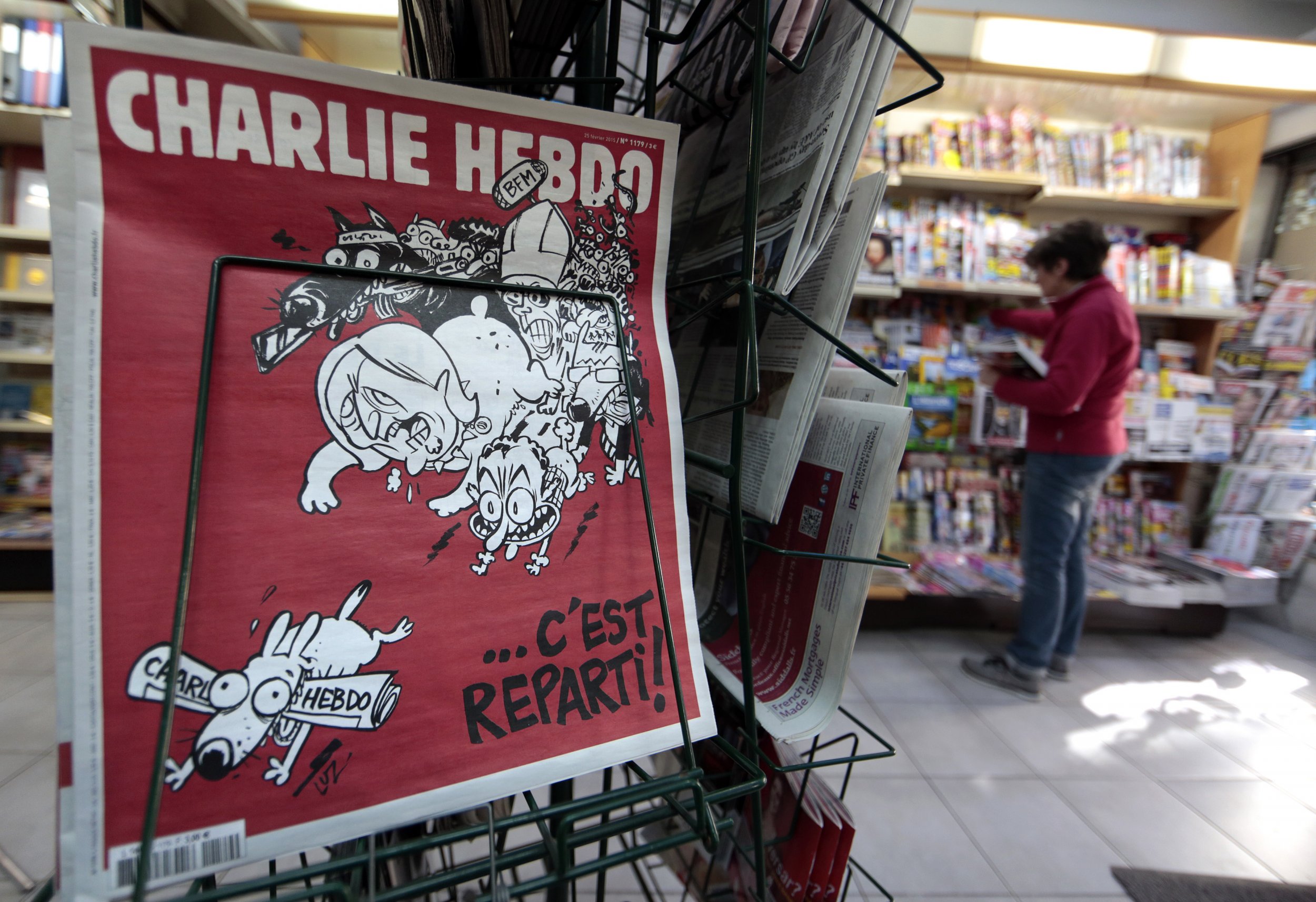 France and Syria were the deadliest countries for journalists in 2015, while Islamist militant groups were responsible for the deaths of 40 percent of reporters killed this year, according to a new report.
In its annual report on journalists' deaths, the New York-based Committee to Protect Journalists (CPJ) said 69 journalists were killed while doing their work this year. Nine murders occurred in France when militants stormed the Paris offices of satirical magazine Charlie Hebdo in January. Islamist militant groups, including the Islamic State (ISIS), Al-Qaeda and Al-Shabaab, killed 28 journalists around the world in such countries as Syria, Iraq and Bangladesh, where four secular bloggers were hacked to death.
Just days before the release of CPJ's report, Naji Jerf, an anti-ISIS journalist and documentary filmmaker based in Turkey, was shot to death in broad daylight in Gaziantep, a Turkish town near the Syrian border, by unknown gunmen. Syria remained the deadliest country for journalists in 2015, with 13 killed in the country this year. Broadcast journalists had the riskiest job, while more than 40 percent of those killed worked online.
"Non-state actors ranging from Islamic militants to criminal gangs have become the most lethal threat to journalists worldwide and account for the vast majority of killing that took place in the past year," Joel Simon, CPJ's executive director, said in a statement Tuesday. "Reversing this terrible trend will require delivering effective justice while also ensuring that journalists on the front line have the information and support they need to stay safe."
Poland, South Sudan and Ghana are countries that appeared on CPJ's killed journalists database for the first time this year, according to the group. In Brazil, the third deadliest country for journalists in 2015, six journalists were murdered, which CPJ said is the highest number since it began keeping track in 1992. Mexico remains a deadly country for journalists, with four killed there this year. Reporters covering politics, war and human rights were the most likely to be killed, according to the report.
Reporters Without Borders, the Paris-based press freedom organization, also released a report on Tuesday, which said 110 journalists were killed in 2015, including 67 for reasons directly connected to their work. The group named Iraq as the deadliest place for journalists: Nine were killed in the course of their work or were knowingly targeted, and two were killed "for unclear reasons," according to the group. Syria, France and Yemen follow as the deadliest places for reporters.
Reporters Without Borders also included five "atrocities" committed against the media in 2015, including the Charlie Hebdo attack and the murder of Japanese journalist Kenji Goto by ISIS in a video published in late January. In addition, dozens of journalists were detained and held hostage around the world in 2015. According to Reporters Without Borders, 54 journalists were held hostage, including 26 in Syria, while 153 journalists were detained, including 23 in China and 22 in Egypt.
In 2015, China became the world's leading jailer of journalists for a second year in a row, according to a CPJ report.
Islamic Militant Groups Killed Dozens of Journalists in 2015: Report | World