Israel in Damage Control After Intel Leak, says U.S. Still Top Security Ally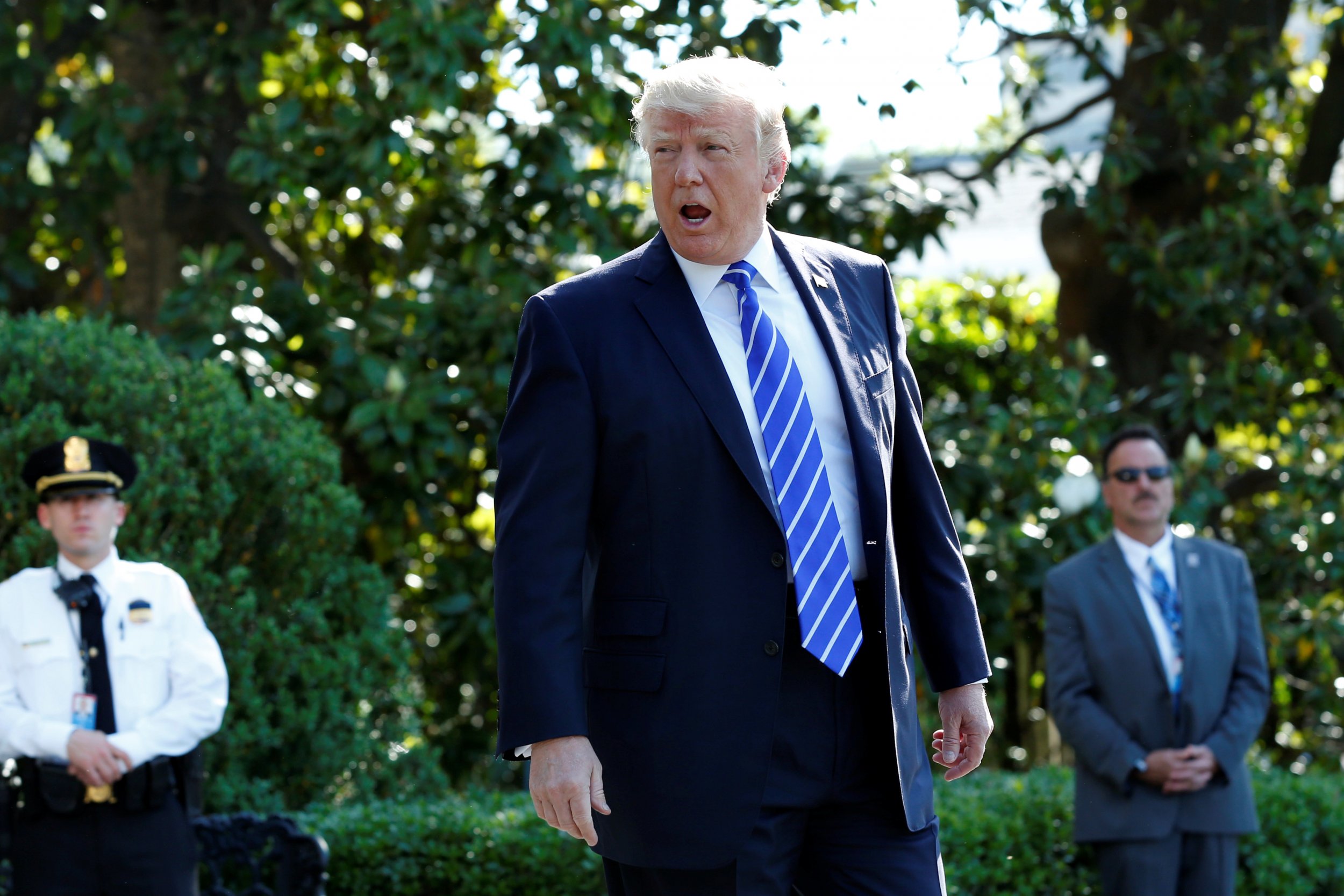 Attempting to heal rifts with the U.S. following reports President Donald Trump shared its highly classified intelligence with Russia, Israel has said America remains its "greatest ally" on issues of security ahead of Trump's visit next week.
Israeli Defense Minister Avigdor Lieberman, the most senior official in the country to comment on the intelligence leak so far, praised the close ties between the U.S. and Israel saying Washington would continue contributing to Israel's strong defense.
"The security relationship between Israel & our greatest ally the United States, is deep, significant & unprecedented in volume," Lieberman wrote in English on his Twitter account.
Read More: Trump ISIS Leak to Russia Could End Israel-U.S. Intelligence Sharing
"This relationship w/ the U.S. is unprecedented in its contribution to our strength. This is how it has been & how it will continue to be."
In a report in the New York Times on Tuesday, an unnamed U.S. official confirmed information divulged by President Trump regarding an plot by the Islamic State militant group (ISIS) to blow up a commercial aircraft had originated from an Israeli asset.
A spokesman for the Israeli Prime Minister's office declined to comment to Newsweek on the reports.
Responding to information in the article, Ron Dermer, Israel's ambassador to Washington, said in a statement: "Israel has full confidence in our intelligence-sharing relationship with the United States and looks forward to deepening that relationship in the years ahead under President Trump."
Israeli Prime Minister Benjamin Netanyahu received a call from Trump Tuesday, Haaretz reported. The call, which was not publicized by the White House, lasted about 20 minutes and reportedly centered around Trump's upcoming visit.
Trump will meet with Netanyahu and Palestinian leader Mahmoud Abbas in Jerusalem and Bethlehem respectively at beginning of next week. Trump has said he hopes to reinvigorate the stalled Israeli-Palestinian peace process during his meetings with the two leaders.
Publically U.S. and Israeli officials have looked to play down the fallout from Trump's May 10 Oval Office meeting with Russian Foreign Minister Sergei Lavrov and Moscow's ambassador to the U.S., Sergey Kislyak. It was during this meeting the Washington Post initially reported Trump had passed on the classified information.
However, a series of experts and former intelligence officials have indicated the incident will have done real damage to the intelligence-sharing relationship between the two allies.
"Israeli intelligence agencies have shown that they can have such human sources," said Aviv Oreg, former head of the al-Qaeda and global extremist desk in the army's military intelligence department, who now runs a counter-terrorism consultancy told AFP.
"It would take a lot to put someone inside ISIS. If there is an agent, I'm sure it's the only one. If we have really lost a human source over there, it's a major loss and it will take years to regenerate another one," he said.
A former senior Israeli intelligence official and recruiter of assets for Israel's Shin Bet security service told Newsweek on Tuesday: "Trump has made a crisis between Israeli intelligence and American intelligence."