Israeli Ethiopian Soldiers Refuse To Serve After Police Chief's Swipe at Community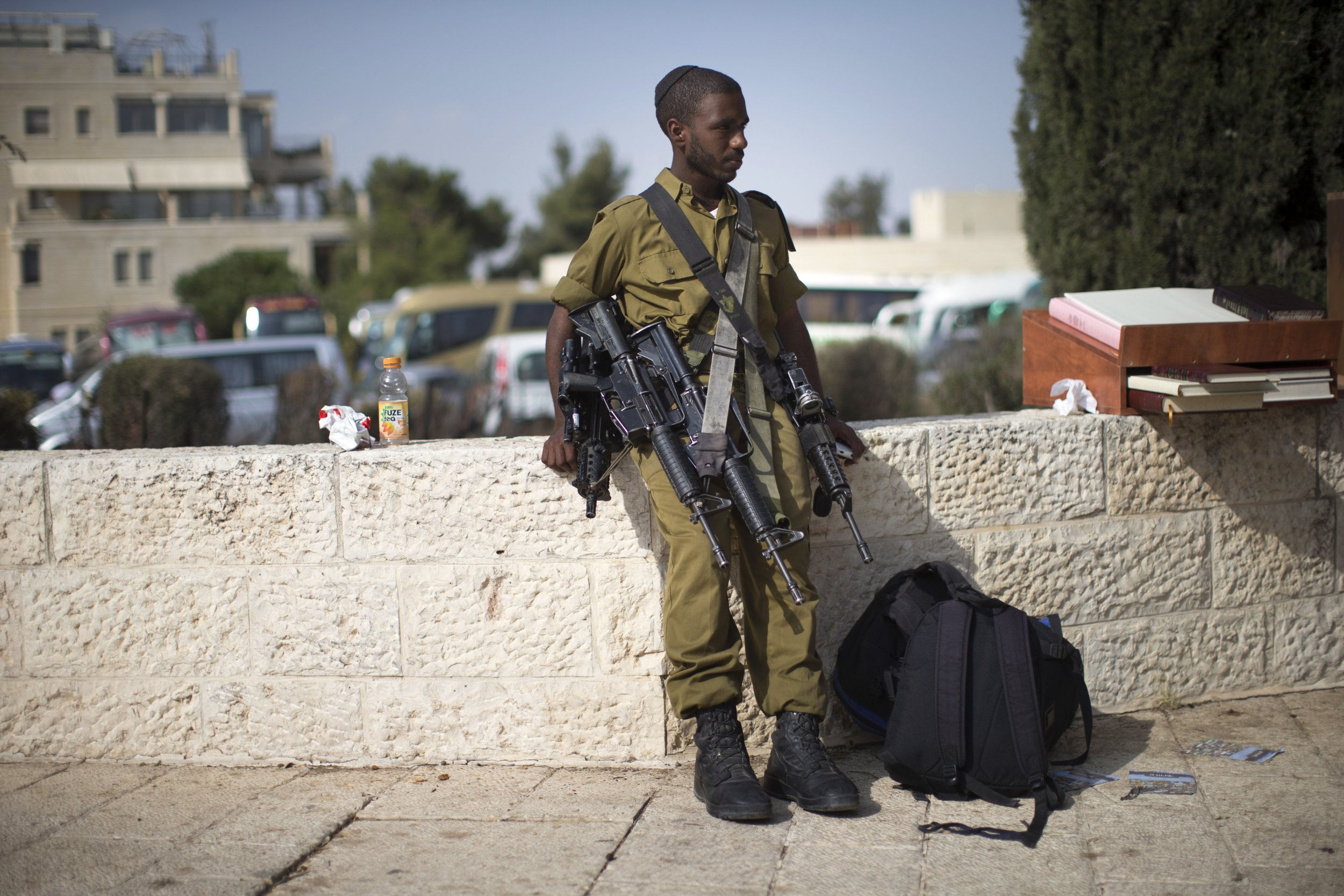 Ethiopian Israeli soldiers from several elite military units are to refuse to report for reserve duty after the country's top police chief suggested that Ethiopians were more responsible for crime than Jews.
"We're sick of the state's demand that we continue to honor a contract according to which we are citizens with obligations but not rights," the reservists wrote to the Israeli military's chief of staff, Gadi Eisenkot, The Times of Israel reported.
"We will be expressing our discomfort through organized actions of civil disobedience, the first of which will be our refusal to report for reserve duty," they wrote.
The soldiers who signed the letter to Israel's top military chief came from the elite Golani, Givati and Maglan units, the last being the division that focuses on covert operations in enemy territory.
The decision of the soldiers to take the course of civil disobedience comes against a background of growing unrest among the Ethiopian community in Israel about perceived police discrimination and brutality towards the minority group, with street protests taking place last year following a police attack on an Ethiopian soldier.
Roni Alsheich, Israel's police commissioner, told the Israel Bar Association in Tel Aviv Tuesday, in response to a question about allegations of police brutality towards Ethiopian Israelis: "Studies the world over, without exception, have shown that immigrants are invariably more involved in crime than others, and this should not come as a surprise." He also said that younger people were more involved in crime.
"When these two things come together, it turns out that a particular community is statistically involved in crime more than others. When a policeman encounters a suspect, [the policeman's] mind suspects him more than it would if he were someone else," he continued.
The comments pushed Israeli lawmakers, including the leader of the opposition Isaac Herzog, to call for Alsheich to apologize and community activists to demanded his resignation.
Israel's Public Security Minister Gilad Erdan defended Alsheich, saying that his comments did not justify or amount to racial profiling.