Israel Police Chief Sparks Criticism After Saying Its 'Natural' To Suspect Ethiopians of Crime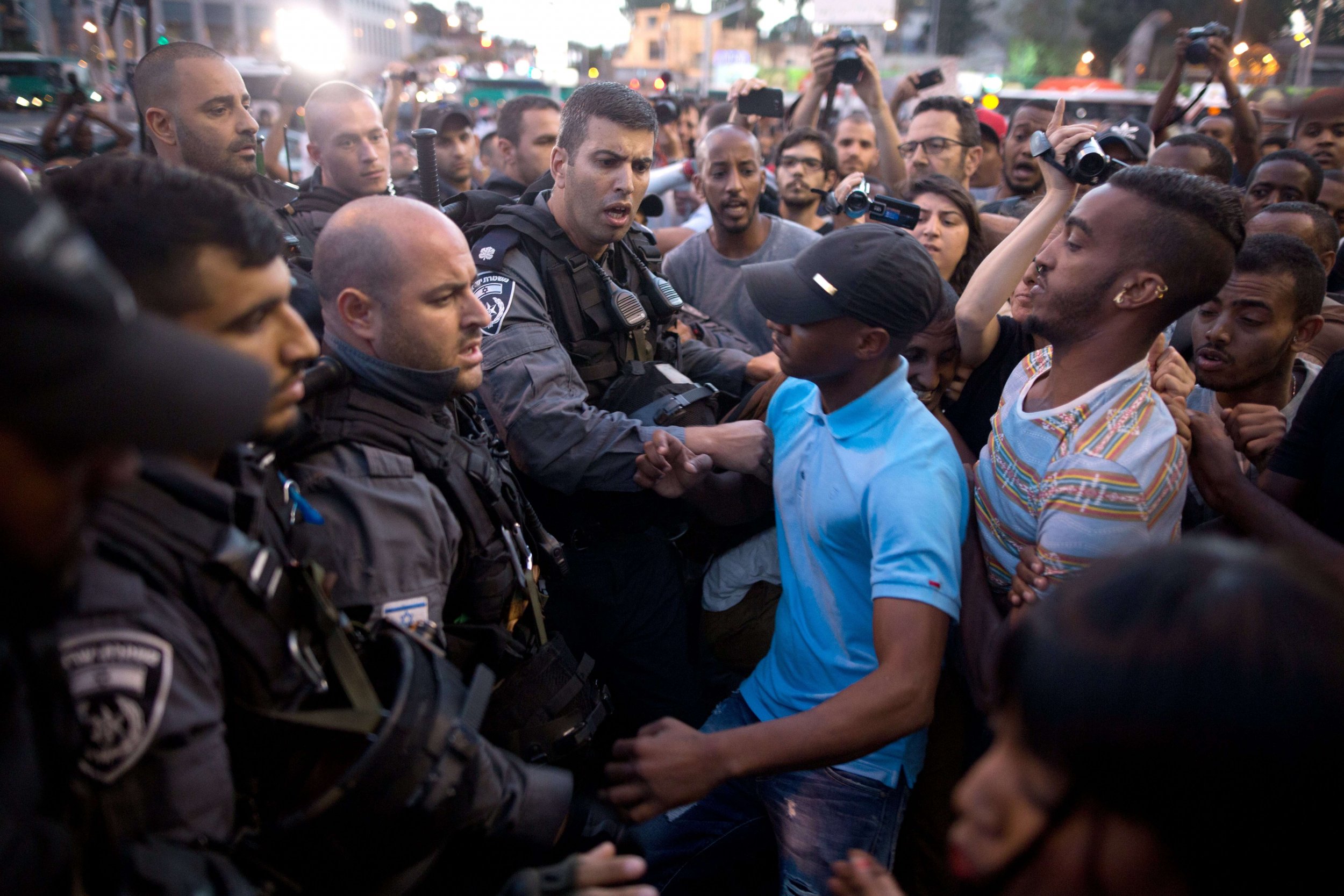 Israel's top police officer faced calls to resign Wednesday after he said it was "natural" for law enforcement to be more suspicious of Ethiopian Israelis as opposed to Jewish citizens.
Police Commissioner Roni Alsheich appeared to suggest that the minority group, as well as others, were involved in more crime than Israel's Jewish population and, by that deduction, more suspicion should fall their way.
"Studies the world over, without exception, have shown that immigrants are invariably more involved in crime than others, and this should not come as a surprise," he told the Israel Bar Association in Tel Aviv on Tuesday, responding to a question about allegations of police brutality towards Ethiopian Israelis. He also said that younger people were more involved in crime.
"When these two things come together, it turns out that a particular community is statistically involved in crime more than others. When a policeman encounters a suspect, [the policeman's] mind suspects him more than it would if he were someone else," he continued.
The comments have pushed Israeli lawmakers to call for Alsheich to apologize and community activists to demand his resignation. Social activists said his comments "proved that the police endanger the community," according to The Times of Israel.
A leader of the Ethiopian social protests in Israel, Inbar Bugala, told Israeli newspaper Haaretz, sarcastically, that she must be a criminal because of her skin color.
"This is not the first time we're hearing that [the police] relate to us as criminals. Now the chief of police comes along and says that black is suspicious. I am black; I am a criminal [and] it's also natural for a policeman to think that way. It's normal. It's not a distortion," she said.
Israel's only Ethiopian-born lawmaker, Avraham Neguise, on Twitter called for the police chief to "apologize to the Ethiopian immigrant community for his remarks." The country's opposition leader Isaac Herzog said the police chief should "correct and clarify his statements, because it's intolerable that anyone understand that it's legitimate to place Ethiopian or Arab citizens under heavier scrutiny."
But Israel's Public Security Minister Gilad Erdan jumped to Alsheich's defense, saying that the remarks did not justify "over-police" or racial profiling.
In 2015, Ethiopian Israelis protested against police brutality and perceived discrimination towards the community after a series of violent or verbal incidents against the minority group.
Thousands of African migrants reside in Israel illegally and the country's political elite routinely refer to them as "infiltrators."
Around 42,000 Eritreans and Sudanese live in Israel, with many traveling to the country for better economic opportunities, but also to escape persecution and human rights abuses in their home countries, according to rights groups. But the Israeli government has launched an initiative to deport them to third countries, including Rwanda and Uganda.